In my new book, THE HEARTBREAK CURE, sixteen year old Cat Turner finds herself dumped and humiliated a week before starting her junior year at high school. She also finds herself the recipient of some heartbreak brownies. For years, Birdie, the old woman who once lived next door has been handing out these chocolate sugary delights to anyone who needs them.In the past Cat's always scoffed at the idea, but when her own brownies get delivered by Birdie's gorgeous ,but bad boy grandson, Alex Locke, Cat starts to discover that brownies can work in mysterious ways!
And while the true healing takes a bit more than biting into a brownie, I loved the idea that in a strange way it was the gift that helped Cat find a way back to a new normal. So, I thought it would be fun to look at some other ways to get over heartbreak.
The healing power of comfort food.
Okay, so this might not be scientifically backed up, but there's something so delicious about indulging in something we really love, and I like to think of it as an act of self-care. It's allowing ourselves to feel the trauma and hurt of the breakup, and wallow in it. Of course there's only so much comfort food we should consume before our friends need to intervene and tell us to step away from the ice cream. Which leads me to step two…
Friends
We all need great friends and having them stand by us during a break up is essential. It's only our closest friends that know how long to let us lament and ramble about the past before holding up the, "it's time to put on the sparkly dress on and leave the bedroom. Oh, and brush your hair" sign. Great friends are the ones we can be honest with, especially when it comes to admitting our own part in the breakup.
Self-reflection
This one can be tough. Especially when we're the dumpee not the dumper. But the truth is that regardless of who ended the relationship, accepting that we both played a role is essential. Perhaps we weren't being your true self? Or letting our partner get away with behaviour that we didn't agree with. Looking in the mirror can be tough—especially when we haven't brushed our hair (see above!)
The world is big place
This is actually my favorite way to get over anything. It's to remember that there are so many other things going on in the world. It doesn't mean the pain and sadness we feel is bad, or that we should feel guilty for feeling it. But it's just nice to widen our view and see what other people are dealing with in their day-to-day life. Some ways to do this are watching an inspiring movie or Youtube video, volunteering at a shelter or somewhere that needs help. It could even be just saying hello to another human being. Sometimes looking outward can help us regain our perspective. And finally….
Time
This one is super annoying and no one likes being told that time heals all wounds, so rather than looking at it like a lame quote that doesn't even come close to explaining all the pain and rage and lethargy we're feeling, consider it as a chance to try new things. After all, after a break up there's suddenly a whole lot more time to do things. It could be going to the gym (just kidding – that sounds like hardwork), but there might be other things like going to the adorable movie that your ex refused to see. Like getting a kitten (oh yes – do that. Everyone should have a kitten!) Or, it could even be just having more time to read a book. By spending that time doing things you want, it's a great way to remember we're actually an individual not just half of a couple. And even though this is meant to be a five-point list, I'm going to live you with tip number six. You're awesome and amazing and don't you forget it!
I'd love to hear everyone else's heartbreak tips.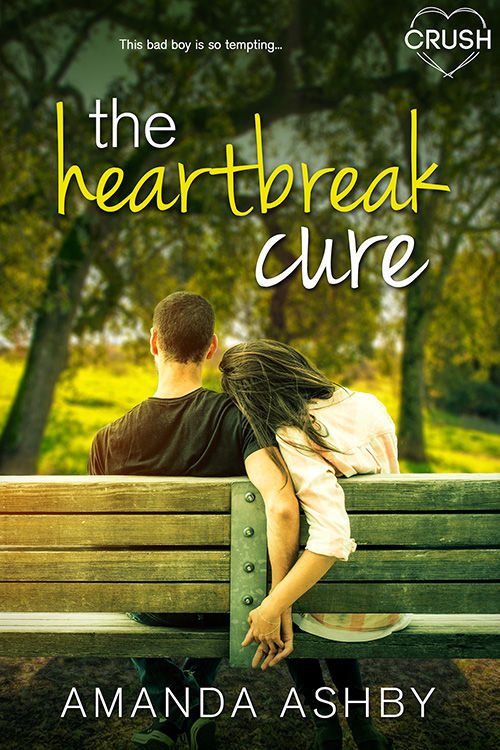 How to get over a heartbreak:
Step one: Eat your body weight in brownies.
Step two: Throw yourself into your dreams of becoming a famous writer.
Step three: Beg your (hottie) ex-neighbor to act as your fake boyfriend.
Step four: Skip step three unless you're ready for some serious fallout.
After being dumped and humiliated over the summer, Cat Turner does what any sane girl would do. She asks bad boy Alex Locke to be her fake boyfriend and show the world (and her editor at the school newspaper) that she's fine. Problem is, the more time she spends with Alex, the more she risks getting her heart broken. For real this time.
Disclaimer: This Entangled Teen Crush book contains a swoony bad boy who will melt your heart, brownies, and witty banter. One, two, or all three might prove addictive…
Young Adult [Entangled Crush, On Sale: December 4, 2017, Paperback / e-Book, ISBN: 9781640634299 / eISBN: 9781640634299]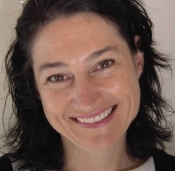 Amanda Ashby was born in Australia but now lives in New Zealand where she writes romance, young adult and middle grade books. She also works in a library, owns far too many vintage tablecloths and likes to delight her family by constantly rearranging the furniture.
She has a degree in English and Journalism from the University of Queensland and is married with two children. Her debut book was nominated for a Romantic Times Reviewers Choice award, and her first young adult book was listed in the New York Public Library Stuff for the Teen Age. Because she's mysterious she also writes middle grade books under the name, Catherine Holt and hopes that all this writing won't interfere with her Netflix schedule.