Nashville SEAL is a new addition to my SEAL Brotherhood Series. This novella was part of the Holding Out For A Hero Anthology, just released on Kindle Unlimited. The book is also available in print, as well as audio.
I have had the great fortune to work closely with my narrator, J.D. Hart, who himself had a Nashville career as a Country-Western star, prior to his transition into acting and commercial narration. I've been honored with some of his colorful stories, and have gotten to meet legends of the industry in person on one of my Nashville trips. Although all my SEAL stories in the Brotherhood Series are based in part on real people and real situations (and greatly altered by my own vivid imagination), this is the first time I've done a story character involving someone from the music industry.
In the audio version of Nashville SEAL, you get to hear J.D.'s singing voice, as well as his buttery narration voice. We had a lot of fun with it, even managed to write a couple of songs we used in the story. I was thrilled when J.D. allowed me to use a portion of a song he wrote and performed, "She's Got My Eyes."
I'm having more fun than I deserve. Hope you enjoy Nashville SEAL as much as I did writing and collaborating on it with J.D.
https://www.youtube.com/watch?v=Vbh6SkuIRcw&feature=youtu.be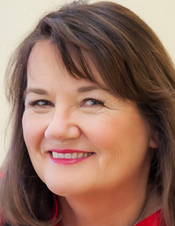 Sharon Hamilton's NYT and USA Today bestselling Navy SEALs in the SEAL Brotherhood Series follow a spicy road to redemption through passion and true love. This series continues with Book 11, BAND OF BACHELORS: LUCAS, which released 10-19-15. All of her books are available in audio book as well as all eReading devices. She has maintained an Amazon top 100 author status in Romantic Suspense since the end of 2012.
Her Golden Vampires of Tuscany are not like any vamps you've read before, since they don't have to go to ground, and can walk around in the full light of the sun.
Her angels in The Guardians series struggle with the human charges they are sent to save, often escaping their vanilla world of Heaven for the brief human one. You won't find any of these beings in any Sunday school class.
Sharon lives in Sonoma County, California, with her husband and two Dobermans. A lifelong organic gardener, when she's not writing, she's getting verra verra dirty in the mud, or wandering Farmer's Markets looking for new Heirloom varieties of vegetables and flowers.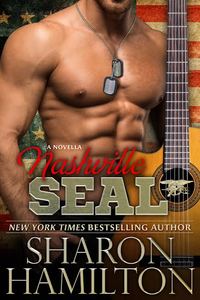 Nashville up-and-coming star Jameson Daniels has all the women and fame he can handle, covering up a secret past. A chance encounter with members of SEAL Team 3 changes the trajectory of his life, and his willingness to confront his past. Lizzie Reeder has a secret she's hidden from the one man in the world who should know. Would telling him be an act of love, or an act of desperation?