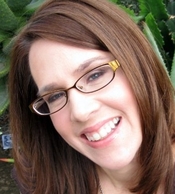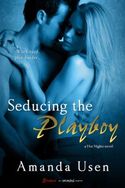 Hi there! Thanks for coming to talk playboys with me today. Almost every book I write features a playboy, and my latest release, SEDUCING THE PLAYBOY, is no exception. I love a good reformed playboy. Actually, I love a good UNreformed playboy, but an unattainable man kind of ruins the end of a romance novel.
What do I love most about a playboy? Number one: he's got tons of sexy experience. This guy knows how to flirt, how to act on a date, and he certainly knows how to behave in the bedroom. Who can resist that? You don't have to worry about fumbling or flailing with him because he'll get it right every time. Even if you have charming idiosyncrasies, he's gotten around so much (and so safely, of course!) he's bound to have encountered your quirks in the past, and he'll know just how to drive you wild. He'll make it work between you…oh yes, he will.
Secondly, he's a challenge. Not to bed, of course. The playboy is a challenge to claim. I would say he's a challenge to tame, but who wants to tame him? Keep him wild—wild but eating exclusively out of your hand. Yes, indeed, the playboy is excellent at avoiding attachment, so when he falls in love with YOU, it is an accomplishment of epic proportions. You have succeeded where every other woman has failed, and winning is absolutely delicious, right?
Thirdly, he's confident, successful, and attractive. Of course he is! He always gets what he wants, and that makes him hard to resist. There's just something about a man who isn't used to hearing no—that makes a woman want to say yes. Of course, it's better to say no a few times first, but that's another topic…
Lastly, he's fun. He's a PLAYboy, after all. If he bores you, he doesn't deserve the title!
When it comes to playboys, I don't just write about them. Reader, I married one. My husband was quite the player when we met. So much so that on one fateful night when he was talking about our bright future together, I rolled my eyes, shook my head, and said, "Stop it. Just stop talking about our future unless you're going to ask me to marry you. I don't want to hear it." His ice-blue eyes narrowed. Then one eyebrow tilted, and the tiniest smile lifted the corner of his mouth. He walked out of the room.
I heard a drawer open in the kitchen, and when he strode back into the living room he dropped onto one knee and held up a ring. An aluminum foil ring.
I said yes.
And I still have it in my jewelry box.
Do you have a favorite playboy book boyfriend? Please share him in the comments, and one lucky winner will receive a print copy of SCRUMPTIOUS, my debut contemporary romance, in which a playboy chef and playgirl pastry chef battle for bragging rights. Double the fun!
To comment on Amanda Usen's blog please click here.