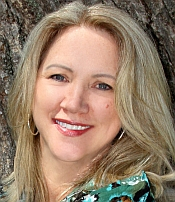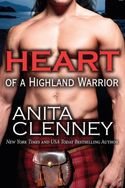 All writers have a cave, that place where they get sucked into another world. One without dishes and dust and carpools, just characters trying to find love and escape death. The cave can be a good place. We can block out the outside world and focus completely on our stories and our characters. Fix those nasty holes in our plots. Wear our pajamas, and if we're really on a tight deadline, we might skip a shower and a meal. Our characters don't mind. They don't really care if we've eaten today, if we missed a doctor's appointment, or we're late picking up the kids. They just want their story on the page.
But we're more than just writers, more than our characters and stories. We can't get so busy with our characters and plots that we forget family. Remember those people who keep knocking on the door asking "where's dinner?" and we yell out, "Just one more paragraph. My heroine is dangling off a cliff. For heaven's sake, I can't just leave her there."
There needs to be a balance. If we spend all our time in the cave, we'll burn out. Our lives and our stories will suffer. It's important to come out of the cave and mingle with the real world. Go to a movie, go shopping, check out the latest fashions—or lack of. Have date night with your husband or watch your child laugh and play. We shouldn't get so caught up in our writing that we miss out on the joys of life. Often that's what stirs our imagination anyway. How many great stories have come from watching people or overhearing a conversation?
Putting our stories aside for a while can give us a breather we need. Kind of like putting away the manuscript so we can look at the story later with fresh eyes. If we neglect the non-writer part of ourselves, we'll miss out and later regret it. Life doesn't stop just because we're on deadline. Our kids don't stop growing up. Our families don't sit on hold while we're stuck in our writer's cave. Don't spend all your time there. Lock your characters in a closet, turn off the computer and go do something fun! Your family and your readers will appreciate it.
Anita's latest release is HEART OF A HIGHLAND WARRIOR, the long-awaited third book in her highland warrior series.
For 150 years he slept, waiting to confront his destiny. Nothing could have prepared him for what he would find.
A bloodthirsty evil stalks the Connor Clan…
Brave, beautiful, and haunted by her past, demon hunter Anna MacKinley will do anything to help the Connor Clan. Under divine orders, the headstrong warrior travels the world, slaying demons and vampires. When she stumbles upon a hidden stone fortress while searching for her clan's lost Book of Battles, dark forces swiftly imprison her—and she discovers her cell mate is a gorgeous Scottish warrior who has no memories, but looks strikingly familiar.
 And only a secret from the past can win the day…and her heart.
The warriors of the centuries-old Connor Clan are searching for their missing time-vault and the powerful relic within. What they find is a grave…and a kilt-clad body they fear is the long-lost Tavis Connor. But there may be more to the Highland warrior's fate than a pile of bones. Desperate to save his brother and his clan's Book of Battles from a demon hell bent on destruction, Tavis begins a 150 year quest that will end in modern-day New York. But when he wakes, he discovers he's the one in need of help. His only hope of rescue is a bonny lass who claims to be a warrior. A warrior waging war on demons…and his heart.
HIGHLAND WARRIOR SERIES
Since the beginning of time, a clan of warriors has walked the earth, their quest to seek and subdue the demons disguised among us. Appointed by the Archangel Michael, these Scottish protectors rely on secrecy, just as the demons they battle. Only vague references in obscure long-ago writings give mention to these mysterious beings. These are the stories of the Connor Clan.
Don't miss Anita's HOT HERO contest on Fresh Fiction.
Everyone loves a hot hero, and I have lots to choose from with my "Highland Warrior Series" and my "Relic Seekers Series." Each series features rugged alpha males and strong females. No matter if they're fighting demons or hunting powerful relics, they'll have an adventure to die for. Signed copy of one of Anita Clenney's books. 
You choose which hot hero you want to read. Faelan, Cody, Tavis, or Jake and Nathan.
To comment on Anita Clenney's blog please click here.