So, I'm writing a series centred on an Australian rugby team – the Sydney Smoke. Not being the most sport-obsessed person in the world, this is a challenge for me. Clearly I was going to have to do some research. So I did what all good (aka procrastinating) writers do and hit the inter-webs to look for images of hot rugby dudes doing their thing.
I know, right? Sometimes being a writer is just the pits!
YouTube and Pinterest were their usual font of information. I fell down lots of rabbit holes. In fact I'm amazed I actually got any words written at all.
And if anyone ever looks at my computer history? If my husband ever looks at my computer history…. Let's just say I'd have some explaining to do 🙂
But the thing I looked at the most was hot rugby dudes dancing aka doing the haka. Now, for those of you who don't know, the haka is a ceremonial dance performed by all Polynesian cultures but perhaps made most famous by the All Blacks – New Zealand's rugby team. And I gotta tell you – there is nothing fiercer than an advancing pack of All Blacks in full tribal roar.
I watched many, many, many hakas. Just for research sake, of course. I mean…I wanted to be thorough. I think this one of the best I saw.

Hot, buff, wet rugby dudes. Gives a whole new meaning to the term raining men, right? 🙂
And this Aussie piss take had me grinning at the screen.
And this one? This just plain cracked me up!
But perhaps my favourite is way more sobering than any of those. This funeral haka for NZ soldiers killed in action had me in tears. Such an amazing, spine-tingling tribute and probably the best demonstration that the haka is so much more than what we see on the TV before a game of rugby.
As you can see, research has been very distracting. Now, I just gotta figure how to get a haka into one of the books. Thankfully one of the Smoke players is half Maori. By hook or by crook, there will be a haka!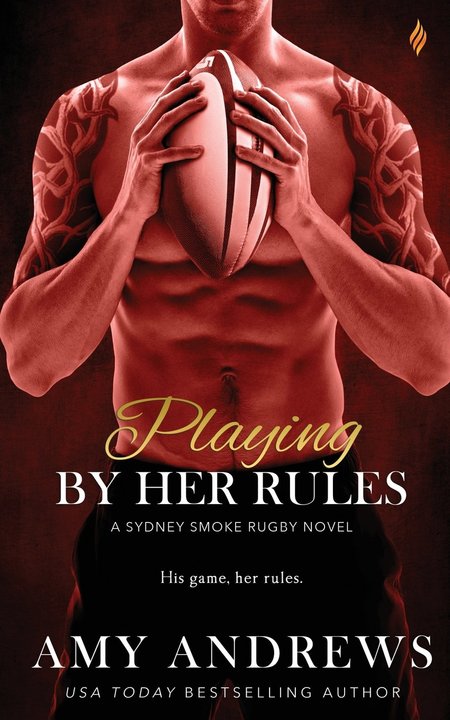 "In this grudge match, the first to score…"
When style columnist Matilda Kent accidentally lets slip that she was once involved with the captain of the Sydney Smoke rugby team, she suddenly finds herself elevated to the position she's always wanted – feature writer. The catch? She's stuck doing a six-part series on her ex. Still, there's no way she can turn down a promotion…or the chance to dish the dirt on the guy who so callously broke her heart.
."..could win it all!"
Tanner Stone wants to be involved in a feature series about as much as he wants to snap an Achilles. But the thought of seeing Tilly again is a bonus-and has him more worked up than he wants to admit. Only he's not prepared for how different she is – all cool and professional. His Tilly is still in there, though…and he still wants her, now more than ever. All he has to do is charm her into giving him a rematch. And this time, winner takes all!
Romance Sports [Entangled, On Sale: July 4, 2016, e-Book, ISBN: 9781633757073 / eISBN: 9781633757073]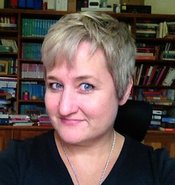 Amy Andrews is an award-winning, best-selling Aussie author who has written forty contemporary romances in both the traditional and digital markets. She writes for Harlequin Mills & Boon, Escape, Entangled, Harper Collins and Momentum. To date she's sold 1.6 million books and been translated into over a dozen different languages including manga.
Amy spent six years on the national executive of Romance Writers of Australia including a two year term as president and after many years of unofficial mentoring of emerging writers, Amy and her fellow Harlequin author Anna Cleary have started their own manuscript assessment business, Word Witchery, which specialises in romantic fiction. With unique insight into what makes a story that sells, Amy and Anna aim to help every manuscript shine.
Amy loves good books, fab food, great wine and frequent travel – preferably all four together. She lives on acreage on the outskirts of Brisbane with a gorgeous mountain view but secretly wishes it was the hillsides of Tuscany.