My new book—PLAYING WITH TROUBLE–has been described by one reviewer as restoration meets rugby, which I absolutely love! It reflects both the hero and heroine's backgrounds and gives some clues as to the plot.
Whilst planning the book I got to research a bunch of restoration shows on the TV, which I've always adored. Today I thought I'd share with you my top 5 (in no particular order) shows.
Nicole Curtis was the inspiration for my heroine, Jane so she seems like a good place to start. Rehab Addict is not a show we get where I live but, my editor, Liz, recommended I watch it, which lead to a lot of Googling and YouTube'ing! And I have to admit to having a bit of a girl crush now 🙂
I love this show. Eccentric English owners restoring a French Chateau on a budget. It's all kinds of out there but I've glommed every episode of every season!
Another show I can watch endlessly. I love how there are still people out there in the world who appreciate the history in old buildings, and make it their passion in life to nurture and restore these structures to their former glory. 
Oh, this one is glorious! It's antique restoration–so a little different–and packs a mighty emotional wallop as owners bring their precious family heirlooms in for repair, to a bunch of specialists who restore them for nothing. Each object comes with its own story and deep personal connection to the owner and I've not yet gotten through one episode without bawling – so be warned!
There isn't actually any restoration in this one but there are similar themes. It's a show that forensically examines the provenance of old objects of art (normally paintings) with the aim of attributing them to a certain painter. It's such a fascinating show with such detailed research and I find myself rooting desperately for the team to find the connection/clue/missing link they're searching for, to definitively prove a particular painting was painted by a particular artist.
So, that's my 5. But there are, what seems, a zillion of them out there! I hope you check out the ones I've mentioned above or, alternatively, pick up a copy of Playing With Trouble 🙂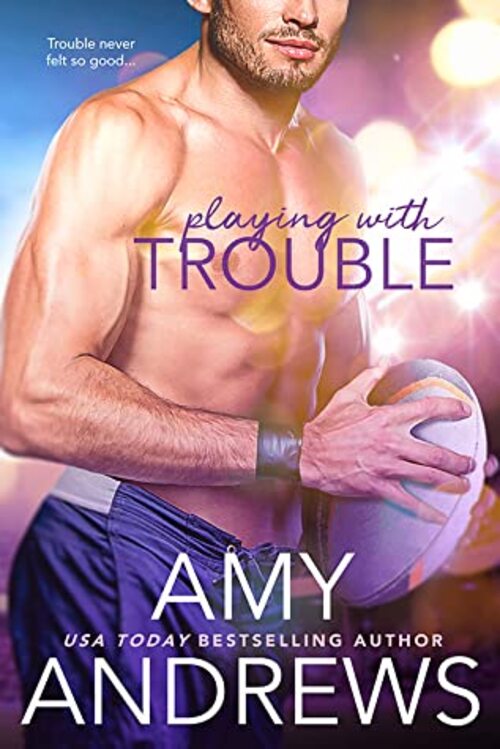 From pro rugby player to. . . Manny?
Australian rugby pro Cole Hauser has had enough of speculations about his future post-injury. So when a football buddy puts his house in America at Cole's disposal, he jumps at the chance for some peace and anonymity. The plan is perfect–until he discovers he's roomies with a woman who knows how to wield a nail gun and her kid. Awesome. Not.
Single mom Jane Spencer is supposed to be spending four weeks alone in the wilds of Colorado rehabbing a house that'll put her business on the map. Instead, her time is overrun by her four-year-old and a grumpy, too-sexy rugby dude whose only goals are to watch ESPN and brood. Awesome. Not.
When, surprisingly, McHottie offers to get his ass off the couch and help Jane out with Finn, she's hesitant. But before she knows it, Cole is knee-deep in kid activities during the day and they're both fighting their simmering attraction at night.
Anything between them can only be temporary–their time together is short and Cole lives on the other side of the planet. It should be easy to say goodbye, right? Wrong. It doesn't take long for them to realize they've borrowed a whole lot of trouble.
But trouble never felt this good.
Romance Contemporary | Romance Sports [Entangled: Amara, On Sale: November 30, 2020, Mass Market Paperback / e-Book, ISBN: 9781649370181 / eISBN: 9781649370181]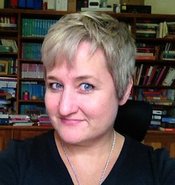 Amy is an award-winning, best-selling Aussie author who has written seventy plus contemporary romances in both the traditional and digital markets and been translated into over a dozen languages including manga. She is a USA Today best-seller and a triple RITA finalist.
Her books bring all the feels from sass, quirk and laughter to emotional grit and panty-melting heat. She likes to make her readers tingle, laugh and sigh with lots of sex and kissing and always, always a HEA!
She loves, good books and great booze although she'll take mediocre booze if there's nothing else. For many, many years she was a registered nurse which means she knows things. Anatomical things. And she's not afraid to use them!
She lives near the sea with her husband of 29 years.