1–What's the name of your latest release? 
NOT THAT KIND OF GUY
2–What is it about? 
It's a workplace romance between an older woman and her intern, but with wild Vegas weekend in the middle. It's the companion book to NOT THE GIRL YOU MARRY, and you get to see a lot of the characters from that book, but it can be read on its own. 
3–What word best describes your heroine? 
One word to describe Bridget Nolan: tough.
4–What makes your hero irresistible? 
His kindness and empathy.  
5–Who are the people your main characters turn to when they need help? 
Bridget turns to her dad and brothers, and Matt turns to his parents.  
6–What do you love about the setting of your book? 
I loved the brief period of time that I lived in Chicago and I think it's such a great rom-com setting. It's larger than life.  
7–Are you a plotter (follow an outline) or a pantster (write by the seat of your pants)?
I'm pretty much a plantser. I have a synopsis at the start but most of my books diverge from the plan at some point. 
8–What is an ideal writing day for you? 
Honestly, my ideal writing day right now is one that isn't during a global pandemic.
9–Do you listen to music while you write, need total silence, or do you have the TV on?
I listen to music, and sometimes write to reruns of my favorite shows.  
10– How do you approach research? 
Generally, I write my draft, and then I know where things need to be filled in with research.  
11–What is your publishing journey story?  
I started writing romance in 2014, and I finished my first book in a class that required students to write a complete draft of a novel in about two months. The book I finished in that class ended up being my first published story, Stroke of Midnight. I've been really lucky.  
12–Do you have critique partners/writing groups you want to give a shout-out to?
I have to shout out the women that Sarah MacLean asked to help her write the 2019 RITA awards ceremony–LaQuette, Adriana Herrera, Alexis Daria, Nisha Sharma, Joanna Shupe, Tracey Livesay, and Sierra Simone. We talk pretty much every day, which has been really important for my mental health during this period of social distancing. 
13–What're the most frustrating things about being an author? 
Right now, it's shutting out all the mental noise to be able to write about love and happiness.  
14–What's your favorite scent?
Figs. I will buy anything fig scented.  
15–What movie will you watch no matter what if it's on TV? 
How to Lose a Guy in 10 Days 
16–Do you like breakfast, lunch, or dinner best? 
Breakfast for sure.  
17–What's one thing you wish you knew more about? 
I wish I had never stopped taking dance classes. I miss them. 
18–What's the silliest thing you've recently done?
I started a TikTok profile (authorandiej) 
19–What can readers expect from you next? 
I am currently working on HOT UNDER HIS COLLAR, which is a companion to both NOT THE GIRL YOU MARRY and NOT THAT KIND OF GUY. It's about Father Patrick and Sasha, and it's the first time I've written a truly slow burn. I think it's going to be delicious. 
20–How can readers reach you?
I'm on Twitter and Instagram (@authorandiej) and I occasionally drop onto Facebook (facebook.com/authorandiej).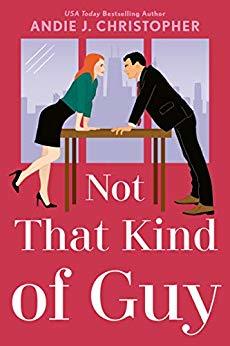 State attorney Bridget Nolan is successful in all aspects of her life—except romance. After breaking up with her longtime boyfriend, she's been slow to reenter the dating scene. To be honest, she has more important things to do like putting bad guys behind bars. But with her brother's wedding right around the corner, she suddenly needs a date and fast. Lucky for Bridget, the legal intern is almost done with his program.
Matt Kido is dumbstruck by Bridget—total love at first sight—but there's one problem. She's totally off-limits while she's his boss. But the moment he no longer reports to her, Matt decides to take a chance. An impulsive decision takes them to Las Vegas where, as the saying goes, what happens in Vegas, stays in Vegas.
Unless you put a ring on it.
Romance Contemporary [Berkley, On Sale: April 14, 2020, Trade Size / e-Book, ISBN: 9781984802705 / eISBN: 9781984802712]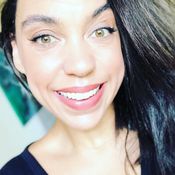 USA Today Bestselling author Andie J. Christopher writes edgy, funny, sexy contemporary romance. She grew up in a family of voracious readers, and picked up her first Harlequin Romance novel at age twelve when she'd finished reading everything else in her grandmother's house. It was love at first read. It wasn't too long before she started writing her own stories — her first heroine drank Campari and wore a lot of Esprit. Although, she set aside writing fiction for a while, her love of romance novels stayed with her through college, law school, and multiple cross-country moves. During one long East Coast winter, she decided writing a book would be a good excuse to avoid braving the elements. It was love at first write. Her heroes are dirty-talking alphas, and her heroines traded Esprit for Free People. (None of them would turn down a Campari, though.)