In the Second Chance Cat mysteries you can always count on three things when it comes to those senior sleuths known as the Angels. One, they're actually pretty good detectives. Two, they drink gallons of tea. And three, a cup of tea tastes better with a little something sweet on the side—at least according to Rose Jackson. Rose is often the source of those sweet treats, anything from oatmeal cookies to cinnamon coffeecake to her popular banana bread.
Ingredients:
1 cup of mashed bananas
⅓ cup butter or margarine
⅔ cup white sugar
2 eggs
1 ¾ cups flour
1 ¼ teaspoons cream of tartar
¾ teaspoon baking soda
¼ teaspoon salt
Instructions:
Grease a loaf pan. Preheat oven to 350° F.
Cream the butter, sugar and eggs until light and fluffy. Whisk together the flour, cream of tartar, baking soda, and salt. Add alternately with the mashed bananas to the creamed ingredients. Mix well.
Pour into the loaf pan and bake for 45 to 50 minutes. Cool 10 minutes in the pan then remove and cool on a wire rack.
Enjoy!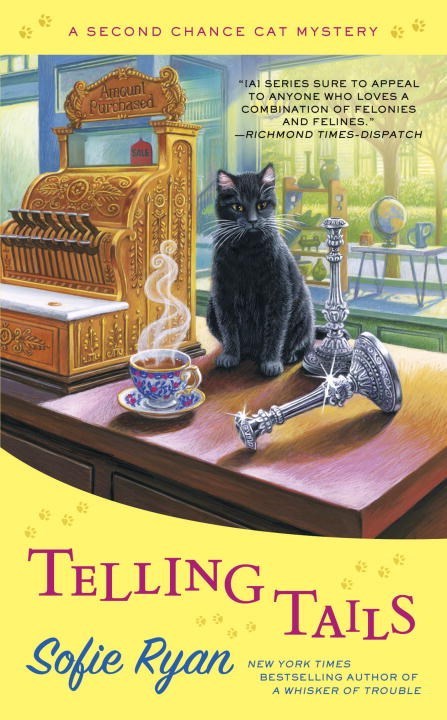 The New York Times bestselling author of A Whisker of Trouble returns as secondhand shop owner Sarah Grayson and her rescue cat, Elvis, get caught up in a case of she said, she said….
When Sarah Grayson opened a secondhand shop in the quaint town of North Harbor, Maine, she was expecting peace and quiet. Then she was adopted by a rescue cat named Elvis and a kooky trio of senior sleuths known as Charlotte's Angels. Now she has nine lives worth of excitement…
Sarah's friend and employee Rose is delivering a customer's purchase when the quick errand becomes a deadly escapade. Rose arrives just in time to see the customer murdered by his wife, but before she can call the police, she is knocked out cold. When she wakes up, no one believes her, especially after the woman claims her husband is very much alive and has left her for someone else—and has a text message and empty bank account to prove it.
Despite her convincing story, Sarah is sure something is fishy—and it's not Elvis's kitty treats. Sarah, Elvis, and the Angels are determined to unravel this mysterious yarn, before the feral killer pounces again…
Mystery Pet Lovers | Mystery Cozy [Berkley Prime Crime, On Sale: January 3, 2017, Mass Market Paperback / e-Book, ISBN: 9781101991206 / eISBN: 9781101991213]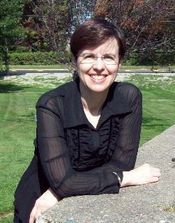 Sofie Ryan is the pseudonym of young adult writer and mixed-media artist, Darlene Ryan. Sofie/Darlene lives on the east coast with her husband and daughter. In her spare time she practices Wu style tai chi and likes to prowl around thrift stores. And she admits to having a small crush on Matt Lauer.