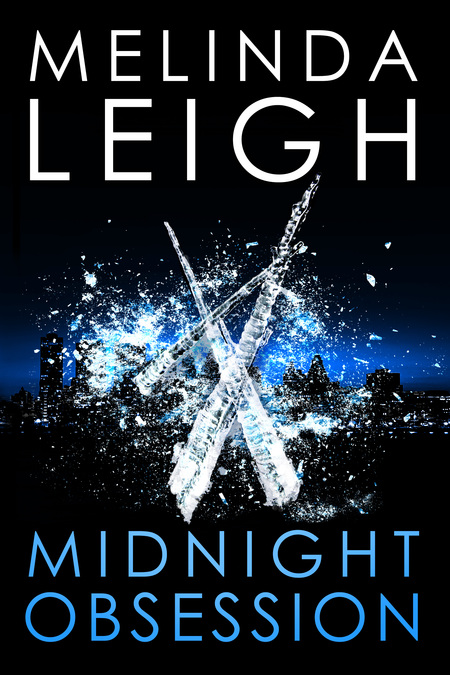 In Wall Street Journal bestselling author Melinda Leigh's edgy new thriller, Louisa Hancock thought she was safe…but there's a new killer in town.
When a mysterious package lands on Louisa Hancock's doorstep, the Philadelphia museum curator can hardly anticipate the nightmare that's about to envelop her. The package is addressed to her father—an expert in Viking culture—and inside is a ninth-century sword, a chilling thank-you note, and photos of two dead bodies in a tableau evoking a Nordic funeral. The gruesome images match a recent crime scene. But before the police can investigate the killer's connection to Louisa's father, Ward Hancock vanishes.
Sports bar owner Conor Sullivan wants nothing more than to spend his life with Louisa. Devoted and protective, he refuses to leave her side after her father's disappearance. When a troubled young boxer he's been coaching is suspected of the murders, Conor is pulled in even deeper. Desperate, Louisa and Conor take it upon themselves to find her father, but soon another ritualistic slaying makes it clear there's a Viking-obsessed serial killer on the loose. And he has a new target: Louisa.
Romance Suspense [Montlake Romance, On Sale: January 3, 2017, Paperback / e-Book, ISBN: 9781503939257 / ]
Showered and dressed, Louisa crossed the master bedroom before seven a.m. Kirra, sensing something was amiss, stuck close. Louisa eased to her knees and hugged the dog. Kirra never minded tears in her fur, and there was something about the dog's presence that always brought her comfort.

Rising, she left the room. The door to the guest suite was closed, and she hoped Yvonne and Tyler were still sleeping. They'd all been stuck at the fire scene giving statements and waiting to see if and when Yvonne might be able to get into her apartment to collect anything that was salvageable.

Unfortunately, what the fire hadn't consumed, the firemen had destroyed with their axes and hoses. From what Louisa had seen from the street, Yvonne and Tyler had nothing. They hadn't made it back to the condo until nearly midnight.

She went into the kitchen and found Conor assessing the contents of the refrigerator. He removed a carton of eggs.

"I'm not really hungry." She stood next to him and rested her head on his shoulder. Kirra leaned on her shins.

"When was the last time you ate?"

"Good point." Yesterday was a blur.

"I made coffee." He nodded toward a mug on the counter. "You tossed and turned a lot. Did you get any rest?"

"A little." A disturbing mix of dreams and nightmares had invaded her sleep. "I dreamed of a vacation we took when I was in grade school. I don't even remember where we were, somewhere tropical. It was just the three of us. We'd taken a small sailboat out to watch the sunset. There wasn't much wind, but no one minded." Louisa closed her eyes for a few seconds, reliving the damp warmth of a tropical breeze across her face, the restricting bulk of the life vest they'd always made her wear, the scents of Coppertone, insect repellent, and the sea mingling in her nose. "We saw dolphins and sailed until the sun went down. I remember the lights along the shoreline dancing on the water."

"It sounds all right so far," he said.

"The first part was." She paused, a shudder rippling through her. "The dream ended with the boat sinking and my parents being sucked into the sea while I watched, bobbing helplessly in my life vest on the surface."

Conor turned to press a kiss to her temple. "I'm sorry."

"I don't know why I dreamed about that night. It was a quiet sail. Nothing special happened." Despite its nightmare finale, the dream soothed her.

"Maybe you just needed to remember that they loved you before it all went to hell."

"I don't think I ever forgot, but I definitely let bad memories crowd out the good ones."

"You were awfully young. Children can't control how they react. Your happiness was ripped out from under you. The adults in your life left you to fend for yourself. I don't think it takes a psychologist to make the parallel between that dream and the way your future spun out of your control."

"Probably not." Louisa set the dream aside and reached for the coffee mug. "I hope Yvonne got some sleep. I still can't believe her boss fired her for missing a second day of work under these circumstances. What is she going to do?"

The anger that fired in her belly felt a heck of a lot better than the cold horror she'd been harboring.

"You've given them a safe place to hide from the gang. For now, that's about all you can do." Leaning over, Conor kissed her temple. He lit a burner under a frying pan, cracked eggs into a glass bowl, and began to whip them with a wire whisk. "We'll stop and buy them some clothes. I can offer her a job."

Best. Man. Ever.

Even in her current state of despair, she held onto gratefulness for having him in her life.

"I love that you help everyone," she said.

"Yvonne's a waitress. I need a waitress. Seems logical." Conor poured the beaten eggs into a frying pan. The embarrassed flush on his face made her smile. Chivalry wasn't dead. He was in her kitchen making sure she didn't face another terrible day with an empty stomach.

How did she get so lucky?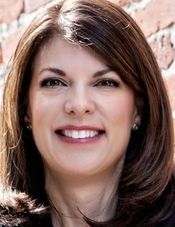 Melinda Leigh abandoned her career in banking to raise her kids and never looked back. She started writing as a hobby and became addicted to creating characters and stories. Since then, she has won numerous writing awards for her paranormal romance and romantic-suspense fiction. Her debut novel, She Can Run, was a number one bestseller in Kindle Romantic Suspense, a 2011 Best Book Finalist (The Romance Reviews), and a nominee for the 2012 International Thriller Award for Best First Book. She is the author of the Midnight Novels, including Midnight Exposure (a finalist for the Daphne du Maurier Award for Excellence in Mystery/Suspense) and Midnight Sacrifice.