Writing suspense is all about the tension, red herrings and zig-zags. Think you know where the story is going? WHAM. A house just fell on the apparent bad guy. You know that hot guy/girl you liked? GONE. Eaten by a bear. How about that old gnarly guy you trusted with your life? SUCKA. Now whatcha gonna do? Back flip, karate chop, blazing weapons and….stick the landing. Wow. Hero and Heroine can now ride into the sunset, matching cowboy hats and all.
But what happens next? With romantic suspense, it matters because readers need to believe that the characters will stay together after the drama ends. It's what makes the end of the story so satisfying. This challenges the author to give the characters something in common beyond the bad guy. Enter laughter. When we think about our friends and partners in real life, these are the people that make our lives lighter. They remind us to smile and give us a reason to laugh. We feel happy around them. Our characters need this happy to stay together, making laughter the ties that bind.
Today is the release date of my newest book, LOST IN SHADOWS, from Entangled Publishing. The hero, Jeb McCormick, is ex-military and struggling quietly with PTSD. He doesn't expect to see his fortieth birthday. Our heroine, Carolina Walker, has become reclusive to avoid a stalker that her family doesn't believe exists. On a daily basis, these characters have little to laugh about…and that's before the danger really kicks in. Left to their own devices, I predict they would break up within two months after the story ends.
Fortunately for them, physical attraction (an obvious gotta have in romantic suspense) opens a door where the characters see the other's pain and want to ease it. Through that door enters laughter. In one of my favorite scenes, Jeb tells Carolina a grown-up bed-time story that still makes me laugh out loud. It's a sweet, silly, expected moment that makes Carolina's heart swell to three times its size. The characters grow closer when a slip of the tongue turns Carolina's attempt at witty repartee into one of those slightly awkward moments. Jeb is charmed and tries everything he can think of to tongue-tie his brilliant beauty. Add in a little tickle torture and the recipe for a happily-ever-after-the-bad-guy-dies is complete.
Laughter is important in fiction because it reminds us how important it is in real world. Life can be so busy—with school, with work, with family—that some days are just about making it to the next. When we see a (yes, fictional) character take time out of a dangerous situation to make another laugh, what excuse do we have to not pause, take a breath and bring a smile to another's face. Because laughter is not only the best medicine, it's the ties that bind. Live. Love. Laugh, today and everyday. ~Anita.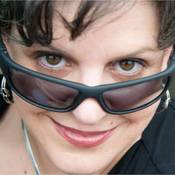 Anita's rapid paced storytelling style pulls readers into a parallel universe where mystery, mayhem, murder are the order of the day. Her stories are an addictive diversion, trading the heavy, gray world of real life for a fantastically colorful world where bad is good, and cool is smoking hot.
Raised on America's Rock Coast in Cleveland, Ohio, Anita was born while the river burned. Music, food and family shaped Anita's life and provide much of the fodder for her stories. Her love of mysteries and puzzle solving came from her Grandpa John, who introduced Anita to her first detective hero – Nero Wolfe. Food was as central a character in Anita's life as it was in Nero's, where Sunday dinner at Nonna's table was a command performance.
Anita has been writing scorching suspense since 2006 with stories ranging on the heat index from a "nice spicy little pepper" to "pass a mop for my forehead, please." Check out tastes of Anita's stories and like her on Facebook. Anita is a member of Sisters in Crime and Mystery Writers of America.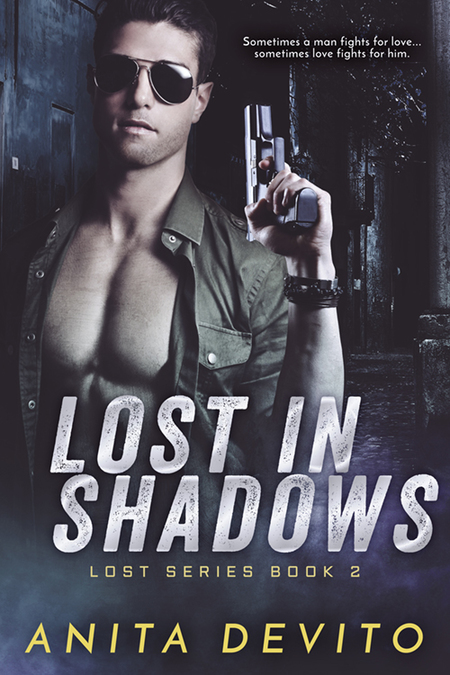 Private security entrepreneur Jeb McCormick is in over his head with his latest client. Not only is the painfully shy woman he's meant to be protecting a total knock-out, she's also his former Army buddy's sister. Helping her find the reason why anyone would ransack her house is demanding enough, but keeping his hands off her is proving to be the real challenge.
Carolina Walker wants a quiet life, thank you very much. She left intrigue and deception behind in Washington D.C., never expecting it to follow her home to Bowling Green, Kentucky. When events happen that can't be explained away, help arrives in the form of the very attractive and muscular Jebediah McCormick. But as the tension escalates between Jeb and Carolina, so does the danger facing them…
Romance Suspense [Entangled Suspense, On Sale: December 12, 2016, e-Book, ISBN: 9781633757899 / eISBN: 9781633757899]