I write in the Victorian period, usually somewhere around the mid-1850s. In book three of Those Magnificent Malverns series, Ridley Malvern, the second son, became Lord Caulfield after rescuing the queen's favorite son from an icy pond. Although the queen bestowed the title of baron upon him as his reward, nothing else of substance went with it, so Ridley went about building a fortune on his own, only to lose it in a series of financial downturns. Desperate to refill his coffers before his feisty siblings learned of his plight, he wed a rebellious, high-spirited Highland lass sight unseen. His bride brought to the marriage both an immense dowry, and a dark secret that would bind them together or destroy their lives.
Thus, begins the story of Ridley Malvern, Lord Caulfield, and Lainie MacGregor, who meet at the altar on their wedding day. Marriage between an Englishman and a Highland lass was considered quite unusual even during Victorian times because Scots were still long on memory as to the misery the British had heaped upon them throughout history.
I love writing character-driven stories in which people are forced to draw upon inner strengths they didn't know they possessed. However, I do love a good bit of humor, as well. Mum, the Malvern siblings' eccentric grandmother (they call her Mum because she claims to be the Queen mother to the Malvern siblings' mother) showed up out of nowhere in book one of the series, and continues to lend her brand of quirky humor throughout all the stories. In His Lordship's Wild Highland Bride, Mum is delighted to meet her match not only with Lainie MacGregor, but also with Lainie's raucous siblings.
I had the best time writing this story of an Englishman and a wild Highland lass, for more reasons than one. I am Scottish by birth on my mother's side. Mom's father, my grandfather, was Alexander McGillivray, named after the eighth Scottish laird who died at the battle of Culloden in 1745. Laird McGillivray was nicknamed the Yellow-haired Laird for his long mane of blond hair. Considered to be the most handsome man in all of Scotland, he was broad of shoulder and stood over six feet tall. If you have traveled—or were to travel—to the battle site, you'd find his name etched in stone as a commemorative to his bravery.
Also, adding to my Scottish heritage was my great-grandfather, John McGillivray, of the McGillivray clan who founded the Great Northwest Trading Company in Canada. My great grandmother was Mary Jane Hudson, heir to the Hudson Bay Company. Their families were rivals in business, and the relationship between John and Mary Jane was frowned upon by both sides. Nonetheless, the two fell in love. Rebelling against patriarchal rule and the threat of being disinherited, they married and ran off to Minnesota. While Mary Jane did end up receiving an inheritance along with a grand home in Tacoma, Washington, they chose to live out their lives in a small town in Minnesota where, generations later, I was born.
Finally, my attachment to Scotland goes yet another layer deeper—I was married in a private castle in the Highlands. As I dressed for my wedding, the lady of the castle stationed a piper beneath my window. When he began to play Mairi's Wedding, a traditional tune, it was all I could do not to weep from the joy bubbling up inside of me. And what a surprise when I descended the grand staircase to the sounds of the piper playing Ode to Joy, and waiting for me stood guests I had yet to meet. The men wore full-dress kilts, their plaids depicting their various clans while the women wore tartan shawls draped over a shoulder and pinned with a clan symbol. One look at the assemblage, and especially the vicar dressed in his ministerial frock, the design of which hadn't changed in over a hundred years, and I felt as though I had stepped back in time. We dined on fresh salmon caught in the crystal-clear river that ran along the front of the property, toasted with fine Scotch whisky, and spent the next day touring the countryside. I hope HIS LORDSHIP'S WILD HIGHLAND BRIDE conveys my deep affection for Scotland, its friendly people and its hauntingly beautiful land.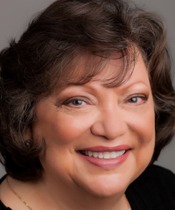 Kathleen Bittner Roth creates passionate stories featuring characters faced with difficult choices, and who are forced to draw on their strength of spirit to overcome adversity and find unending love. Her own fairy tale wedding in a Scottish castle led her to her current residence in Budapest, Hungary, considered one of Europe's most romantic cities. However, she still keeps one boot firmly in Texas and the other in her home state of Minnesota. A PAN member of Romance Writers of America®, she was a 2012 Golden Heart® finalist.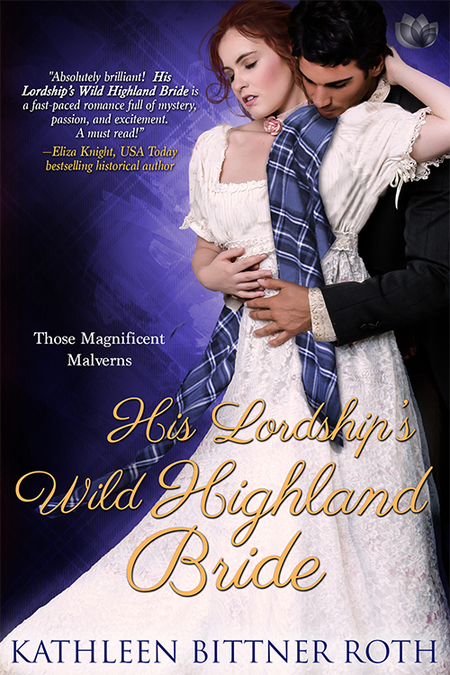 "I've no intention of mating with this poor excuse of a man," Lainie MacGregor declares after reciting her wedding vows. But it's too late. Far from her beloved Highlands, her fate is sealed.
Ridley Malvern, Lord Caulfield, desperate for her dowry, agrees to marry a wealthy Scot's daughter sight unseen. He is unaware his tantalizing bride is running from the law. Despite their sizzling attraction, all Lainie desires is to return to her clan. Attempting to make things right, Caulfield takes his wife back to the Highlands only to discover why her father sought the marriage—Lainie is wanted for murder. For her safekeeping, they must remain in England. Now Ridley needs to win her affections and prove that a wild Highland lass and an English lord, can find a love match, after all.
Romance Historical [Entangled Scandalous, On Sale: December 12, 2016, e-Book, ISBN: 9781633757783 / eISBN: 9781633757783]