Hello fiction fans. I'm Anita DeVito and I'm thrilled to share exclusive insider information on my latest release LOST IN DECEPTION.
A strong man needs a stronger woman. My hero, Tom Riley, was introduced in the first in the series, Lost in Tennessee. Tom is a structural engineer, build like a brick sh$t house with a mind to match. When it comes to ladies, he was all about appreciating them but commitment was a four-letter word. Finding him the perfect mate was a challenge. I created three or four female leads and Tom kept blowing them off. Until Peach Morales. Ex-military with a flair for being in the wrong place at the right time, Peach was the kind of smart that doesn't come in a book. She had built her life by thinking two steps faster than her enemies and having the guts to stepped over the line. Peach didn't want a man in her life…which drew Tom like a moth to a flame. It's a case of the one thing you want is the one you can't have.
A strong woman needs a creative guy—in and out of the bedroom. Peach didn't see why she needed a male lead in her story. Tom's good looks and he-man charms were a dime a dozen. She was disappointed I couldn't come up with someone better. That really made Tom mad. He picked up the gauntlet and we put our heads together. If this was going to work, he was going to have to think outside of the box. He had to make her laugh, love her for who she was, and show her a life she didn't know she could have. Everybody has baggage and Peach's was heavy. Being a smart man, Tom figured out he had to grab on by the handle and help her carry it. Loving somebody isn't about limiting or controlling them, it's about moving in sync and being better together than either one could be apart.
You pick your friends, you don't pick your family. Word to the wise: if you are going to put two smart, headstrong people together, you better have a damn good reason for them to stay there. When it comes to Deception, it's all about family. Both Tom and Peach have a deep sense of family for opposite reasons. For Tom, his family tied to his social network and to his profession life. When everything else felt wrong, family felt right. Peach's family was a hot mess. There were only two people in it worth saving from the trash compactor: her grandfather and her uncle. When her uncle is killed in an "accident", her grandfather is devastated. Peach is beyond motivated to solve the mystery, she's obsessed. Tom gets it and we have two, powerful engine pulling the same train. It is sad to say, but if Rico hadn't died, I don't think Tom and Peach would have made it.
Industrial disasters, rare but real. Fiction is powerful because it can inform our lives by expanding our world, teaching us empathy, and helping us appreciate the skills and risks others take on our behalf. Peach's uncle is killed in a crane accident that **spoiler** was no accident. The few pages dedicated to the description were drawn from conversations with contractors and research on real accidents. In the US, safety and industry standards have made such accidents rare but it wasn't always that way. The accident in Deception drew from the crane failure that occurred with the construction of the Milwaukee Brewers ballpark in 1999. Several videos are available on YouTube by searching "Big Blue Crane Collapse." Real people died and real families were impacted. Construction workers and cranes are responsible for building and roads and bridges all around us. Without them, where would you be sitting right now? I'd be sitting in the woods, trying to keep the dirt out of my old school typewriter.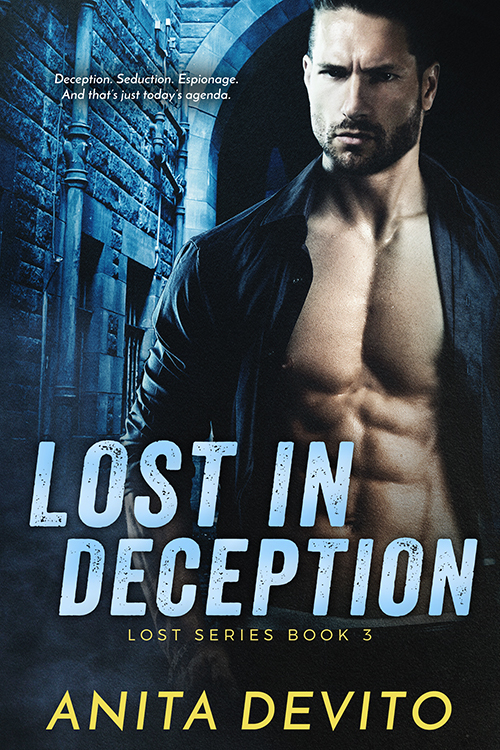 Private investigator Esmeralda "Peach" Morales watches in horror as the crane her uncle is operating topples into Lake Erie. He disappears and she's convinced he'll be the scapegoat. She'll do anything to prove he's innocent. Seducing the lead investigator is just part of her strategy, at least that's what she tells herself.
Thomas Riley is at Elderberry Farm when he learns of a deadly crane accident in Cleveland. The forensic investigator suspects sabotage and amid the rubble and mangled metal he uncovers a web of lies and deception. At the center of it all is a beautiful brunette who always seems to be in the wrong place at the wrong time.
Both fiercely independent, they must learn to work together––inside and outside the bedroom––to unravel the mystery and clear her uncle's name.
Romance Suspense [Entangled Suspense, On Sale: July 31, 2017, e-Book, ISBN: 9781640631359 / eISBN: 9781640631359]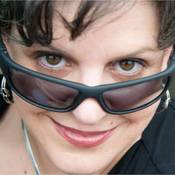 Anita has been writing fast-paced, sexy thrillers since 2006. She was born in Cleveland, Ohio and lives and works around the Great Lakes. Anita is a member of Sisters in Crime and Mystery Writers of America.