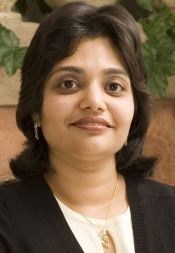 Have you ever wondered if fiction mirrors life?  I have.  Not once, but twice.
The first time was in 2004, shortly after I had pounded out the original draft (in pen) of a story in my head.  The process took a year and a half (2002-2003), after which I realized there was a sequel.  I joined a professional writing organization, attended conferences and learned I had written two stories, not one (+sequel makes 3).  After chopping, slicing and dicing, I began the intense research needed to bring the story to life.
DUTY AND DESIRE, the debut in my 'Winds of Fire' series, begins with a five-hundred-million rupee (Indian currency) wedding where Sheetal (protagonist) is forced to marry Sanjeet (antagonist) in the wedding of the decade.  I had the characters, plot, locale, wedding attires for both characters—created by 2 of India's leading fashion designers—in place.
Then in 2004, Vanisha Mittal, heiress to London born, steel tycoon, Lakshmi Mittal, announced her wedding to Amit Bhatia, a Delhi born investment banker.  The wedding, estimated to cost about $78m, was honored by Forbes' Magazine and the Guinness Book of World Records, as the most expensive wedding ever, and took place at the Palace of Versailles, once home to Louis XIV, France's Sun King.
Approximately 1,000 guests attended Sanjeet and Sheetal's fictitious wedding in DUTY AND DESIRE, where food from every continent was the buffet spread, the best wines and champagnes were served and the descriptions go on…  About 1,000 guests were invited to witness the extravagance of Vanisha Mittal's wedding where the wine tab alone summed $1.5m, 100 different dishes were prepared by a top Calcutta chef, and the extravagance goes on…
Surprised?  So was I.
Then a recent article about David and Jackie Siegel, Bloomberg Businessweek (March 2012), made my jaw drop.  A mammoth home the couple is planning to build in Orlando, Florida, mirrors the fictitious Dhanraj mansion (Sheetal and Sanjeet's home) in DUTY AND DESIRE.  It's not just the scale of the construction that compares but the details: the Siegel's home, currently at about 67,000 sq. ft. occupies one full acre and when finished, is expected to be the largest home in the country.  It is a 13 bedroom, to-be marble-covered home, 67ft. tall, with Brazilian mahogany front doors 20 ft. high, and host to 3 swimming pools, a waterfall, lake, custom-made hill, movie theaters, bowling alleys, the list goes on…
In DUTY AND DESIRE, the 22-bedroom Dhanraj mansion, at about 70,000 sq. ft. is the only palace of its kind in the fictitious city of Raigun, sprawling on acres of land, mountains and lake, with a private Japanese garden, Venetian pillars, floor-to-ceiling marble, mahogany doors, an infinity pool, the list goes on…
Shocked?  So was I.
Then, when I learned the Siegels had christened their home 'Versailles' – Home of the Florida Sun King, I took a step back and took a deep breath.  And for the second time I wondered, does fiction come alive?  Or does fiction—when you least expect it—come to life?
What do you think?
Let us know your thoughts on fiction versus reality for a chance to win your own golden, silk, hand-made, Indian wedding invitation card, inviting the winner (of the blog post) to the fictitious wedding of Sheetal and Sanjeet in DUTY AND DESIRE. (This wedding invitation has been specially designed for the book in accordance with the Sheetal's Indian wedding gown)
To comment on Anju Gattani's blog please click here.