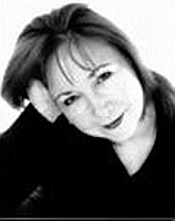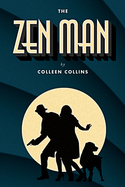 Besides being a writer, I'm also a private investigator who co-owns a detective agency with her spouse. No surprise my current book, THE ZEN MAN, features a private eye man-and-woman team. And yes, I based my private eye hero, Rick Levine, on my husband. Not 100 percent, of course, but they do share some personality traits and background.
What makes Rick Levine hot? Those killer blue eyes for starters. Also, his confident wisdom, vulnerability and wicked sense of humor.
I thought it'd be fun to share an additional five hot private eye heroes from film and books for this blog. Although there are definitely hot female private eyes (Emma Peel, Honey West, Veronica Mars to name a few), I'm focusing on their male counterparts. Although rugged looks certainly count, sometimes what's attractive lies below the surface.
Here's my list of five hot private eyes:
Sherlock Holmes (created by Sir Arthur Conan Doyle). We're talking superior intellect here. Sherlock solves crimes through astute logical thinking, the ability to don disguises, and keen forensic skills. According to his sidekick Dr. Watson, Sherlock is also a bit of an eccentric who keeps his cigars in the coal-scuttle and his tobacco in the toe of a Persian slipper. Okay, so he has his nerd side. A genius with quirks: Mental Hot.
Philip Marlowe (created by Raymond Chandler). We're talking alpha hero here: Physically powerful, dominant, smart, controlled emotions. The wolf pack leader. Marlowe also has his philosophical moments and a yen for playing chess and reading poetry. An alpha male with an appreciation for verse? Tough and Erudite Hot .
Lew Archer (created by Ross Macdonald). Although Archer is similar to Marlowe, Archer is more the beta hero: sensitive, compassionate. Macdonald doesn't offer a lot of physical description about Archer except that he's tall (6'2″) with blue eyes. Archer has ghosts in his pasts and is a man of honor (quit the police department after witnessing too much corruption). A life-savvy private eye who's compassionate about his clients' circumstances? Heartfelt Hot.
David Addison, Jr. (from the 80s TV drama Moonlighting). Played by Bruce Willis, David Addison is cocky, wise-cracking and too good-looking for his own good. We're talking bad boy – the kind your mother warned you about. The kind of hot that if you get too close, you'll probably get burned. Hot with a Warning Label.
Jim Rockford (from the 70s TV show The Rockford Files). While private eyes had been typically portrayed as world-weary loners fighting for justice, Rockford was insightful, self-deprecating, at times a con, and he preferred going fishing any day to conducting investigations. Also not bad on the eyes. A private eye who could be tough when necessary, but preferred to keep his gun in a cookie jar. A little beta, a little alpha. Sweet and Hot.
Who are your hot private eyes in books or film? Tell me who and why in a comment and be eligible to win a $10 Amazon gift certificate.
To read more about Colleen's current book THE ZEN MAN, visit The Zen Man book site at http://thezenman.com/, which features private eye Rick Levine, a Deadhead-former-lawyer who's Groovy and Hot.
To comment on Colleen Collins's blog please click here.