So why are Regency romances as popular as ever?
Romance readers of all stripes know that a happily-ever-after ending is coming by the last page of any romance they pick up. But historical romance readers want more – they also want the fantasy world that historical romances create. After all, we live in the same world as contemporary romances (international tycoons aside…for most of us, unfortunately). But historicals give us not just the swooning romance but also the fairytale fantasy of escaping the contemporary world.
Okay, let's be honest. For all that historical romance writers do our best to be historically accurate with the details, the overall world we portray in our pages is pure fantasy. The real Regency era was smelly, dirty, disease-ridden, filled with a large amount death and starvation, a dearth of good teeth, and very limited indoor plumbing. Very limited. Even Jane Austen, the original Queen of Regency Romance Novels, avoided this darker side of life, only tangentially including poverty and war into her books, although both were pervasive in real Regency England.
What romance readers want, though, isn't reality; they want the fairytale world of castles (or at least grand country estates), carriages, dashing princes (or dukes, as the case may be), fine clothes, great hair, and servants who do everything for us, including creating that great hair for us. And I will gladly give it to them because that is the unspoken contract that historical romance novelists make with our readers – "I'm going to overlook a lot of the true historical reality of the time because (as Jane Austen knew) poverty, war, and a dearth of good teeth just aren't romantic. But if you're willing to come along for the ride, I will sweep you away into the closest thing to a fairytale world that western civilization has ever known, and I promise you that the love and emotions will be real."
I take this author/reader contract seriously because I'm not just a writer of historical romances; I'm also a voracious reader of them, and I also want to be swept along into that fantasy world.
When I read a romance, I do more than just read – I become the heroine. For the few glorious days that it takes to read the novel, I get to be young again, stylish, pretty, skinny, and sought after by men who in real life are so far out of my league that their league plays a completely different sport. Heroine Me gets to live in a most fashionable part of London that Real Me could never afford, wear stylish dresses at balls that Real Me would never be invited to, and be irresistible to a handsome, wealthy, and powerful peer that Real Me would never…oh heavens, let's not go there again. Throw in the romance of horse-drawn carriages, kisses by firelight, and well-dressed men who know how to waltz, and it's downright Cinderella.
Moreover, historicals are evergreen because every new generation of historical writers overlays our own contemporary world onto the traditional historical tropes that have long been a part of these romances. Historical heroines have never been more feminist and empowered than now, with many of them holding positions that put them on near-equal footing with men within the novels, such as dispensing medical care, running businesses, directing estates…even robbing carriages as highwaymen and arresting criminals as thief-takers. Such women seldom appeared in the pages of historical romances even just two decades ago, but now readers want more from their heroines than simply attending balls and being courted. Couples are equal now in physical relationships, too. Heroines are increasingly sexually experienced women who initiate intimacies rather than innocent misses who go all fluttery when a hero forces an embrace upon her. (And no more forced embraces, thank goodness. While we might still have ripped bodices, the heroines now rip them off themselves.)
Don't get me wrong – I love a good contemporary romance novel. But given a choice between a romance that happens in our real world and one that also gives me the fairytale world of historical romance, I'll take marquesses and minuets every time.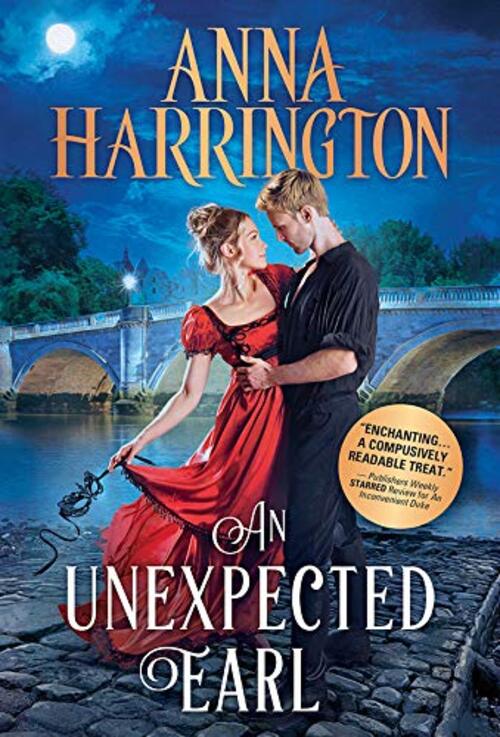 Second in a sizzling Regency series from award-winning author Anna Harrington
REGENCY ROMANCE
Twelve years ago, Brandon Pearce, former brigadier and now the Earl West, had to give up the girl he loved, Amelia Howard. Now Amelia is a grown woman with a past she desperately needs to keep hidden in order to save her brother Frederick's reputation. In an effort to avoid blackmail, Frederick needs to place a list of gentlemen into government positions, and for that, he'll need an ally in Parliament—Pearce.
Pearce has been investigating Scepter, a criminal group the Armory believes is behind the government appointments. Pearce must pretend that he sides with the blackmailer, even though it means breaking Amelia's heart. But Pearce is willing to do anything he can for a second chance with her, even when he discovers she's been keeping secrets of her own.
Romance Historical [Sourcebooks Casablanca, On Sale: February 23, 2021, Mass Market Paperback / e-Book, ISBN: 9781728226248 / eISBN: 9781728200125]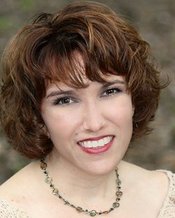 Anna Harrington fell in love with historical romances and all things Regency–and especially all those dashing Regency heroes–while living in England, where she spent most of her time studying the Romantic poets, reading Jane Austen, and getting lost all over the English countryside. She loves the period's rich history and finds that all those rules of etiquette and propriety can be worked to the heroine's advantage. . . if she's daring enough to seize her dreams. She is an avid traveler and enjoyed visiting schools and volunteering with children's organizations in Peru, Ecuador, Thailand, and Mexico, and amassed thousands of photos she unleashes on unsuspecting friends who dare to ask about her travels. Anna loves to be outdoors! She's been hiking in Alaska, the Andes, and the Alps, and loves whitewater rafting. She earned her pilot's license at Chicago Midway, and it is her dream to one day fly in a hot-air balloon over Africa.