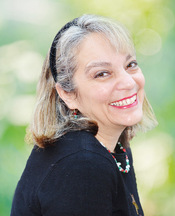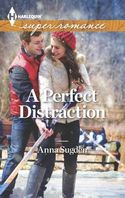 With Valentine's Day around the corner, the shops and the media world are full of what you need to do to be romantic. Cards galore, special boxes of chocolates, sexy lingerie and, of course, red roses.
I'll be honest here and say that I prefer my romance to be a little less commercialized. Sure, it's lovely to get a romantic surprise on Valentine's Day – and go out for a nice meal at a favourite restaurant – but a romantic surprise 'just because' is more likely to steal my heart!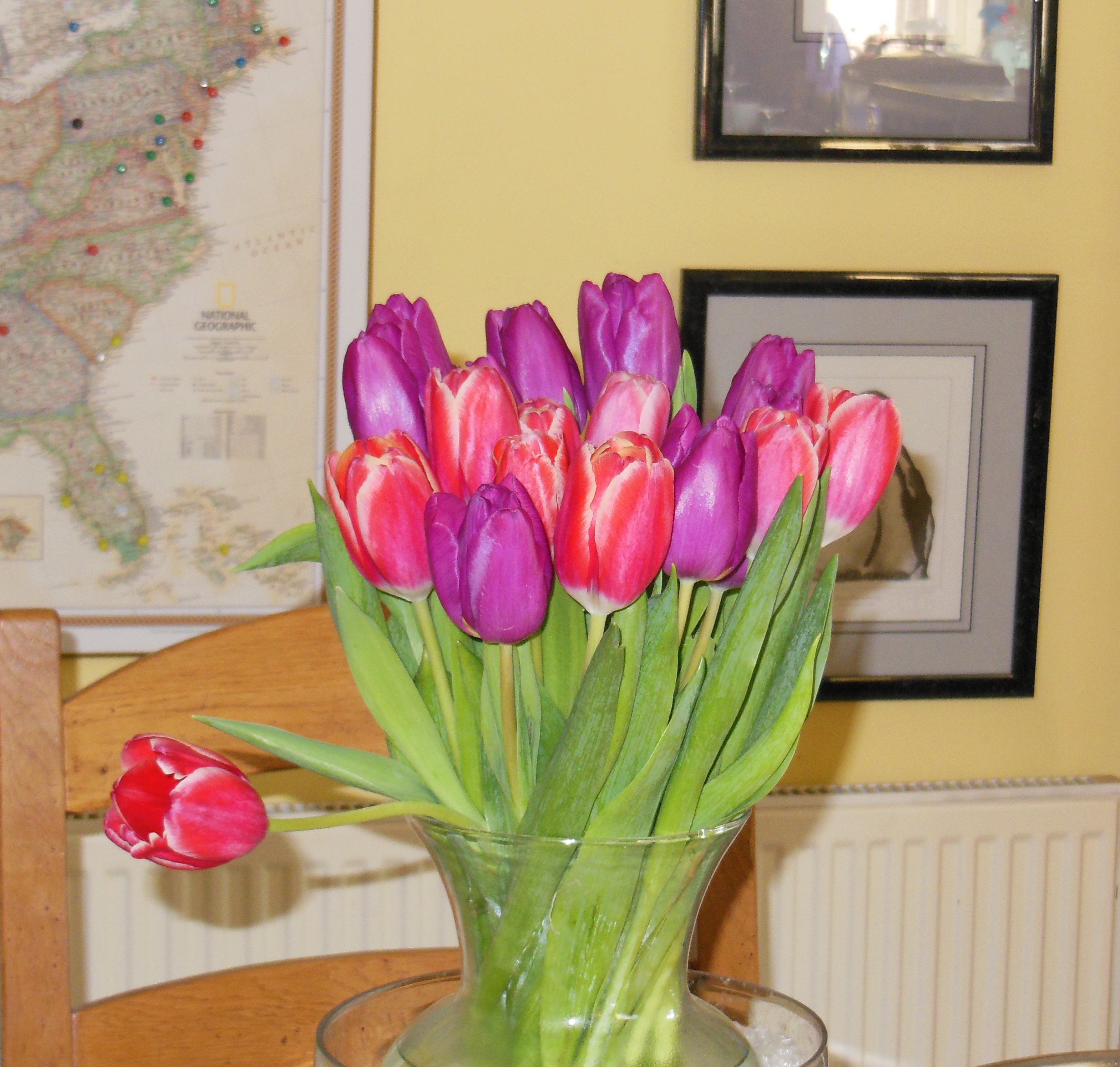 The same is true when it comes to flowers. I love getting flowers! I'm very lucky in that my lovely husband, Doc Cambridge, is a flower giver. He is also a 'just because' flower giver, which is even better <happy sigh>. He knows too that the way to my heart is not a bouquet of red roses! Don't get me wrong – I think roses are a lovely flower and we have many rose bushes in our garden. Pink and yellow and white and peach roses. There is even one rambling dark red rose.
I just don't think red roses are especially romantic. I'm not especially fond of them, even though my favourite colour is red!
My favourite flowers are gerbera daisies. So bright and cheerful. A bouquet with gerbera daisies in them will definitely make me happy. A bouquet of red gerbera daisies … gorgeous.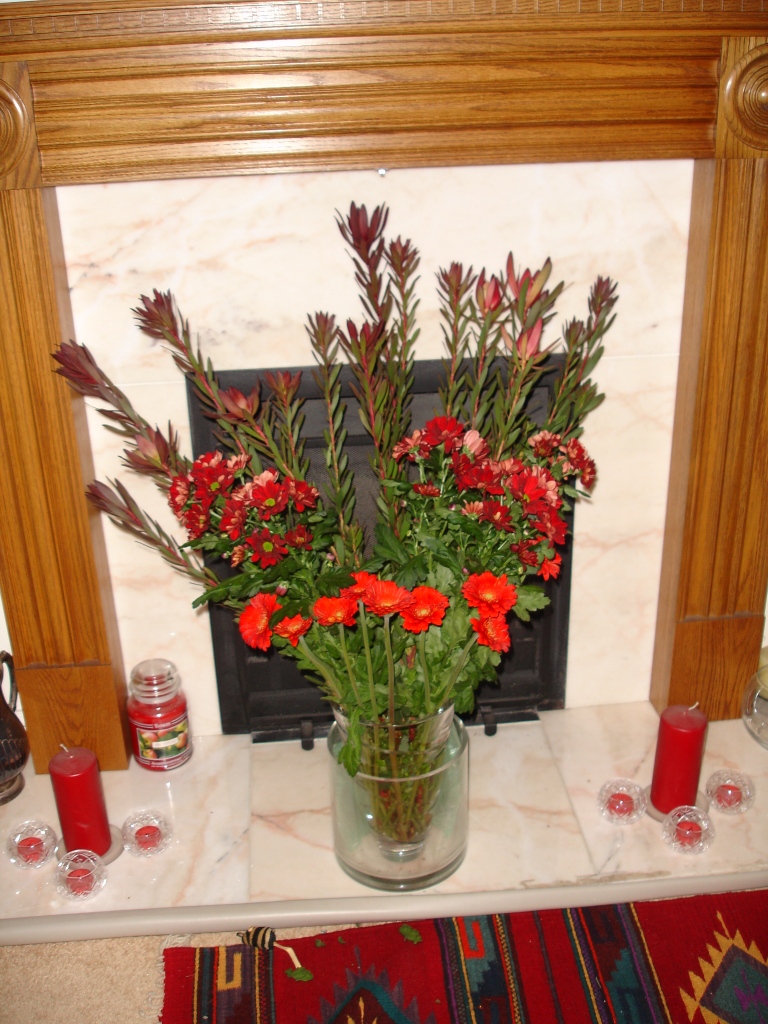 But, so is a bouquet of vibrantly coloured flowers of all sorts. Or a bunch of daffodils on a spring day. Or a handful of candy-coloured tulips. Or even roses – of different colours!
Really, it's the thought that counts. That someone has chosen some flowers for me and not just gone along with the expected red roses – that's special!
What about you? Do you celebrate Valentine's Day? What's your favourite flower? [And, by the way, if your favourite flower is a red rose, that's great too!]
To comment on Anna Sugden's blog please click here.