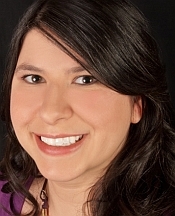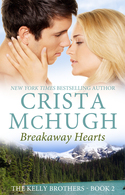 How many of you are excited for the start of the Sochi games? Yes, there's a ton of controversy around them. Russia's anti-gay laws. Putin's threat to monitor (and possibly censor) communications during the games. The constant worry of Chechen terrorist activities.
And yet, when the Olympic torch will be lit Friday night, we'll hopefully forget about all that for a few weeks. The world will come together to watch athletes prove they are "Faster. Higher. Stronger." We'll be dazzled and awed and filled with the warm glow of hope that maybe things aren't as drab and dire as we think they are.
It's no wonder that with all the excitement and the sense of community that the Olympics make a great backdrop for a good romance. Well, that and the fact that there were over 150,000 condoms distributed to athletes during the London games. Just imagine how the athletes will be staying warm during those cold Russian winter nights in Sochi. 😉
One of my favorite movies growing up was The Cutting Edge. I loved the sexual tension between Doug and Kate. I loved they were both out to redeem themselves and catch that elusive Olympic medal they both desired. I loved that they both were willing to make sacrifices not only to win, but also to show the other person how much they loved them. So, when I came up with the idea to write a story about two hockey players, I jumped at a chance to have some of the action revolve around the Olympics.
What do you love most about the Olympics? What are some of your favorite movies or books about Olympic athletes? If you could write a romance about an Olympic athlete, what event would s/he compete in?
One commenter will win a copy of BREAKAWAY HEARTS
Hockey star Ben Kelly has retreated to his mountain cabin in the ski town of Cascade, BC, to recuperate from a season-ending knee injury and contemplate his future in the NHL. He never expects to run into the one woman who got away. Nine years may have passed, but nothing has dulled the explosive chemistry between them. Now he wants more than just one night.
Hailey Eriksson had Olympic-sized dreams until an accidental pregnancy from a one-night stand halted her ambitions. Her life was shattered when her son died. Nothing will keep her from fulfilling her promise to him to make the Olympic team, especially not the charming Ben Kelly. Unfortunately, he's out of sweep her off her feet this time, and she finds him harder and harder to resist with each passionate kiss. But when he learns about the child he never knew, will their rekindled romance be on thin ice?
To comment on Crista McHugh's blog please click here.