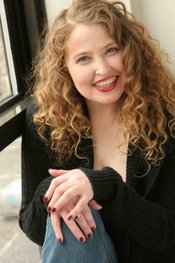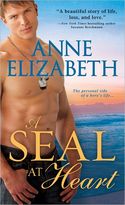 At the end of the day when you have moved mountains and conquered projects, who do you celebrate with? These may be the same people that you lean on, scream and cry with, and get a shot of confidence from. You have their back and they have yours!
As a romance writer, I believe we bring ourselves to our work and produce the best story we can write, but there are also editors, marketing people, and distributors who are part of the equation, too. Then there are the critique partners, readers, and friends. These souls lift you when your spirit is weakened or your energy is lagging, and there is the family that forms the base for your hard work and the reason for pulling yourself to the line.
When I wrote A SEAL AT HEART, I was reminded how vital having a Team is. These are the people that protect your life like it is their own, and they are hyper-conscious of your survival and ability to achieve a goal. My husband is retired from SEAL Team and he has taught me a great deal about being a Teammate, which in the Teams is considered a label of honor.
Thus, I'd like to take the time to thank the people that have made a difference. The unsung heroes in my romance corner.
Sourcebooks Editors, Deb Werksman and Leah Hultenschmidt; Sourcebooks Marketing Staff, Beth Pehike; Sourcebooks Production Editor, Skye Agnew; and the entire Sourcebooks crew and my agent, Eric Ruben.
Among the friends, I'd like to send a shout-out to Cathy Maxwell for her brilliant advice; Suzanne Brockmann who has been a trailblazer and gave me an amazing cover quote for my first novel; Renee Bernard who keeps me laughing; Christina Skye who is so creative; the terrific Kim Adams Lowe of the SOS Aloha Blog; the fabulous Sheila Clover English and the amazing COS Productions group; the outstanding Deb & Charles DeVane for their support and joy; the thoughtful Cathy Mann, CH Admirand, Tara Nina, Jan Albertie, Laurie DeSalvo aka Lia DeAngelo; the BBers; the RT BOOK REVIEWS magazine owners and staff; the operational and retired SEALS that gave advice; my incredible parents; and my dearly cherished husband.
I know this list could be longer…continuing on for pages and pages…but I wanted to highlight the Team who has made a difference in my life. Who helped me get this book to the gate and on through the publishing process. None of us moves through this world alone. So, I ask you, who is on your team and what kind of difference have they made in your life?
One commenter will win A SEAL AT HEART, just tell us about YOUR team! US / Canada only please.
To comment on Anne Elizabeth's blog please click here.