1–Homeward Bound: The Incredible Journey: Okay, this movie absolutely had to be #1. It came out when I was 11-years-old, and it still stands as my favorite animal movie ever made. As a kid, I loved the movie because I thought Chance, the naughty and juvenile American Bulldog was hilarious. As an adult, I appreciate the way the character of Chance was portrayed—as a smart, goofy, lovable guy who needed to learn how to trust, and that they chose to make Chance an American Bulldog, which put the breed in a positive light. But the real kicker in this movie is the ending, when Shadow, the elderly Golden Retriever comes up over that hill, and his human, Billy, runs to him as Shadow says, "Oh, Peter! I worried about you so!" Oh my gosh, I cry every single time. Old dogs are the best, man. They're the best.
2–All Dogs Go to Heaven: I'd just turned 8 when this movie came out in 1989, and my parents took me to the movie theater to see it for my birthday. This movie is actually pretty dark for a kid's show, though. Dead dogs, orphaned girls, murderous casino owners, and the threat of hell all rolled into 85 minutes. That said, this movie, at its core, is about second chances. The relationship between the German Shepherd known as Charlie and the orphaned Ann-Marie is wonderful, and it's a musical. The 80's was kind of the best decade.
3–Best in Show: I watched this on a whim a few years ago, but this movie actually came out in 2000. It has a fantastic cast, including Eugene Levy and Catherine O'Hara, both who currently star in one of my all-time favorite television comedies—Schitt's Creek. I also love that it's a mockumentary, because that means it borders on the ridiculous at all times. I am always in favor of any movie that features multiple dogs and their very attached, uh…unique, owners.
4–The Drop: Several years ago, I read Dennis Lehane's short story Animal Rescue, which was used as the basis for the eventual book and movie versions, titled The Drop. I loved the short story so much that I made all my intro to fiction students read it for several years. It's just so good, and I was excited when I learned about the movie, especially because Tom Hardy is simply fantastic. My favorite thing about this movie isn't really the movie at all—it's all the pictures floating around the internet of the outtakes of Tom Hardy and his adorable pit bull puppy co-star hanging out together on the set. Instant swoon.
5–The Secret Life of Pets: I took my son to see this movie when it first hit theaters. It is hilarious and heartbreaking, and the movie can sometimes be tough to take if you know the ins and outs of animal rescue. I could hardly stand it when Duke, the Newfie mix, realizes his beloved first owner has died. More than anything, though, it was great fun watching all the different animals work together to save their friends, and it's a reminder that we can find unlikely allies in unlikely places. Besides, what's better than a homicidal bunny and a hawk named Tiberius?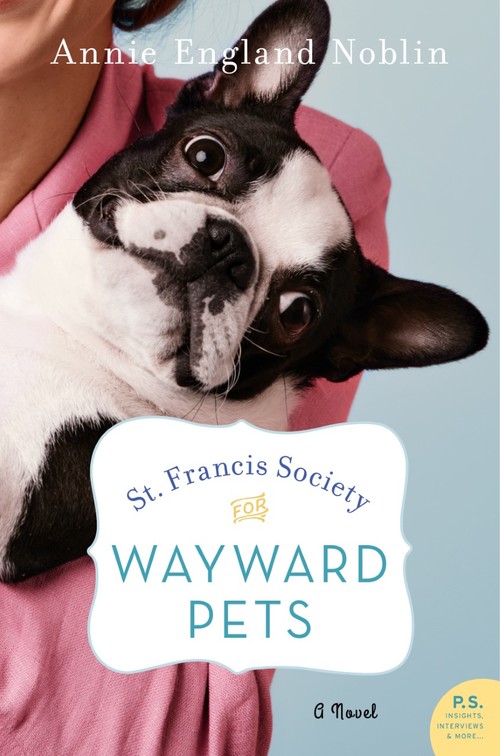 If you love Susan Mallery and Jill Shalvis, you won't want to miss this new novel of second chances, dogs, and knitting, from the author of Pupcakes and Sit! Stay! Speak!
Laid off, cheated on, mugged: what else can go wrong in Maeve Stephens' life? So when she learns her birth mother has left her a house, a vintage VW Beetle, and a marauding cat, in the small town of Timber Creek, Washington, she packs up to discover the truth about her past.
She arrives to the sight of a cheerful bulldog abandoned on her front porch, a reclusive but tempting author living next door, and a set of ready-made friends at the St. Francis Society for Wayward Pets, where women knit colorful sweaters for the dogs and cats in their care. But there's also an undercurrent of something that doesn't sit right with Maeve. What's the secret (besides her!) that her mother had hidden?
If Maeve is going to make Timber Creek her home, she must figure out where she fits in and unravel the truth about her past. But is she ready to be adopted again—this time, by an entire town…?
Women's Fiction | Fiction [William Morrow Paperbacks, On Sale: January 14, 2020, Paperback, ISBN: 9780062748317 / ]
Annie England Noblin lives with her son, husband, and three dogs in the Missouri Ozarks. She graduated with an M.A. in creative writing from Missouri State University and currently teaches English and communications for Arkansas State University in Mountain Home, Arkansas. She spends her free time playing make-believe, feeding stray cats, and working with animal shelters across the country to save homeless dogs.