1–What's the name of your latest release?
My new release is called HEADLINERS, and it's the fifth book in my London Celebrities series.
2–What is it about?
Rival TV presenters Sabrina Carlton and Nick Davenport have been trading barbs on their respective shows for years, but the competition between them soured into full antipathy after Nick broke Sabrina's family scandal on his show. With both their careers potentially on the rocks, their only chance to salvage their jobs is to (reluctantly) agree to co-host the network's struggling live morning show. They have a limited deadline to lift the ratings, but have to contend with an unknown person on set who's determined to see them fail. In order to make things work, they're going to have to put the past behind them and pull together as a team. But when it becomes clear that the chemistry between them is not solely antagonistic, the road to true love is as rocky as the path to higher ratings.
3–What word best describes your heroine?
Determined. Sabrina has a strong work ethic and she's determined to make the best of things, and to not let her personal problems with Nick jeopardise her career any further. She's also very protective, and determined to keep her loved ones safe and happy.
4–What makes your hero irresistible?
Nick is highly ambitious (and even his mother isn't afraid to say he can be a little vain), but he's just fundamentally a kind person. Like Sabrina, he's very protective of the people he loves, and it's instinctive for him to look after them and care for them; he wouldn't think twice about it.
5–Who are the people your main characters turn to when they need help?
Nick is very close to his family, particularly his mother, and he has a strong friendship with his ex-wife and her new husband; and Sabrina is very close to her sister Freddy (the heroine from the previous book, THE AUSTEN PLAYBOOK) and her two best friends. But really, from the moment they decide to set their differences aside, Sabrina and Nick form a pretty rock-solid bond. When either of them is hurting or stressed, it becomes complete instinct to go to the other.
6–What do you love about the setting of your book?
The book is primarily set in London, one of my favourite cities, during the winter holiday season — and London in December, aglow with lights, is a beautiful sight. Sabrina and Nick also visit York and the countryside, and HEADLINERS is a bit of a love letter to places I adore.
7–Are you a plotter (follow an outline) or a pantster (write by the seat of your pants)?
Primarily a pantser. I need to have a broad outline before I start, but once I get going, one thing leads to another, and I doubt I could ever plot a whole book before I started writing.
8–What is an ideal writing day for you?
Because of health issues, I need to write lying down, so I usually write on the bed or the couch, propped up on pillows, with snacks close by, and preferably re-runs of a comfort-watch TV show playing in the background.
9–Do you listen to music while you write, need total silence, or do you have the TV on?
I have the TV on. Once I get deep into the writing, I don't really pay much attention to it, but I do usually need to have some noise. I will sometimes listen to music instead.
10–How do you approach research?
I'm the daughter of a librarian and an academic, and spent years doing post-graduate study and then working in arts research, so I feel like I've spent the majority of my life researching! 🙂 And I really enjoy it. I'll usually try to do any major research before I start writing the book, but will still need to constantly fact-check small things on a page-by-page basis.
11–What is your publishing journey story?
I've written short stories and poetry since I was little, and then got into fanfiction in my teens, but my ultimate goal was always to try to publish a book. It took a long time to really get the nerve and push myself to finish a full novel, though, and I found Harlequin's "So You Think You Can Write" competition great motivation in that respect. I ended up self-publishing that first novel I wrote, and then I got an idea for a romance set on the West End in London, a fake relationship story, which became my first published book with Carina Press, ACT LIKE IT.
12–Do you have critique partners/writing groups you want to give a shout-out to?
I don't have a critique partner, but I do want to say a huge thank you to my whole circle of author friends online, who keep me going with constant support and advice.
13–What're the most frustrating things about being an author?
I think probably, when you're obviously dependent on your own creative output, it can be extremely frustrating when you feel blocked, or lacking in confidence, or too affected by outside circumstances. It can also feel quite isolated sometimes, for a lot of people. And everything can change quite quickly, so you need to have a fairly flexible attitude.
14–What's your favorite scent?
Peaches, roses, cut grass, sexy cologne, the moments after rain, and pizza cooking in the oven.
15–What movie will you watch no matter what if it's on TV?
Pride and Prejudice.
16–Do you like breakfast, lunch, or dinner best?
Dinner. (And dessert.) (And midnight snacks.)
17–What's one thing you wish you knew more about?
Gardening.
18–What's the silliest thing you've recently done?
Quite a few recently, but we'll go with baking a two-tier birthday cake for somebody and then realising that their birthday is next month.
19–What can readers expect from you next?
I'm currently working on the first book in a new series, The Palace Insiders, that will feature characters whose jobs connect in some way with the royals. First up is an opposites-attract romance between the quirky star of a popular TV baking show and a buttoned-up, icy pastry chef, as they compete to bake the cake for the upcoming royal wedding. (Hopefully, they, at least, will get the date right.)
20–How can readers reach you?
I can most easily be found on Twitter (@_LucyParker) or Instagram (@LucyParkerAuthor), or through the contact page on my website, www.lucyparkerfiction.com.
London Celebrities Book 5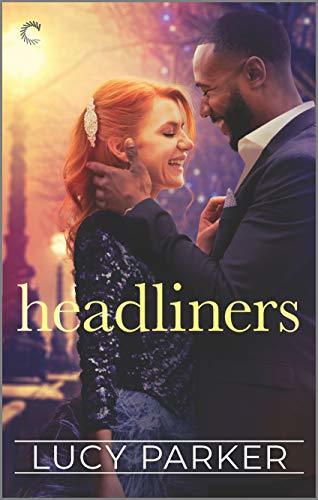 Sparks fly when two feuding TV presenters are thrown together to host a live morning show in Lucy Parker's latest enemies-to-lovers contemporary romance.
He might be the sexiest man in London, according to his fan site (which he definitely writes himself), but he's also the most arrogant man she's ever met.
She might have the longest legs he's ever seen, but she also has the sharpest tongue.
For years, rival TV presenters Sabrina Carlton and Nick Davenport have traded barbs on their respective shows. The public can't get enough of their feud, but after Nick airs Sabrina's family scandals to all of Britain, the gloves are off. They can barely be in the same room together–but these longtime enemies are about to become the unlikeliest of cohosts.
With their reputations on the rocks, Sabrina and Nick have one last chance to save their careers. If they can resurrect a sinking morning show, they'll still have a future in television. But with ratings at an all-time low and a Christmas Eve deadline to win back the nation's favor, the clock is ticking–and someone on their staff doesn't want them to succeed.
Small mishaps on set start adding up, and Sabrina and Nick find themselves–quelle horreur–working together to hunt down the saboteur. . . and discovering they might have more in common than they thought. When a fiery encounter is caught on camera, the public is convinced that the reluctant cohosts are secretly lusting after one another.
The public might not be wrong.
Their chemistry has always been explosive, but with hate turning to love, the stakes are rising and everything is on the line. Neither is sure if they can trust these new feelings. . . or if they'll still have a job in the New Year.
Romance Contemporary [Carina Press, On Sale: January 20, 2020, e-Book, ISBN: 9781335215994 / eISBN: 9781335215994]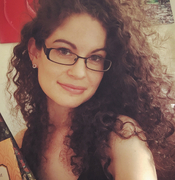 Lucy Parker lives in the gorgeous Central Otago region of New Zealand, where she feels lucky every day to look out at mountains, lakes, and vineyards. She has a degree in Art History, loves museums and art galleries, and doodles unrecognizable flowers when she has writer's block.
When she's not writing, working or sleeping, she happily tackles the towering pile of to-be-read books that never gets any smaller. Thankfully, there's always another story waiting.
Her interest in romantic fiction began with a pre-teen viewing of Jane Austen's Pride and Prejudice (Firth-style), which prompted her to read the book as well. A family friend introduced her to Georgette Heyer, and the rest was history.