On March 25th this year, I was running around looking for my wallet and keys so I could leave the house for a routine doctor's appointment. When the phone rang, I snatched up the receiver and muttered a distracted "hello" as I tried to close the zipper on my purse. On the other end was Romance Writers of America board member Priscilla Oliveras. She quickly had all of my attention when she asked me if I was sitting down and then told me my debut novel, VIKING WARRIOR RISING, was a RITA® finalist in both the Best Paranormal Romance and Best First Book categories. I don't remember what else Priscilla told me as I blabbered and cried in response. I was so loud, my husband and the dog rushed into the kitchen to see what had happened.
On the drive to the doctor's office, I called my agent and my editor to give them the good news, which led to more happy tears. And when I rushed into the medical clinic, I told the receptionist and all the people in the waiting room. They had no clue what I was talking about, but nodded and smiled. Maybe they just wanted to placate the crazy woman who couldn't shut up and had mascara trailing down her cheeks. I have no recollection of the actual appointment past my doctor past asking "How are you today?" and getting an earful back of what a fantastic morning it was. (Later on she sent me an email that started, "You seemed a little pre-occupied, so I thought I'd send you a summary of what we talked about.")
Once I was back home, I got online and found out several friends were RITA and Golden Heart finalists. Whatever writing I had planned that day was put aside as I joined the romance community on social media to celebrate all the finalists. It was an incredibly joyous, but also a very emotional day. The honor was so unexpected. VIKING WARRIOR RISING was the third novel I had finished. I pitched and queried the novel for almost two years and received 47 rejections before it was published. At the time, the industry wasn't sure the paranormal trend would continue. It seemed nobody wanted to take a chance on a debut author in the genre. I had almost given up on writing when I got an email from Cat Clyne at Sourcebooks. She had found the manuscript in the slush pile and sent me a very encouraging outline of the problem areas of my novel and invited me to rewrite the manuscript and resubmit, which I of course did. I was overjoyed when the contract offer came, but could never have imagined that the novel would end up rubbing covers—so to speak—with works written by such amazing paranormal authors as Thea Harrison, Angela Quarles, Sharon Ashwood, M.J. Scott, Kristen Callihan, and Nora Roberts. The Nora Roberts!
Even later in the weekend, as hubby and I celebrated with an extravagant brunch where the unlimited mimosas were almost as impressive as the chocolate fountain dessert, the whole thing still didn't feel real. It wasn't until the calendar crept closer to the month of July and I still hadn't purchased a dress for the ceremony that it dawned on me that this was really happening. At the Romance Writers of America (RWA) conference, my badge sported two silver mini-RITA-statue pins and a green ribbon that declared my status as a finalist. The whole conference experience was like one long ball where I got to be Cinderella. Friends, acquaintances, and people I'd never met before made a point of congratulating me. Sourcebooks had sent a ton of copies of my novel to be included in the swag room. During the RITA and Golden Heart finalists reception, famous authors I fangirl over big-time hugged and congratulated all of the nominees. And I got to hang out with fellow Sourcebooks nominees Shana Galen, M.L. Buckman, and Theresa Romain.
The experience confirmed what I already had learned about how RWA supports and encourage on a level I have never experienced before. An example of that was how quickly the "newbie nominees" bonded. I already knew my fellow Best First Book finalists Marnee Blake, Pintip Dun, Kristi Ann Hunter—we were all 2014 Golden Heart finalists together—and Leslie Jones and I have the same agent. Marnee created an online discussion group for our category as soon as the nominations were announced and I quickly got to know Sara Richardson, Elizabeth Harmon, and Scarlett Cole. By the time the conference rolled around, we'd already done cross promotion events together and when we gathered for a breakfast in San Diego it was as if meeting old friends.
At the ceremony, my stomach was fluttering with nerves as I sat between my agent and my editor at a large table filled with other Sourcebooks nominees and editors. The short twinges of disappointment I felt over not winning in either category were quickly overshadowed by the joy filling my heart when hearing friends' names called. And afterward I joined in the celebrations taking place all over the hotel and online. Even though the award show was over, the romance community—writers, bloggers, readers, publishing professionals—were not done celebrating our love of this amazing genre where happily ever after—such as an unknown writer discovered in the slush pile ending up with a double RITA nomination—really do happen.
GIVEAWAY
What would be your reaction to getting great news? Or just congratulate Asa Maria for her fabulous win and you could be one of the FIVED to get a copy of VIKING WARRIOR RISING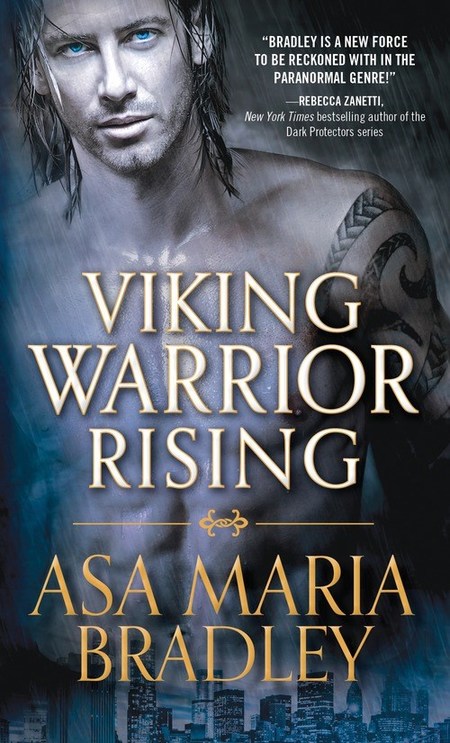 Immortal Vikings are among us
Leif Skarsganger and his elite band of immortal warriors have been charged to protect humanity from the evil Norse god Loki.
Under attack from Loki's minions, Leif is shocked to encounter a dark-haired beauty who fights like a warrior herself. Wounded and feverish, the Viking kisses her, inadvertently triggering an ancient Norse bond. But when Naya Brisbane breaks away and disappears before the bond is completed, Leif's warrior spirit goes berserk. If Leif doesn't find her fast, he's going to lose himself to permanent battle fury.
But Naya doesn't want to be found…and he'll do anything to find her. Because they're both running out of time.
Romance Paranormal [Sourcebooks Casablanca, On Sale: November 3, 2015, Paperback / e-Book, ISBN: 9781492618843 / eISBN: 9781492618850]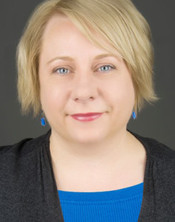 Asa Maria Bradley grew up in Sweden surrounded by archaeology and history steeped in Norse mythology, which inspired the immortal Vikings and Valkyries in her paranormal romances. She also writes romantic suspense and currently resides on a lake deep in the pine forests of the Pacific Northwest with a British husband and a rescue dog of indeterminate breed.
Asa graduated from the Inland Northwest Center for Writers MFA program at Eastern Washington University with an MFA in creative writing and also holds a Master of Science in Medical Physics from University of Colorado.