One of the main plot concepts in my small town romance novel FINDING HIM AGAIN revolves around an adopted dog who helps serve as the catalyst that finally ties the hero and heroine's lives fully together.
FINDING HIM AGAIN centers on RaeAnne, a single mother who returns to her small, rural farming hometown after the unexpected passing of her own mother and who brings her young daughter with her when she returns. In her hometown, RaeAnne ends up having the one romance she always regretted not pursuing. It turns out to be more than a fling and grows into something strong and everlasting.
When RaeAnne arrives home, much to her surprise, she finds that her father has adopted a dog named Blue from an animal shelter. RaeAnne questions her father's decision to have gotten the dog so soon after her mother's death but eventually Blue ends up winning over even the reluctant RaeAnne. In fact, possibly more than anyone in the story, she wants Blue to stay in their lives.
Blue is based on an actual adopted dog, my own, who I can say, has definitely won me over. Both dogs, fictional, and real, are hound mixes who were adopted from animal shelters. My own dog is an interesting mix of Pharaoh hound and miniature poodle. RaeAnne's family never quite find out exactly what mix the dog Blue is. They just know that he's some type of hound mix.
FINDING HIM AGAIN features a sexy "everyman" hero and a feisty independent heroine who puts her daughter first in her life. King fits beautifully into RaeAnne's family but not everyone welcomes him with open arms, and he realizes that in order to be with RaeAnne, he also has to gain the trust of her unenthusiastic daughter, Maddie.
Because of her upbringing, Maddie is distrustful of any new man in her mother's life, and by proxy her own life. But because of an unexpected and testing event, Blue is the one thing that finally brings together and bonds King with Maddie, and finally completes RaeAnne and King as a couple, and RaeAnne, King, and Maddie as a family.
It is said that one of the true guarantees in life is a dog's love. In addition to helping Maddie and King bond, Blue helps Maddie through a very traumatic experience and serves as a therapy tool. I know firsthand that my dog, who had a rough start to life herself, has helped me through some of the worst days of my life in the past years.
She's been there for some of the better times, too. One of the ways I remember plot ideas for novels is by jotting them down in this old tiny notebook I've had since forever. The trouble is, I'm always misplacing the notebook. My dog and her terrific sense of smell are always finding it for me. She just knows when I'm looking for it and "points" it out to me.
One of my hopes for my novel is that it might encourage others to give an adopted dog a chance. Blue changed RaeAnne, her daughter's, and King's lives for the better. Just like my dog changed my life. And for all of you feline lovers out there, my next book features a cat.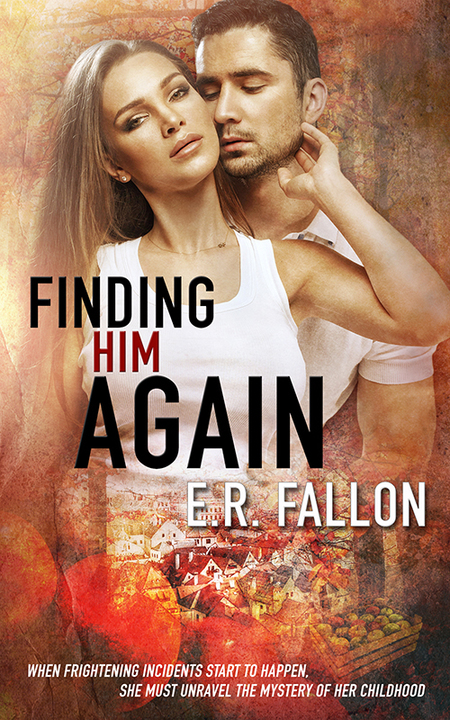 She came home to find the one romance she always regretted not having
Years ago, RaeAnne and King were united by a traumatic experience in their youth. RaeAnne is now grown and has a troubled young daughter. When RaeAnne's mother is killed in an accident, she returns to her rural hometown and is given a second chance to find love.
But RaeAnne discovers she is unwelcome by some in the town. When frightening incidents begin to happen to RaeAnne and her family, King steps back into her life. The quiet and sweet boy next door has grown up to be a capable and handsome man, who makes it his new mission in life to protect stubborn and independent RaeAnne, despite her resistance to accepting help.
As they fight obstacles along the way, can she learn to trust again and accept love, or will they only be friends who share a very big secret?
Romance Contemporary [Totally Bound Publishing, On Sale: August 23, 2016, e-Book, / eISBN: 9781786510761]