WRITES: I write sexy contemporary romances set in exotic locations filled with unbridled attraction, hard choices, family feuds and sweet sips of wine. My heroines are all smart, passionate, career-driven women and my heroes are all successful playboys who can't get enough. Its a sensory experience that will take you around the world.
My up coming release is A TASTE OF PLEASURE (July 1st), an escape to Milan, Italy about a strong-willed Chef who is more comfortable behind the scenes, and the confidant restauranteur that coaxes her out of the kitchen, and into his arms.
ABOUT AUTHOR: City girl seeks voracious reader ready to dive into culinary experiences, cultivate expensive tastes and travel to places of extreme beauty, all in the name if love. When author is in between such adventures, she can be found sipping red wine, telling compelling stories and pounding the pavement in her hometown of New York City.
WHAT I'M LOOKING FOR IN MY IDEAL READER MATCH:
Loves to be wined and dined, and is open to indulging in more than one dessert.
Understands that business must always come before pleasure, and to never indulge in one without the other.
Knows the importance of sexual tension as the key to the making love until dawn.
Can't help but fall in love with broken bad boys who have a heart of gold.
Must be willing to indulge in public displays of affection during romantic walks under the stars, over culinary masterpieces at a restaurant or in a crowded art museum.
WHAT TO EXPECT IF COMPATIBLE:
Heart wrenching moments
Full belly laughs
An overwhelming sense of self-love and acceptance
A whirlwind romance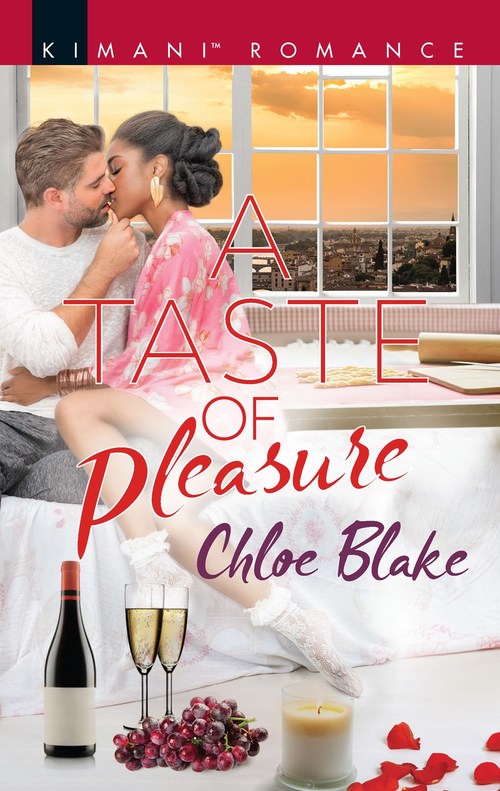 A Recipe for Love
Deliciously Dechamps
Italy is the perfect place for new career beginnings—at least that's what chef Danica Nillson hopes. But one look at sexy single dad Antonio Dante Lorenzetti, and her plan to keep romance out of her kitchen goes up in flames. The millionaire restaurateur wants stability. Not unbridled passion that makes him lose his senses. Is this beautiful, talented and headstrong chef the one he's been waiting for?
Romance Contemporary | Multicultural African-American [Kimani Romance, On Sale: June 19, 2018, Mass Market Paperback / e-Book, ISBN: 9781335216779 / eISBN: 9781488081781]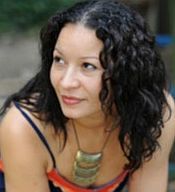 Chloe Blake can be found dreaming up stories while she is traveling the world, or just sitting on her couch in Brooklyn, NY. When she is not writing sexy novels, she is at the newest wine bar, taking random online classes, binge watching Netflix, or searching for her next adventure. Chloe has published two erotic novels under the pseudonym Chloe Blaque. Readers can find out more about Chloe and her books from her website.
Giveaway: $10 Amazon gift card