You have been a full time writer for several years. What's the best and worst parts of your job?
The best part is when my characters talk to me and give me direction or little bits of their past to work into the story. The worst part is when they stop talking to me. I have a plaque in my office that says, "I know the voices aren't real but they have the best ideas." Disclaimer here: When I'm writing their stories, they are very real to me.
Do you have any habits or rituals that get you in the right mindset to write?
Just to sit down in my office chair and get started. I can write in a hotel or in another place in the house, but I like my own chair in my own office much better.
If you had to choose one career highlight what would it be? What are some of your goals for the future?
There are several career highlights…winning awards, getting new contracts, receiving notes from fans telling me how much they love my books or better yet, from a fan whose life has been changed for the better by something I wrote. I had three goals when I started on this career. 1) To have a million books published on one title. 2) To win a RITA. 3) To have 100 books published. Still working on those goals.
You write beautiful romance stories, but you don't just focus on the hero and heroine's relationship. You look at your character's complete lives which includes their family and community. Why do you think these additional topics are so popular with readers?
Thank you for that lovely compliment. Readers love to escape into another world, and that includes more than just a man and woman overcoming obstacles and falling in love. They want to know who their granny is, what happened to Great Aunt Mabel. When you live in a small town, everyone knows everyone. I think that appeals to a reader.
Your stories often take place in the south–often Texas. What draws you to this setting?
It's my birth state. I was born in northeast Texas. Mama brought us over the Red River to raise us in southern Oklahoma but my heart and soul are at home in Texas. It's not difficult to write about a place that you love.
And finally, what can you tell readers about your newest release SMALL TOWN RUMORS?
Ever wonder what happened to the most popular, richest girl in your high school class? Jennie Sue was that girl, not out of choice, but more for her mother, who expected it from her. Now she's back home—practically penniless. This is her story and the way the town accepts her as the woman she is now, rather than the one they thought she should be.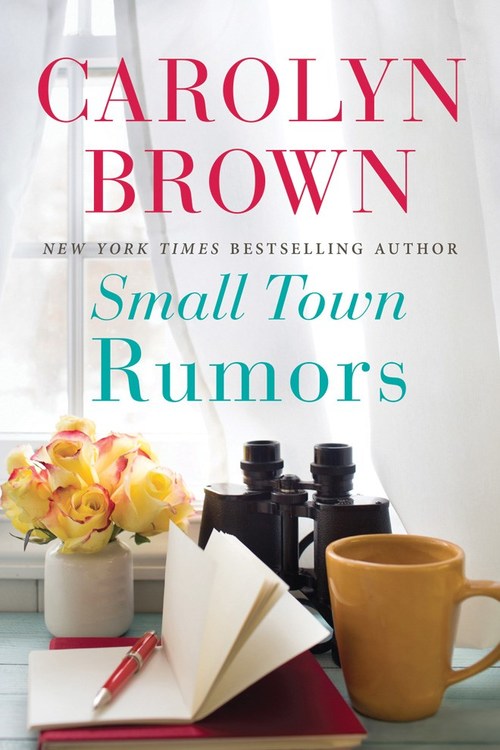 From New York Times bestselling author Carolyn Brown comes a funny heartache of a novel about overcoming the past, confronting the future, and defying all expectations.
Everyone is talking about Jennie Sue Baker and the mess she made of her life in New York. The former high school queen bee—and wealthy darling of Bloom, Texas—has returned home after all these years, riding on a common bus and bearing two bounced alimony checks. In a town that thrives on gossip, Jennie's fall from grace has shamed her mother, set the town buzzing, and caused old, jealous enemies to whisper in delight. They say she's taken a job as a housekeeper, gotten a garage apartment, and might be crushing on Rick Lawson, a simple farmer with modest dreams.
As romance starts to bud, Jennie relishes what it means to follow her heart, find real new friends, and finally be herself—regardless of all the lying town chatter. But fate has another twist in store. Rumor has it that Jennie now stands to lose what matters most…unless she can convince Rick of one true thing—and that's love.
Romance Contemporary | Women's Fiction Contemporary [Montlake Romance, On Sale: July 3, 2018, Trade Size / e-Book, ISBN: 9781503902350 / ]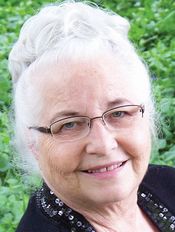 Carolyn Brown is a New York Times, USA Today, Publishers Weekly, and Wall Street Journal bestselling author and a RITA finalist with more than ninety published books, which include women's fiction and historical, contemporary, and cowboys-and-country-music romance. She and her husband live in the small town of Davis, Oklahoma—where everyone knows everyone else and knows what they're doing and when—and they read the local newspaper on Wednesday to see who got caught. They have three grown children and enough grandchildren to keep them young.