Writes:
I write Celtic fantasy romance, contemporary romance and romantic comedy. WHAT YOU DO TO ME, out November 1, 2016 is a flirty, fun, humorous contemporary romance/romantic comedy.
About:
I live in Minnesota, where the winters are long, brutally cold and dark—the perfect environment for writing if one does not enjoy outdoor winter sports. I transitioned from a twenty-year teaching career into full time writing in October, 2015, and now I get to make stuff up all day long. I love my job!
What I'm looking for in my ideal reader match:
My ideal reader will enjoy more than one genre written by the same author
My ideal reader will have a great sense of humor.
My ideal reader loves to read books that make them tear up as well as laugh.
My ideal reader is a happily-ever-after junkie.
My ideal reader is a "glass half full" kind of person.
My ideal reader doesn't mind missing sleep when swept away by a good story.
My ideal reader loves heartwarming, tug-at-your-heartstrings books.
What to expect if we're compatible:
My readers can expect to experience a wide range of emotions while reading my books.
My readers can expect to feel satisfied and happy when they finish reading my books.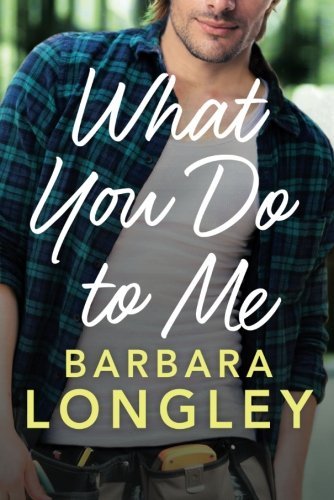 Whether it's repairing a home or taking care of clients' other needs, Twin Cities handyman Sam Haney is in demand from his mostly female clientele. Despite Sam's lothario reputation, love isn't part of his portfolio. He's built a lot of walls in his time, but the one that's surrounded his heart ever since the death of his parents is his most solid yet.
Haley Cooper has had enough heartache for a lifetime. Her high school sweetheart up and moved to Indonesia—alone—just two weeks before their wedding. Her mother thinks it's time for Haley to move on and contracts Sam to work on Haley's wreck of a house—and anything else, if he's got the notion.
Sparks fly and passion ignites. But Haley isn't into Sam's love-'em-and-leave-'em act. She wants something more. Fixing a house is one thing, but for this handyman, building a relationship will need a whole different set of skills.
Romance Contemporary [Montlake Romance, On Sale: November 1, 2016, Paperback / Kindle, ISBN: 9781503939233 / ]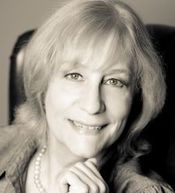 Award-winning author Barbara Longley moved frequently throughout her childhood, but she quickly learned to entertain herself with stories. As an adult, she's lived in a commune in the Appalachians, taught on a Native American reservation, and traveled extensively from coast to coast. After her children were born, she decided to make the state of Minnesota her permanent home. Barbara holds a master's degree in special education and taught for many years. Today she devotes herself to writing contemporary, mythical, and paranormal stories. Her titles include Heart of the Druid Laird, the Love from the Heartland series (Far from Perfect, The Difference a Day Makes, A Change of Heart, and The Twisted Road to You), and the Novels of Loch Moigh (True to the Highlander, The Highlander's Bargain, The Highlander's Folly, and The Highlander's Vow).