From Chapter 6 of THE DIABOLICAL BONES
Anne
Anne felt no small amount of apprehension as she followed the rest of the party, led by Liston Bradshaw, into the oldest and, until recently, locked- away part of Top Withens Hall.
It was the dense and sorrowful atmosphere that weighed the heaviest on her slender shoulders, for there were ghosts in every corner–of the spectral sort that Mr. Dickens liked to write about, but rather the remnants of memories that told of a distant, happier life. A group portrait of Clifton, his wife, and Liston, even from beneath the veil of cobwebs and dust shrouding it, showed a close family full of pride in and warmth for one another. On a windowsill a vase was placed, surrounded by scattered desiccated petals; a shawl was draped over the end of the bannister as if it had been left there only a few moments before, its owner expecting to return to gather it up at any moment.
It seemed to Anne that the moment Mary had died thirteen years ago, Clifton Bradshaw had locked away every trace of the cordial family life that had lived there and buried it along with his wife.
How sad it was, Anne thought, especially for Liston, who would have been aged only twelve when his mother passed away, on the brink of manhood, but still young enough to need his mama. Anne barely remembered her own mother, but at least their papa never sought to erase her memory, or how much they had all loved her and longed for her. In this way, at least, Maria Bronte was present every single day.
Liston halted rather abruptly ahead, his hand on the latch of the chamber, head bowed. Even under the blanket that he wore as a makeshift shawl, Anne could see that he was trembling.
"Shall we go in, my friend?" Branwell asked gently after a moment, placing his hand on Liston's shoulder. "For if it must be done, 'twere well it were done quickly."
Liston took his hand from the latch and stepped back, turning his face away from the room beyond.
"I cannot." He shook his head. "I cannot go in and face it again."
"You need not," Branwell assured him.
"This was my ma's chamber," he told them. "Even to look upon the closed door is to remember the worst hour of my life, never mind the terrible discovery that lies behind it. It is difficult to find the will to open it once more."
"I understand, Liston," Anne said sombrely. "Yet we must make ourselves unafraid. We have come on behalf of that poor lost soul, and on behalf of our father, the Reverend Patrick Brontë, and under the protection of our Christian faith. We are armoured with all the courage we need."
Nodding, Liston opened the door and stood aside.
First Branwell, then Emily and Charlotte entered the room. As she was about to go in, Anne heard something like a gasp, something like a sob, come from one of her sisters, and she stopped at the threshold, looking up at Liston, caught in a moment of uncertainty. Liston offered her his hand, but Anne shook her head.
"This is a task I am equal to," she asserted, more to herself than to Liston, and went in. Behind her she felt Liston follow, though he stayed by the door.
Snow gusted in through the broken pane of the mullioned window. It was so cold it felt as if they were standing out on the hillside, and quite a drift had formed on the rotting floorboards. The sisters reached for one another's hands as Liston drew ragged but heavy curtains over the gaping glass and, once the howling draught was muted, lit some candles, though they threatened to gutter and blink out at any moment. Only when each of them was assembled around a small table did Liston remove a sheet that had been kept in place with loose stones. In silence and shock, they observed the remains.
Anne was unprepared for the swell of grief that rose within her, for she had not anticipated the skeleton to be so small in stature. She had not been prepared to see the bones of a child of perhaps ten years.
Her voice wavering a little, she began to say the Lord's Prayer. As her resolve strengthened, her siblings fell in with her, and between them they created a fortress and built it over this child, and she knew somehow, without having to ask, that each of them, with every word they recited, resolved to do right by this lost soul, no matter what it cost them.
Eventually their prayers fell silent, and Anne straightened her shoulders. There was no time for more tears now.
"Liston, do you have something other than that dirty cloth–perhaps a blanket, something kind–in which we can wrap the child?"
Liston pulled the blanket from his shoulders and offered it to Anne, who laid it over the body before beginning to tuck the cover around the bones, creating a kind of swaddling.
"There, there, little one," she cooed softly as with great tenderness she worked. "You need feel no more fear. We are taking you out of this place, and soon you will be home and in the arms of God, where you will find eternal peace and never-ending love."
(C) Bella Ellis, Berkley/Penguin Random House, 2022. Reprinted with permission from the publisher.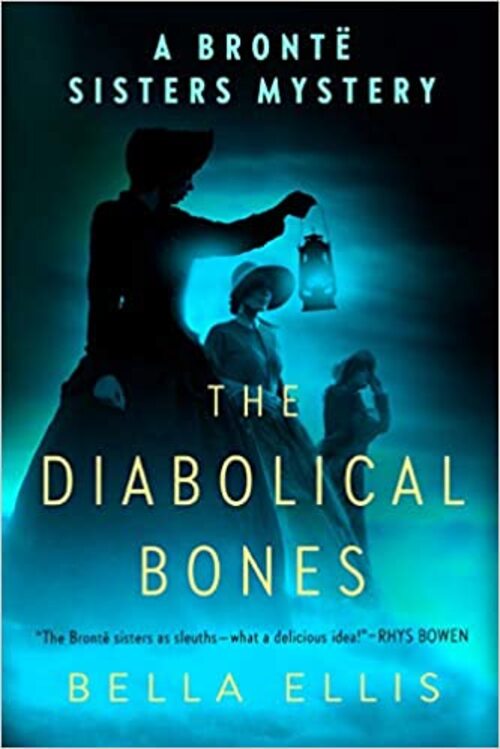 "Move over, Jane Austen, for the latest literary ladies who snoop in this… lively series debut."—Kirkus Reviews on The Vanished Bride
Haworth Parsonage, February 1846: The Brontë sisters— Anne, Emily, and Charlotte—are busy with their literary pursuits. As they query publishers for their poetry, each sister hopes to write a full-length novel that will thrill the reading public. They're also hoping for a new case for their fledgling detecting enterprise, Bell Brothers and Company solicitors. On a bitterly cold February evening, their housekeeper Tabby tells them of a grim discovery at Scar Top House, an old farmhouse belonging to the Bradshaw family. A set of bones has been found bricked up in a chimney breast inside the ancient home.
Tabby says it's bad doings, and dark omens for all of them. The rattled housekeeper gives them a warning, telling the sisters of a chilling rumour attached to the family. The villagers believe that, on the verge of bankruptcy, Clifton Bradshaw sold his soul to the devil in return for great riches. Does this have anything to do with the bones found in the Bradshaw house? The sisters are intrigued by the story and feel compelled to investigate. But Anne, Emily, and Charlotte soon learn that true evil has set a murderous trap and they've been lured right into it…
Non-Fiction Biography | Historical [Berkley, On Sale: February 16, 2021, Trade Size, ISBN: 9780593099155 / eISBN: 9780593099155]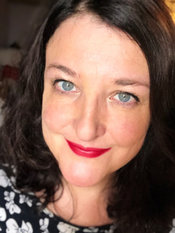 Bella Ellis is the Brontë-esque pseudonym of Rowan Coleman, an acclaimed author of numerous novels for adults and children. She first visited the former home of the Brontë sisters when she was ten years old. From the moment she stepped over the threshold she was hooked, and embarked on a lifelong love affair with Charlotte, Emily, and Anne; their life; their literature; and their remarkable legacy.