On a balmy afternoon in early September, Roman Marek stood on the sidewalk at the corner of Car­mel Street and Pacific Lane in Valentine Bay, Or­egon. His hands in his pockets, he scowled at the excess of arches and scrollwork adorning the fa­cade of the building directly in front of him.
The Valentine Bay Theatre was nothing short of a nightmare–at least, to Roman it was. He'd made his fortune in Las Vegas real estate and he had a definite preference for efficient, light-filled, modern spaces. The last thing he would ever in­vest in was a run-down, century-old theater in the Venetian Gothic style.
But invest in it he had–in fact, he'd bought the damn thing outright. His mother had insisted. And Roman Marek would do just about anything for his mother. He loved her and he owed her.
As for her ridiculous fondness for the old the­ater, when Roman was a kid, his mom used to bring him here to watch second-run movies and at­tend community events. She looked back on those days through rose-colored glasses. And that was why, a few weeks ago, when Sasha learned that the elderly owner had died and the heirs wanted to get rid of it, she had demanded that Roman buy the place.
Buy it, he had. And now he needed to decide what the hell to do with it.
To him, a wrecking ball seemed the most effec­tive solution to the problem–just knock it down and build something better. But demolition wasn't going to fly with his mother. To keep Sasha happy, the building would need to remain standing and to retain at least a semblance of its original design.
As Roman glared at his recent acquisition and continued to consider his limited options, a skinny guy in khakis and a plaid shirt strode past the ticket booth and went inside.
With a shrug, Roman followed. Might as well have a good look around, get a better idea of what he was up against.
He entered a lobby that was pretty much as ex­pected, with an aged maroon-and-black carpet in a dizzying pattern of interconnected medallions. There were lots of arches, fussy plaster moldings and several Tuscan pillars marching relentlessly toward the back wall. Curving stairs topped with fussy ironwork led up to the balcony.
The good news? Though the air smelled kind of stale, he detected no odor of mold or mildew. He might get lucky and not have to call in a mold abatement crew.
Roman found his way into the backstage area and saw that there was some kind of planning meeting happening out on the stage itself. There were a couple of hot blondes and a few long-winded middle-aged people, all of them sitting in a circle in folding chairs. He eavesdropped without shame as they droned on about a Festival of Fall Revue, a haunted house and a Christmas show–community events, complete money wasters, as far as Roman was concerned. Unfortunately, the former owner had signed on for them and it was part of the deal that Roman would honor those commitments.
Thus, the upcoming events were money wasters Roman could do nothing about. It would be the first of the year before he could get going on his plans to make something useful of this musty pile of concrete and stone.
He stood in the shadows behind a narrow black velour drape, watching the meeting, unnoticed, for several minutes–and not because he was inter­ested in community events.
One of the hot blondes had caught his eye. She wore green shorts and a white shirt and had a pretty face–a gentle oval with wide-set eyes, a small chin and a delicately shaped, shell-pink mouth. The other hot blonde was pretty, too, her face more angular, her pale hair even longer. He would guess that the two of them were sisters, pos­sibly fraternal twins. But he liked the one in the green shorts the best.
As if it mattered in the least.
Shaking off the weird spell the pretty blonde had cast on him, Roman turned away and contin­ued his self-guided tour of the property. Come the new year, when he could finally boot the theater people and community boosters out, he wanted to know where he was going with the building, to have everything in order to start ripping out walls.
The more he looked around, the better he felt about the situation. It could have been so much worse. The place needed a boatload of work, but it wasn't a bad space. And it was big. He explored the warren of rooms backstage and the large stor­age and docking area at the rear of the building.
The property could be a killer boutique hotel. Valentine Bay had a burgeoning tourist trade. When the transformation was complete, Roman would have the out-of-towners lining up for a chance to stay here. Already, he was envisioning the extensive remodel that would keep a sense of the old theater and yet be streamlined, modern and welcoming to hotel guests.
By the time he returned to the backstage area, only one hot blonde remained–the one he liked, in the green shorts. Everyone else had cleared out. She was busy on a tablet. Her thick, straight plat­inum hair fell forward to mask her face as she bent over the tablet on her lap, typing out notes or maybe an email.
He hesitated offstage again, watching her, smil­ing a little at the tender curve of her back, the way she had her knees braced together supporting the tablet, her lower legs apart, ankles wrapped around the chair legs. She wore battered Converse All Stars and she was so damn cute, even with her sweet face obscured by her hair.
He should move the hell on. But some random impulse held him in place, had him hoping that maybe she would glance over her shoulder and spot him, give him an opening to find out her name.
(C) Christine Rimmer, Harlequin, 2020. Reprinted with permission from the publisher.
The Bravos of Valentine Bay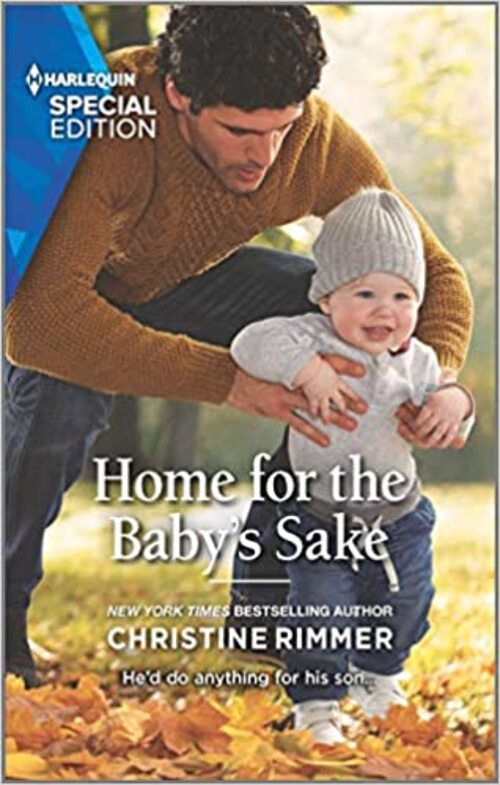 He'd do anything for his son. . . 
. . .Including returning to the town he left behind.
Valentine Bay's the perfect place for real estate developer Roman Marek to raise his infant son. But when he snaps up the charming local theater, he doesn't bargain for tempestuous director Hailey Bravo. Hailey won't let Roman wreck the thing she holds most dear–and she's certainly gotten under Roman's notoriously thick skin. As the duo spar and sparks fly, Roman's surprised to find that Hailey's the perfect missing piece for his family. But how can he convince her that this partnership's for keeps?
Romance Contemporary [Harlequin Special Edition, On Sale: October 1, 2020, Mass Market Paperback / e-Book, ISBN: 9781335894847 / eISBN: 9781488070112]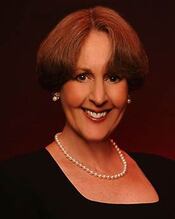 A NEW YORK TIMES and USA TODAY  bestselling author, Christine Rimmer has written more than one hundred contemporary romances for Harlequin Books.  She consistently writes emotional, humorous, sensual stories that keep her readers coming back for more.  Christine has won Romantic Times BOOKreview's Reviewer's Choice Award for best Silhouette Special Edition.  She has been nominated six times for the Romance Writers of America's prestigious RITA award and also five times for Romantic Times Series Storyteller of the Year.
A California native who first longed to be an actress, Christine earned her theater degree from California State, Sacramento, and then went to New York to study acting. Later, she moved to Southern California, where she began her writing career with short stories, plays, and poems. Her poems and short stories were published in a number of small literary journals. Her plays were produced at The Back Alley and Group Theaters in Southern California and have been published by Dramatists Play Service and West Coast Plays.
Christine lives in Oregon with her family.