THE SECRET LIFE OF SARAH HOLLENBECK is written from the POV of Sarah herself. Once in Sarah's head, it doesn't take long to realize that for every thought about the practical things of life, there seems to be at least one reference to movies and television – or at the very least, the practical things of life pass through the pop culture filter.
Here now, to celebrate Sarah's pop culture-obsessed brain (as well as my own!), my list of the top five not-so-obvious romantic onscreen moments. These are the little moments. These are the moments which make me swoon, but not in all the old familiar ways. Kisses in the rain and dramatic finales need not apply. These are moments of subtle romance and unexpected emotion which, in the end, are actually so much better than what even Sarah Hollenbeck could think she wants out of a love story. (And these moments are actually a lot closer to what she eventually finds!)
EYE CONTACT THAT COULD MELT THE COLDEST HEART
Pride and Prejudice. I mean, of course. Oh, the words that Jane Austen wrote! But for me, the most romantic moment in the 1995 BBC mini-series (starring Colin Firth… Hello!) is one without any dialogue at all. Lizzie has just protected Darcy's sister, Georgiana, from a painful conversation about Wickham by moving to the piano and turning the attention back to the young Ms. Darcy's musical abilities. She is rewarded with a Colin Firth smolder to end all smolders.
MAYBE HE DOES HAVE 152 INSIGHTS INTO HER SOUL…
In You've Got Mail, Joe Fox and Kathleen Kelly are bookstore business enemies by day, but by night, they are NY152 and Shopgirl, anonymous online confidantes who are falling madly in love. Finally, Joe discovers that Kathleen is Shopgirl, though she is still unaware that he is NY152. And that's when it gets good. Kathleen has a horrible cold, and Joe arrives at her apartment to give her daisies. While she is bewildered to see her rival at her door, she does acknowledge that daisies are her favorite flower, to which Joe says, without catching Kathleen's attention, "You told me." It's so quiet, so understated, and it says a million things, though Kathleen hears none of them.
HE WAS NOT MINE
Out of Africa is one of my favorite films of all time, and certainly offers no shortage of romantic moments. Which one to choose? Redford's Denys Finch-Hatton and Streep's Karen Blixen holding hands as they soar through the air above their beloved Africa? Denys reciting poetry as he washes Karen's hair? Too easy. I'm choosing Finch-Hatton's funeral (romantic, I know) and the moment when Karen says to the mourners, "He was not ours. He was not mine." Finally, she understood him. (If I ever make it through this movie without crying, it will be my greatest achievement.)
A PROBLEM LIKE MARIA
Sarah Hollenbeck is convinced that for every challenge in life, there is a lesson to be learned from The Sound of Music. So of course I must include the Captain and Maria in this list. Again, like with Pride and Prejudice, I'm choosing a facial expression over words. Captain von Trapp and the Baroness are ending their engagement, and at the end of the conversation, the Baroness tells the Captain that there is a girl who she suspects will never be a nun. Captain von Trapp smiles like the cat who ate the canary, says goodbye to the Baroness, and then is on his way to find Maria and make sure the "never be a nun" prediction comes true.
THE GRAVY NEEDS SIEVING
If Colin Firth didn't appear on this list more than once, those who know me would worry I hadn't actually written it. To assure everyone I'm fine and haven't been kidnapped, I'll round out the Top 5 with Bridget Jones's Diary – and again, I'm going with expressions over words. Bridget Jones and Mark Darcy have known each other since they were children, but their first (second, third…) impressions of each other as adults are somewhat lacking. Finally, they begin to see past the appearance of pomposity in his case, and ridiculousness in hers, and they begin joking about their interlaced childhoods. He makes her laugh – which makes him smile – and in spite of everything, they can't help but like each other very much…just as they are.
How about you? Which not-so-obvious romantic onscreen moments would you include?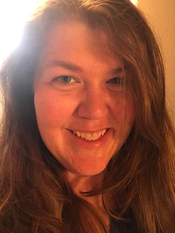 Bethany Turner is the director of administration for Rock Springs Church in Southwest Colorado. A former VP/operations manager of a commercial bank and a three-time cancer survivor (all before she turned 35), Bethany knows that when God has plans for your life, it doesn't matter what anyone else has to say. She lives with her husband and their two sons in Colorado.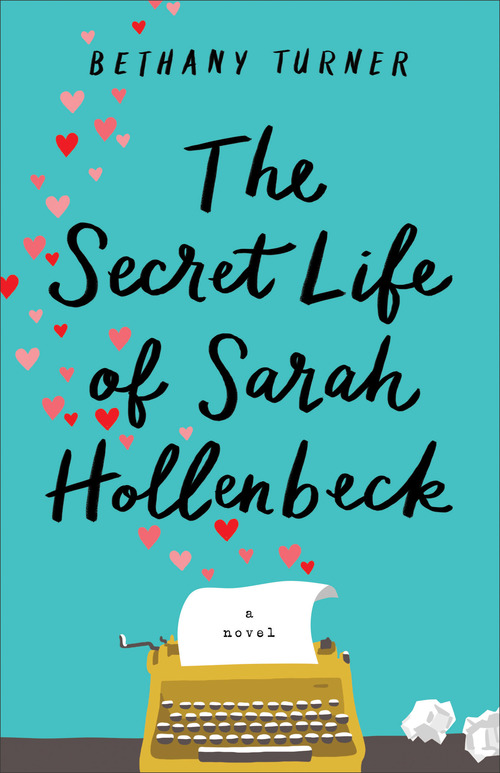 Becoming a Christian is the best and worst thing that has ever happened to Sarah Hollenbeck. Best because, well, that's obvious. Worst because, up to this point, she's made her very comfortable living as a well-known, bestselling author of steamy romance novels that would leave the members of her new church blushing. Now Sarah is trying to reconcile her past with the future she's chosen. She's still under contract with her publisher and on the hook with her enormous fan base for the kind of book she's not sure she can write anymore. She's beginning to think that the church might frown on her tithing on royalties from a "scandalous" book. And the fact that she's falling in love with her pastor doesn't make things any easier.
With a powerful voice, penetrating insight, and plenty of wit, Bethany Turner explodes onto the scene with a debut that isn't afraid to deal with the thorny realities of living the Christian life.
Romance Contemporary | Inspirational Romance [Revell, On Sale: October 3, 2017, Paperback / e-Book, ISBN: 9780800727666 / eISBN: 9781493411023]
Save