Tacos. Enough said, am I right?
Attraction. This story is unique in that the characters are falling for each other both on AND off screen!
Cilantro. Love it or hate it? Jude can't get enough cilantro (like a true hero) while Rory wishes she could remove it permanently from Planet Earth. Whichever side of this battle you're on, you'll appreciate the war.
Online romance. Think You've Got Mail, with a modern dating app twist. ::heart eyes::
Subterfuge. Sometimes secrets are meant to protect. Other times, they're meant to harm. This novel offers plenty of both, not only between the hero and heroine, but from both the hero and heroine's families as well…
* 
Friendship. Grady is one of my favorite characters in this novel – he serves as a friend/big brother figure to Rory, and I adore his personality! Everyone needs a Grady in their life.
Origami. This unique paper-folding art plays a significant role in the story. (I personally do good to fold my dinner napkin into a square, but I digress)
Running. Rory and Jude both jog as a personal stress reliever, and end up having an impromptu race at one point in the story that turns into something much more…
* 
Truck. Food trucks are the best! There's plenty of yummy truck fare in this novel, enough that I highly recommend reading with a plate of nachos and a funnel cake within reach.
War. Things heat up in and out of the kitchen as Rory and Jude compete against each other for the top prize. Neither can afford to lose.
Opposites. The opposites attract trope is alive and well in this novel. Just stand back and watch the sparks fly. ::swoon::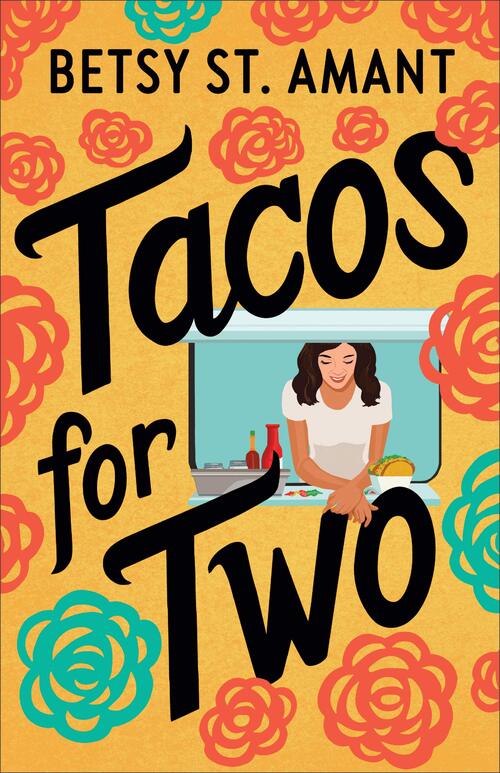 Rory Perez, a food truck owner who can't cook, is struggling to keep the business she inherited from her aunt out of the red–and an upcoming contest during Modest's annual food truck festival seems the best way to do it. The prize money could finally give her a solid financial footing and keep her cousin with special needs paid up at her beloved assisted living home. Then maybe Rory will have enough time to meet the man she's been talking to via an anonymous online dating site.
Jude Strong is tired of being a puppet at his manipulative father's law firm, and the food truck festival seems like the perfect opportunity to dive into his passion for cooking and finally call his life his own. But if he loses the contest, he's back at the law firm for good. Failure is not an option.
Complications arise when Rory's chef gets mono and she realizes she has to cook after all. Then Jude discovers that his stiffest competition is the same woman he's been falling for online the past month.
Will these unlikely chefs sacrifice it all for the sake of love? Or will there only ever be tacos for one?
Inspirational Romance | Romance Contemporary [Revell, On Sale: October 12, 2021, Paperback / e-Book, ISBN: 9780800738907 / ]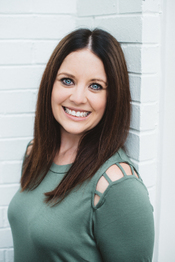 Betsy St. Amant Haddox is the author of fifteen inspirational romance novels and novellas. She resides in north Louisiana with her hubby, two total opposite young daughters, a collection of coffee mugs, and an impressive stash of Pickle Chips. Betsy has a B.A. in Communications and a deep-rooted passion for seeing women restored in Christ. When she's not composing her next book or trying to prove unicorns are real, Betsy can usually be found somewhere in the vicinity of a white-chocolate mocha (nonfat, no whip!). She blogs frequently at www.ibelieve.com, a devotional site for women.