Have you ever wondered what it's like for someone that can't hear, or see, or speak? Or how terrible it would be to be unable to talk to someone – if you could speak – for fear of what your voice might do to anyone who heard it? Worse, what if you knew that your voice had the power to draw people – people that once they heard your voice, couldn't control the need to 'have' you.
This is how I work out my paranormal stories. My characters, although fictional, are created from my ideas about these myths. Maybe vampires were said to be vulnerable to holy water because the church was very powerful. Death was everywhere. It was a part of life, a sad part, but a part nonetheless. People may have created 'vampires' to explain what couldn't be explained by anything else. Perhaps they counted on the church to protect them, and that's why 'vampires' can't go into a church and are vulnerable to holy water.
But maybe the stories had it wrong. Maybe Vampires cry holy water? Maybe the church caught and collected the holy water they cried then killed them. Thus, the vampires were vulnerable to the church, but not in the way we always believed. But maybe they could only drink holy water and blood…
For my newest Jade series, I wanted to have a story with a Siren. I also wanted one of my Spartan's to hit the scene again. I knew Stephano, my Spartan warrior, was… well, a bit of a lady's man. What if his bonded was out of reach? Afraid of the connection? Or flat out shot him down? I liked it. More, I think he needed it!
So, in walks my siren with the ability to call any man to her with just a song. But, doesn't. I mean, how would that really work? What if you didn't want any man that happened to hear her voice? What if when you spoke, men couldn't control their reaction to you? What if because of this, you chose never to speak for fear of what your voice would do?
Done! The story was almost written.
I love writing strong female characters. But Maeve didn't know she was strong. Helping her realize that made this story a lot of fun to write. Stephano, of course helped. This was the first time any woman had ever turned him down. He, of course, didn't believe it so… he tried every trick in his little black book. It was Stephano, more than me, who helped Maeve learn that she was stronger than she ever believed. Strong enough to take on a handsome, arrogant Spartan and show him what it meant to love and be loved. I hope that you love this couple's journey as much as I do.
Stephano's first encounter with Maeve….
Stephano had been with countless women, but they were all a blur of blonde, black, red, brown, auburn hair cut in so many styles, with so many features, and so many of them beautiful that he couldn't pinpoint one who compared to this girl. Without a doubt in his mind he knew this one, this small, striking woman would forever remain etched in his mind.
Stephano was moving and had the door open before he knew he'd crossed the street. He barreled in past the door. In his haste, he ran into something sweet-smelling and soft that emitted a startled squeal and clutched at his biceps.
The beauty in the window.
The thought was coupled with her small body falling perfectly into his arms. Only he had been reaching out to catch her and found himself slipping backward as his boot slid on a rug he didn't remember being by the door.
He landed on his back with a loud thud.
The woman from the window fell on him with another soft cry.
His breath left him on a gasp. Not because her knee contacted with his groin—that merely drove home she was real—but because every glorious inch of her was pressed to every hard inch of him, including the pillow softness of her breasts against his face as she wiggled to free herself.
Without thinking of what he was doing, he caught at her tiny waist and held her in place.
She'd managed to twist downward, but now instead of her bosom in his face, she stared breathlessly down at him. Her eyes—a gorgeous hazel almost amber—rounded in surprise.
Something like elation rose. He felt as if it swallowed his pain and doused his heat, but built a fire he was far more familiar with in his groin. Deep down in his core he experienced another thud as something fit into that place that had been empty since he could remember.
https://www.totallybound.com/book/a-sirens-song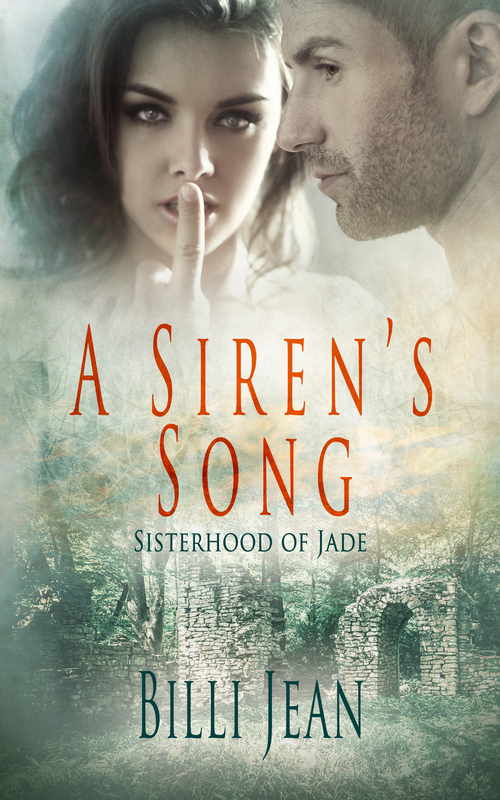 "When a Siren sings, best listen"—Stephano
The god of war, Ares, had reached down to Hades and given Stephano another chance at life as one of his legendary fighters—Spartans. For centuries, he'd fought and survived more battles than he could recount. But the one fight he feared he might lose came in the form of one tiny, perfectly formed woman who was off-limits.
Yet, the longer he had with her, the more he realized she might be the one battle he would gladly lose.
Maeve was a Siren, one of only two remaining in her realm. When warriors arrived and offered her brother a way out of their realm, if only they led them to the gates between worlds, she knew she had to aid them. It was the only way to free her brother from the burden of caring for her. She would help them, lead them to the gates, then let her brother go so he could be free from her.
Only one warrior, one sexy, too-handsome rogue, might ruin her plan. Especially when he was clearly bent on seducing her. Worse, for the first time in her life, she was tempted to allow it, just to see if he could make her sing in his arms.
Romance Paranormal [Totally Bound Publishing, On Sale: July 4, 2017, e-Book, ISBN: 9781786511577 / eISBN: 9781786511577]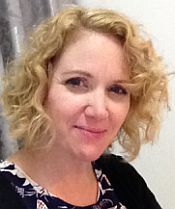 Billi Jean was born in California but didn't stay put for long. She's lived in New York, Indiana, Missouri, Arizona, Colorado, Florida, Massachusetts and Vermont. She's lived in and worked from ranches to beach-side coffee shops to the woods in western Massachusetts. Now living and working in China, she continues to write for Totally Bound Publishing.
Billi Jean has been writing since high school when she couldn't wait for Robert Jordon to write his Wheel of Time series faster. As an adult, she still finds herself drawn to fantasy-adventure stories, but with an erotic romance flair. Her books are extremely hot, with a focus on strong characters that are shoved into fast-paced adventures. Her unique style of incredible journeys infused with hot passion leave her fans hoping for more.