What makes a swoony book boyfriend? Is it the way he talks? His many talents? The way he looks at his girl? Or just the way he looks?
Ana Brassfield, the leading lady of my debut novel, A SEASON TO DANCE, struggles to make her dreams come true, but has a lovely problem: two dreamy men fighting for her love and attention.
Meet the guys:
#TeamPeter: Peter is Ana's fiancé. They first met online, soon after his divorce. He's a landscape artist, a Blake Shelton look-alike, and is ten years older than Ana.
Excerpt:
He stood on the bridge looking out at the lake. He was cuter than I'd imagined, and anything resembling quiet reverence departed from me fast. I just wanted to go behind an azalea bush and squeal.

I started walking toward him. He turned to me and smiled. The scruff on his face and his tan made him look surprisingly boyish, and his dark blue eyes were even bluer than in the pictures from his profile.

"Hi." I reached out for the metal rail to steady myself and breathed in his soapy smell. Everything about him was warm and inviting.

He wore a crisp blue-and-white plaid shirt, jeans that fit him perfectly, and work boots that had been around the park a time or two if the broken-in leather and hint of mud along the soles were any indication.

"Wow!" He stood by my side and looked down at me. "I'm sure your height was on your profile, but I wasn't paying attention." He laughed. "Aren't we a pair?"

"I'm used to everybody being bigger than me, so it doesn't really faze me."

"Come here, shorty." He grabbed my hand and walked. "Let's go see some azaleas. I'm sorry about the height thing. I didn't mean anything by it."

"So, you are a gardener?" I asked, trying to get him back.

He smirked but didn't take the bait.

"I'm the Director of Landscape Operations here at Callaway."
#TeamClaus: Claus is a German dancer and was Ana's first love. Ten years after his mysterious disappearance, he's among the five best in the world and is back in Georgia to dance Romeo and Juliet with her and win her back. The one who got away…
Excerpt:
A "ta-da" in the music interrupted the melody, startling Juliet and announcing Romeo's arrival in the shadows of the night of old Verona. "Ta-da-da." Between the dry-ice mist and the spotlight, I couldn't see Claus at first, and the staccato of the music reflected Juliet's confusion.

But then—magic. The fog dissipated slowly as if it too wanted to announce Romeo's presence. The music softened, pulsating like a heartbeat. And then I saw him. My Romeo. What a vision … breathe. Claus kept his sand-blond hair a little longer now, wavy and just below the collar of Romeo's puffy cream blouse. His baby face frozen at the sight of Lady Juliet. Who did he see? Just Lady Juliet, or could it be he still had feelings for me? His royal-blue eyes filled with expectation.

It didn't matter. We were on stage. We were Romeo and Juliet. I could love him again. It was allowed.

I ran down to him. The melody became fully established. Luminous. Exalted. Beautiful. We locked eyes. We locked hands. We locked hearts. And then we danced.

I was in the moment, and this time I was able to stay in the moment, wrapped in the red cloak of desire, allowing Romeo to seduce Juliet completely.

Claus held my hands, his grip tight, palms sweaty, and lifted me in the air as if I were an ethereal being. Our connection was tender. He was attentive, and I was receptive. Time and again he begged me to stay. He wanted me to stay. He wanted to show his love. Oh, that was everything I'd dreamt of as a young girl.

Romeo kissed Juliet passionately, and lost in the moment, I melted in Claus's arms, aware only of his strong body pressed against my small frame.
Ah, book boyfriends! Which one would you pick?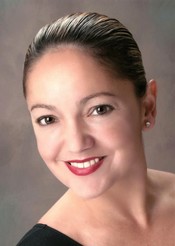 Patricia Beal has danced ballet since her childhood and has performed with pre-professional companies in South America, Europe, and the United States. She graduated magna cum laude from the University of Cincinnati with a B.A. in English Literature and worked as a public affairs officer for the U.S. Army for seven years. Her feature story on a day in the life of "Bad Luck Squad" in Iraq won a Keith L. Ware award in print journalism. She's an Army wife for life, an Army editor, and forever a ballerina. Patricia writes from El Paso, Texas, where she lives with her husband and two children.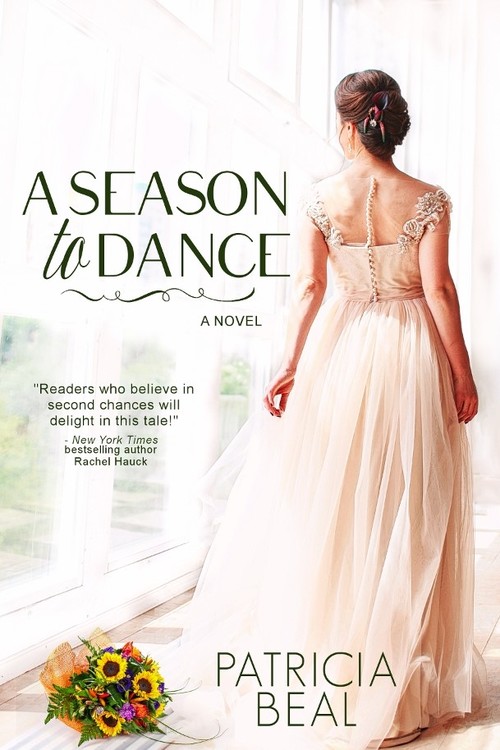 Ana Brassfield has her path to the stage of the Metropolitan Opera House all figured out until her first love, renowned German dancer Claus Gert, returns to Georgia to win her back. Despite a promising start towards her ballet career and pending marriage to landscape architect, Peter Engberg, Ana wonders if her dreams of dancing at the Met are as impossible as her previous romantic relationship with Claus.
Then, an on-stage kiss between Ana and Claus changes everything.
Convinced the kiss is more than a one-time mistake, Peter breaks off their engagement. With an old dog crippled by arthritis and dreams deferred but not left behind, Ana moves to Germany to be with Claus. But the ghost of his late wife, Ana's own feelings for Peter, and the pressure of earning a spot in a large ballet company are a high price for a shot at success. Ana seems on the verge of having everything she ever dreamed of, but will it be enough?
Inspirational Romance [Lighthouse Publishing of the Carolinas Bling! Romance, On Sale: May 9, 2017, Paperback / Kindle, ISBN: 9781946016164 / ]