Hey, I'm Cindi Madsen and I'm here celebrating the release of CONFESSIONS OF A FORMER PUCK BUNNY. I've written four hockey players so far & I love sports romances, so I figured I'd talk about why athletes make such great romance heroes.
Ripped bodies from hours of training. Shallow, maybe. But what's a good fictional escape without a hero with a drool-worthy body?
Smooth moves. They've got great coordination and know how to push their bodies to the limit. Enough said.
Turning sports terms into innuendos is almost too easy.

I'd like to check out that tight end. I'm down for some pucking.
Penetration is also occasionally thrown out during sports announcing—penetrate the backfield, penetrate the defense. (Does anyone else hear Fat Amy from Pitch Perfect saying "Not a good enough reason to use the word 'penetrate.'" Just me?)
I'd like to sack him. He can sack me anytime…
My, that's a big hockey stick you have… Want me to hold your stick?
First base, second base, third base, sliding into home…
You can illegally touch me anytime…
I'd totally be down for some double-team action.
Rear naked choke anyone?

(I think you get the point. And are now either horrified or impressed. LOL)

Clearly they've got a big fan base, which often leads to a lot of forward women, but I think that's why we love seeing these guys go from being a little too smooth with the ladies to completely losing their minds over that one girl they can't live without.
Once these guys commit to something—or someone—they really commit and give it their all.
So, did I leave out anything? Why do you think athletes make the best romance heroes?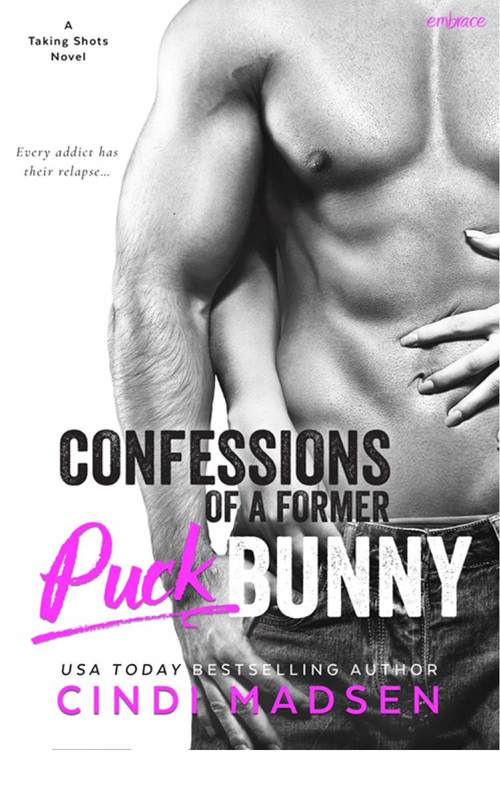 Confession #1: I used to be a puck bunny, but after a hockey player broke my heart, I gave up all things hockey. Now I'm just focused on finding a way to pass my math class so I can graduate college.
Confession #2: Ryder "Ox" Maddox's deep, sexy voice sends fuzzy tingles through my entire body, and I'm powerless to stop it. Which is a big problem since the hot, surprisingly funny hockey player is my new math tutor.
Confession #3: I can't stop thinking about how ripped Ryder is from all his hockey training, and how fun it'd be to cross lines with him.
Confession #4: I kissed a hockey player and I liked it.
Confession #5: If I'm not careful, I might relapse and fall for Ryder, and then I'll be totally pucked.
Romance Erotica Sensual | Romance Sports [Entangled Embrace, On Sale: May 8, 2017, e-Book, ISBN: 9781545256725 / eISBN: 9781633759640]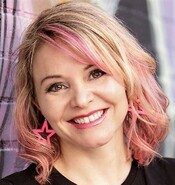 Cindi Madsen sits at her computer every chance she gets, plotting revising, and falling in love with her characters. Sometimes it makes her a crazy person. Without it, she'd be even crazier. She has way too many shoes, but can always find a reason to buy a new pretty pair, especially if they're sparkly, colorful, or super tall. She loves music, dancing, and wishes summer lasted all year long. She lives in Colorado (where summer is most definitely NOT all year long) with her husband and three children.