1–What's the name of your latest release? 
The Wreckage of Us
2–What is it about? 
It's a story about two young individuals with dreams and ambitions to get away from the small-town life of Eres, Nebraska to find themselves. On the way to their escapes, they find one another and form a beautiful friendship that shifts into love.
3–What word best describes your heroine? 
Powerful.
4–What makes your hero irresistible? 
His ability to not give up on the people he loves the most.
5–Who are the people your main characters turn to when they need help? 
Hazel turns to her new friend, Leah, and Ian turns to his bandmates, who are his best friends. Then, of course, they turn to one another. They also have Ian's grandparents who are great role models for both of the main characters.
6–What do you love about the setting of your book? 
I love the small-town world that I was able to create with the dirt roads and Big Paw's ranch. I loved the moments my hero and heroines shared staring up at the stars each night.
7–Are you a plotter (follow an outline) or a pantster (write by the seat of your pants)?
I pants in the beginning until I get caught up, then I go ahead and plot it out!
8–What is an ideal writing day for you? 
Waking up at 6 in the morning and knocking out all of my words early before the rest of the world is awake! Then, I can tackle other tasks. I feel as if I'm more grounded if I get my words out of the way first thing in the morning before life gets in the way.
9–Do you listen to music while you write, need total silence, or do you have the TV on?
I do sometimes! If it's a highly emotional scene, I put on the most emotional music that I can bring myself to listen to, and I oftentimes listen to the same track over and over again.
10–How do you approach research? 
I dig deep into the careers of the hero and heroine. I learn about how humans would interact if they were placed in those situations. I read stories of actual individuals who have gone through the struggles that my characters have. Then, I build from there.
11–What is your publishing journey story? 
I self-published my first book in 2013, after graduating from University with a theater arts degree and a creative writing minor. From there, I continued on the self-publishing journey until I had the dream come true of being able to publish with Montlake at Amazon Publishing! It's always been the biggest dream of mine to work with a publishing house, and Amazon couldn't have been a better fit.
12–Do you have critique partners/writing groups you want to give a shout-out to? 
Most of my critique partners are my family members, friends, my agents, and editors! They are the ones who walk me through the darkness whenever I get stuck writing. My saviors!
13–What're the most frustrating things about being an author? 
Putting too much pressure on yourself to make each book bigger and better than the other. I've learned it's best to go into each novel as if it's your first. Therefore, there's nothing to compare it to and the sky is the limit. It opens room to dream big.
14–What's your favorite scent?
Gardenia!
15–What movie will you watch no matter what if it's on TV? 
The Greatest Showman or The Truman Show!
16–Do you like breakfast, lunch, or dinner best? 
Dinner! Definitely, especially if it's followed by dessert.
17–What's one thing you wish you knew more about? 
I wish I knew more about screenwriting.
18–What's the silliest thing you've recently done?
Oh gosh, I don't know. I do so many silly things, it's hard to pinpoint one exact thing!
19–What can readers expect from you next? 
They can except more feel-good romances that mix comedy and romance together with heart and angst. I have so many more fun projects ahead, including my next release, Eastern Lights, coming this December!
20–How can readers reach you?
Instagram is the best way to get ahold of me! @bcherryauthor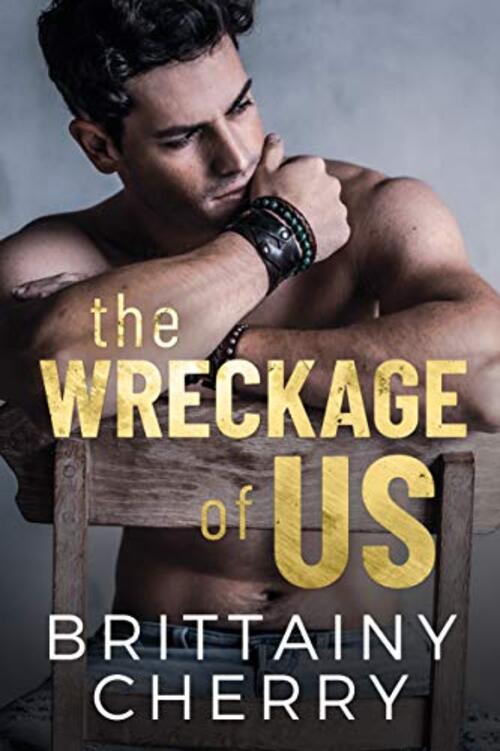 Never in a million years did I think it would be Ian Parker who saved me…
I know I should stay away from Ian Parker.
But when my drug-dealing stepdad kicks me out, I have nowhere to go. Squatting in an abandoned shed on Ian's grandpa's farm seems like as good a plan as any.
Ian finds me there, of course, and he insists on me moving into his spare room. I should say no, but the appeal of a roof and a warm bed is too much. Not to mention Ian's brown eyes and strong arms.
We're nothing alike, but the spark between us is undeniable. My life is finally looking up.
Until I call the cops on my stepdad and unintentionally get my pregnant mom arrested.
Now I have to sacrifice my dreams to take care of my mom's baby. She's the only family I have left. Meanwhile, Ian's band is taking off; his dreams are coming true.
Ian is my one chance at love. I just hope he doesn't become the one chance that got away.
Young Adult Romance [Montlake Romance, On Sale: September 8, 2020, Trade Size / e-Book, ISBN: 9781542017862 / eISBN: 9781542017862]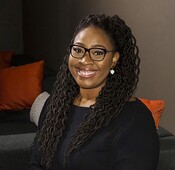 Brittainy Cherry has been in love with words since she took her first breath. She graduated from Carroll University with a bachelor's degree in theater arts and a minor in creative writing. She loves to take part in writing screenplays, acting, and dancing–poorly, of course. Coffee, chai tea, and wine are three things that she thinks every person should partake in. Cherry lives in Milwaukee, Wisconsin, with her family. When she's not running a million errands and crafting stories, she's probably playing with her adorable pets.