Hi, Naima! Welcome back to Fresh Fiction. Please tell us about yourself and your new book, TRUST FUND FIANCE.  
Thank you so much for having me back! I love Fresh Fiction! And I love talking about TRUST FUND FIANCE. LOL! This release is Book 4 in the new Texas Cattleman's Club series, Rags to Riches. The Wingate nephew, Ezekiel "Zeke" Holloway volunteers to help his friend and Royal socialite Reagan Sinclair access her trust fund by marrying her. But this supposedly platonic marriage of convenience becomes anything but convenient, thanks to a particularly hot case of passion and need. Plus, throw in the intrigue and scandal that continues to plague the Wingate family and their company, and this book is full of mystery, romance and hot times!
Before we dive into questions about the book, can I just say how much I adore this cover? What was it like opening up your email and seeing it for the first time? 
Oh wow. Is saying "angels wept" being overly dramatic? LOL! Seriously, though, I was stunned. Not just by the beauty and elegance of it–which, let's be honest, has an overabundance of both. But by the attention to detail. The art team put such time and detail into this cover because they took a scene directly from the book and captured the flirtation, chemistry and even friendship between the hero and heroine. It's in there from the clothes, the body language, the setting. . .  Sigh. Can you tell how much I love the cover? 🙂 So needless to say, opening the email and seeing it was like *cue those angels' tears*
Reagan Sinclair is trying to assert herself as an independent woman, but so many of the people in her life see her as a privileged society girl in Royal, TX. What do you think makes Reagan a relatable heroine? 
Regardless of financial or social status, at times women find themselves in the position of struggling to not only finding their voices, but to make themselves heard. Whether it's in their families, at their jobs, in society or in relationships. They have to discover an inner strength that can't come from a man or a man's love, but can only derive from love of self and stand on it. Reagan has endured heartache and tragedy, and for a while, she's allowed that to define her. Reagan realizes she's not her past, but she can use what she's gone through to determine who she wants to be. I think many of us experience that as well.
Ezekiel Holloway is a great guy, trying to save his family's reputation after scandal has plagued their normally successful business. Do you think Zeke's loyalty helps or hinders him? How does this affect his relationship with Reagan? 
I definitely think Zeke's loyalty helps him, because he's ride or die. Nothing or no one will ever make him abandon his family or the business. But it's not his loyalty that hinders Zeke. It's his savior complex, as his brother Luke points out. He feels the need to save people, and when he doesn't succeed, he beats himself up with guilt. He takes that burden on as a personal failure. The problem with the savior complex is there are things bigger than him, that are totally out of his control. Like, sabotage and subterfuge. Like, life and death. And, yes, this affects his relationship with Reagan. She doesn't need a savoir. She doesn't need someone taking decisions out of her hands or someone being a martyr for her. She wants a partner.       
Reagan and Zeke both have painful pasts, which adds a lot of depth–as well as baggage–to their characters. What do you like about bringing two people together who aren't necessarily looking for love? 
Honestly, I love the messiness of them coming together. LOL! It's so fun having them traverse this rocky road pitted with their, like you said, baggage and issues. Because they not only have conflict with that person who is threatening their single status, but the conflict is also within themselves. They're battling their dysfunction and ideals about who they are and what they want. There's so much going on with them, and they have a ton to resolve both as a couple and as an individual. And I love writing the challenge of it.
What did you enjoy most about writing a book set in Royal, TX, and the Texas Cattleman's Club: Rags to Riches series? 
The Texas Cattleman's Club is iconic. I mean, it's been around for years! So it's almost surreal to be able to write a book in it! I love how all the books are connected and all the stories are interwoven in some way with others. For example, something that happens in Harley's book might need to be referred to in my book because Harley and Reagan are childhood friends and Harley and Zeke are cousins. Or an event in Book 1 might need to get a mention in my book just to bring a note of realism. The continuity of it all is just fun. And then I love the camaraderie of working with such amazing authors on this series! Authors that I read for years before writing for Harlequin Desire, too. Again. Surreal!
What can readers expect from you next? 
I'm super excited about what's up next! In November, readers can expect the first book in a brand-new series about brothers who didn't know each other existed until the reading of their father's will. In VOWS IN NAME ONLY both the hero and heroine are blackmailed into an engagement of convenience by a common enemy–the heroine's father. In February, another Texas Cattleman's Club series, Heir Apparent, launches, and BACK IN THE TEXAN'S BED is Book 1! It's a secret baby second chance romance that I so enjoyed writing. And I'm sooo over the moon about my first single title, small town romance, THE ROAD TO ROSE BEND, that releases in April. So readers will have plenty of books from me in the coming months! And I hope they love them all!
Rapid Fire Random Questions
Favorite candy: Symphony chocolate bars.
Favorite way to be kind to yourself:  Buy a book.
Best compliment you recently gave to someone: I wish I was more like you. (Told my daughter that. She's such an awesome kid!)
Favorite flower: Uhhh. . . The kind that my husband doesn't buy me for gift-giving holidays. LOL! I don't like 'em!
Random interesting fact you like to tell people: My nickname is Nina. And so is my sister's. When we were younger, we couldn't pronounce each other's names (her name is Nefertari), so we called each other Nina. And then everyone else started doing it, too. So now, we're the Ninas. 🙂
Best vacation you've ever taken: A toss-up between Gatlinburg, TN with the hubby and London, England with my sister.
Earliest celebrity crush: Mark Lester. He played Oliver Twist in the movie version of the play. He was adorable!
Cake or pie: Pie!
Last book you read that you really LOVED: The Legal Affair by Nisha Sharma. Believe me, I'm crushing under the weight of my why-couldn't-I-have-written-this-book envy and the resultant guilt.
You have a totally free afternoon – no deadlines, no obligations, no Twitter notifications!  What do you do?: Nap. Read. Eat. Repeat.
Texas Cattleman's Club: Rags to Riches #4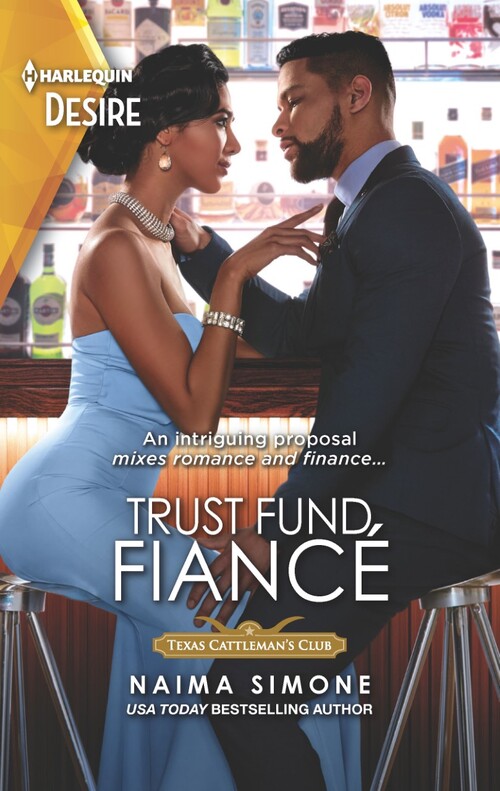 An intriguing proposal
mixes romance and finance. . .
His friend needs a fiance to claim a fortune.
But they both know it's about more than money. . . 
Ezekiel Holloway's proposition could save his friend Reagan Sinclair's inheritance and give her the freedom she craves. But when family scandals force Ezekiel to end their fake engagement, the heiress comes up with a counterproposal–and they elope to Vegas after all! Is there something more than mere convenience at stake here?
USA TODAY Bestselling Author
Romance Contemporary | Romance Billionaire | Romance Series [Harlequin Desire, On Sale: September 8, 2020, Mass Market Paperback / e-Book, ISBN: 9781335209313 / eISBN: 9781488063107]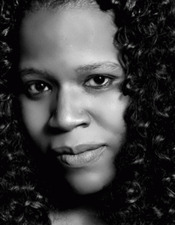 USA Today Bestselling author Naima Simone's love of romance was first stirred by Johanna Lindsey, Sandra Brown and Linda Howard many years ago. Well not that many. She is only eighteen…ish. Though her first attempt at a romance novel starring Ralph Tresvant from New Edition never saw the light of day, her love of romance, reading and writing has endured. Published since 2009, she spends her days—and nights— writing sizzling romances with a touch of humor and snark. She is wife to Superman, or his non-Kryptonian, less bullet proof equivalent, and mother to the most awesome kids ever. They all live in perfect, sometimes domestically-challenged bliss in the southern United States.