Get the latest from Brooklyn Ann for only $.99
Brooklyn Ann is back with a brand new Regency paranormal romance and she wants you to take a bite out of WYNTER'S BITE for only $.99. From now until April 15th, WYNTER'S BITE is available for a special discount. You can't go wrong with a sexy new read!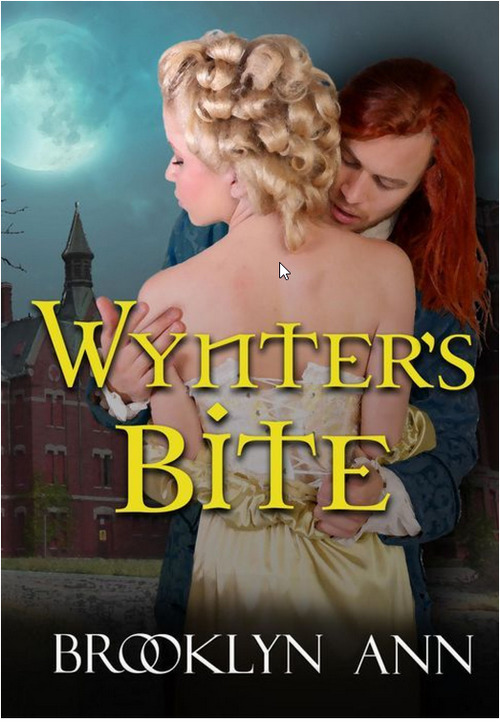 She was thrown into an insane asylum for believing in vampires… Now one has come to rescue her.
Eight years ago, vampire Justus de Wynter fell in love with bluestocking, Bethany Mead, and suffered the consequences. He was sentenced to exile as a rogue vampire, and she was imprisoned in an insane asylum.
After years of searching, and dodging patrolling vampires, Justus has finally found his love. But even after he breaks Bethany out of the asylum, the dangers that face them have only begun. For Justus is still a rogue, with no territory to grant them safety, and Bethany is a fugitive.
As they flee across the English countryside in search of refuge, Bethany and Justus must overcome the challenges of their past and find out if love is possible on the run.
Romance Paranormal | Paranormal Historical [Broken Angels, On Sale: February 14, 2017, e-Book, ISBN: 2940153554280 / eISBN: 9781536523423]
A lover of witty Regencies and dark paranormal romance, Brooklyn Ann combines the two in her new vampire series. The former mechanic turned author lives with her family in Coeur d' Alene, Idaho.