Maeve felt her heart pound. In the time Ivy had been there, she'd already wandered off twice. The staff all knew she should have been placed in a home more suited to someone with Alzheimer's, but Ivy's son had begged the powers that be to let her stay at Willow Pond until a bed became available at the new memory care facility opening in Savannah, and everyone suspected that a little extra money had changed hands to make it happen.
Now, Maeve turned to see if the old woman had moved to a different seat, but all she saw were seventeen crooked backs straightening up as seventeen pairs of eyes peered over the railing, and then all she heard were seventeen voices starting to whisper.
Maeve hurried down the steps. "Ivy?" she called, scanning the wide front lawn and gardens. "Ivy!" she shouted, feeling the icy fingers of worry grip her heart.
"She's right there," a deep voice behind her called.
Maeve turned and saw Aristides Lincoln standing at his full height–six feet two instead of his hunched-over five feet ten–pointing. Maeve turned, and through the sun-dappled curtain of willow branches and wispy Spanish moss, she spied a tiny figure standing on the edge of the pond with two trumpeter swans and several ducks circling in front of her. Maeve hurried toward her, and Ivy looked up, revealing a gentle smile on her face, but as soon as she saw Maeve, her countenance became shadowed with fear and distrust.
"Ivy?" Maeve said softly. The woman gripped the last piece of her cookie and stared. Then she turned back to the pond, broke the cookie in half, and tossed it into the water. The swans glided along the golden surface, gracefully bending their long necks, and skimmed the placid water, scooping up the sinking pieces with their beaks.
"C'mon," Maeve said gently, holding out her hand. "It's almost time for supper."
Ivy pulled her sweater around her humped shoulders, pushed her bony hands into her pockets, and began walking toward the house, but as she crossed the lawn, she began to veer toward the driveway. "This way," Maeve corrected, putting her arm around her, but Ivy shrugged her off.
In the fading light of the golden afternoon, Maeve watched the tiny wisp of a woman make her way toward the house and thought of the photo her son had placed on her bureau. It was one of two; the first–which was more recent–was of Ivy with her son, Will. The second was a faded black-and-white photo of a slender girl in her late teens standing between two young men holding fiddles, and the year 1941 was scrawled in white waxed pencil in the bottom corner. Both men were wearing pressed white shirts with their sleeves rolled up and narrow suspenders, but the girl rested her hand on the arm of the boy who wore a fedora tipped jauntily forward on his head. The boys were laughing, their eyes sparkling with mischief, which raised the question: which–if either–had won the girl's heart? Maeve watched her climb the steps and wondered what heartaches and joys, passions and intimacies Ivy Lee had known. Who were those boys . . . and what had they meant to her? Oh, Ivy, she thought, what stories are locked behind those frightened eyes?
Just then, an old Chevy pickup pulled into the driveway, stirring a cloud of dust, and now, eighteen crooked backs straightened up again as eighteen sets of eyes peered over the railing. Maeve turned, too, and watched as a young man wearing a light blue T-shirt and a tattered John Deere hat climbed out.
Gladys raised her eyebrows in surprise and then put her hand on Maeve's arm. "That's him," she whispered conspiratorially. "That's the maid's beau!"
Maeve laughed. "Gladys, that's not the maid's beau. That's my beau."
"It is?"
"Yes, and you've met him before."
"I have? What's his name?"
"Gage."
"Gage what?"
"Gage Tennyson."
"That's a nice name!"
"That's what you said last time."
"I did?!"
The man held the door of the truck cab open and a happy-go-lucky yellow Lab rocketed out and raced up the path. "Easy, Gus," the man called, but the Lab, who was a regular visitor to the home, could barely contain his excitement.
"Hullo, Gussie," Maeve said, bracing herself so the lanky puppy wouldn't knock her over. "You have to take it easy up here," she admonished gently, and he seemed to understand because every part of him, except for his whip of a tail, slowed down as he wiggled down the porch, greeting all the seniors.
"Hey," Maeve said, smiling as Gage came up the steps. "I thought you had to help Ben?" she asked, knowing her brother-in-law often asked Gage for help with side projects.
"I did, and we're done . . . and since I was in the neighborhood, I thought I'd stop by so Gus could say hi."
"You mean so you could say hi," she teased.
"Maybe," he said with an impish grin. "You almost done?"
"No, I have to work late . . . remember?"
"Oh, right," he said, looking disappointed. "I forgot."
Just then, the screen door squeaked open and Sal peered out. "Hey, Gage," he said, smiling. Gage waved and Sal looked down the porch. "Dinner's ready!" he called, and immediately, Gus, who'd been watching Tallulah walk along the railing, turned and trotted toward the door.
"Not you, silly," Gage said, grabbing his collar as he tried to scoot by.
Maeve laughed. "I'll have to finish saying hi to you later," she said, kissing his cheek.
"All right," Gage replied. "We'll just go home and mope, won't we, buddy?" He held on to Gus and turned to look down the porch. "G'night, everyone."
The seniors looked up from gathering their walkers and canes and smiled at the blue-eyed country boy. "G'night," they replied, and Gladys smiled broadly. "You take care, sweetheart," she called, giving him a flirtatious wink.
"You, too, Miss Warren," Gage said with a chuckle.
Maeve watched Gus hop back in the truck and waved to Gage. "You're not going to be an old maid," Aristides said. "That boy is smitten."
"That's because he doesn't really know me," Maeve said with a sad half smile, wondering if she'd ever find the courage to be completely honest with Gage about her past. She certainly hadn't found it in the two years they'd been dating, and the longer she waited, the harder it became.
Aristides frowned. "How could he not know you? You're a sweet girl, and he would love you no matter what–I can see it in his eyes." Aristides continued toward the door, and Maeve watched Gage pull away. "I hope so," she said softly, feeling the familiar old ache in her heart.
From the book PROMISES TO KEEP. Copyright (c) 2021 by Nan Rossiter. Published on April 27, 2021 by Harper Paperbacks, an imprint of HarperCollins Publishers. Reprinted by permission.
Savannah Skies Book 2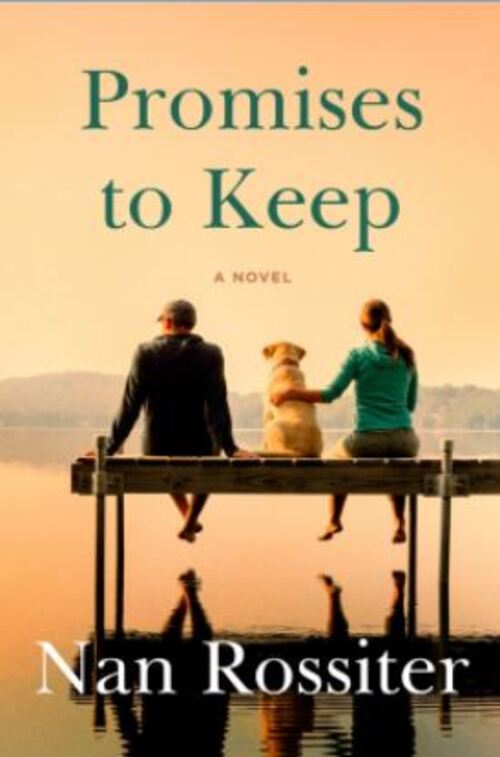 Thirty-four-year-old Maeve Lindstrom loves her job at Willow Pond Senior Care. Her older sister Macey thinks Maeve is the only human being on earth who can make working in a nursing home sound like fun. Maeve enjoys being around the sundowners, as she calls them, helping them navigate their senior years—brightening a time that can be, all too often, a lonely, sad stage of life.
Thirty-three-year-old Gage Tennyson—who brings his mischievous yellow Lab, Gus, to whatever restoration job he is working on with Macey's husband, Ben—loves Maeve with all his heart. He's a handsome country boy and a true southern gentleman. But as he and Maeve grow closer, they both sense that they haven't been completely forthcoming about their pasts.
When Maeve realizes Gage might be planning to propose, she knows she must finally be honest with everyone she holds dear. She can no longer live with the secret she's been dragging around like an anchor, and she knows the only way she will be free to build a lifetime relationship with Gage is to risk everything—including his (and her family's) love and respect. Before she finds the courage, however, her past comes careening into her life in a shocking and unexpected way.
Romance | Women's Fiction Contemporary [Harper Paperbacks, On Sale: April 27, 2021, Paperback / e-Book, ISBN: 9780062917751 / ]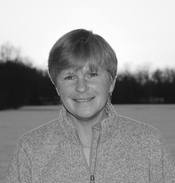 New York Times and USA Today bestselling author Nan Rossiter's adult fiction is often compared to the work of Nicholas Sparks – especially her first novel, THE GIN & CHOWDER CLUB. Nan's second novel, WORDS GET IN THE WAY, is an uplifting story about a single mom whose young son has autism. Her third novel, MORE THAN YOU KNOW, touches on the bonds of sisterhood and the tragedy and despair of Alzheimer's. UNDER A SUMMER SKY ties the first three books together in an unexpected way, and NANTUCKET touches on the difference time can make, the truths that never alter, and the bittersweet second chances that arrive just in time to steer a heart back home. Her new novel FIREFLY SUMMER is an uplifting story of the resilience of sisterhood and the bright glimpses of joy and solace that, like fireflies after rain, can follow the deepest heartaches.
Nan is a graduate of the Rhode Island School of Design and is also the author-illustrator of several books for children including, THE FO'C'SLE: HENRY BESTON'S OUTERMOST HOUSE, called "a lovely vision of one man's communion with nature" by Publisher's Weekly.
Nan lives in rural Connecticut with her husband, two handsome sons, and a black Lab named Finnegan.