(1) I enjoy following characters over time. I've always loved reading series and writing series because I get to see what happens to the people in the future. (Conversely, with HER SCANDALOUS PURSUIT, it was fun figuring out what happened in the past!)
(2) I'm able to develop my characters in fuller detail. Over the course of writing a book, I come to understand my characters more. As I write dialogue and have them interact, I get a better 'feel' for what they would do or say. This process works even better when they appear in several books. With the twins' stories, HIS SINFUL TOUCH and HIS WICKED CHARM, I saw them grow up throughout the four books, and they became the most 'real' and beloved characters to me.
(3) I find other characters in the series that I want to write about. People pop up that I hadn't planned on or a side character develops in a way that makes me really interested in him or her. I had intended the Mad Morelands series to be only the original four books. But I loved the twins so much (and fortunately, so did readers) that I had to write stories about them. Then, as several readers pointed out, Thisbe deserved her own story. The result was HER SCANDALOUS PURSUIT.
(4) Something I like about the Mad Morelands series, in particular, is the paranormal aspect of the books. I enjoy thinking about psychic abilities, and it gives my imagination to a chance to explore beyond the realm of
(5) Writing the adventures of the Morelands, I 've had the chance to research all sorts of fascinating things, from spirit photography to the Inca civilization to ancient Mesopotamian religions to kaleidoscopes. You never know where you're going to wind up with the Morelands.
Bonus!
Last, but perhaps the thing I love most about writing this series is that the Moreland family is just so much fun to write about. I enjoy imagining their dialogue; any scene with the duke or their great uncle makes me smile as I type. With all their strengths and oddities and the zest for life that they exhibit, I simply love the Morelands. I've grown so fond of them that I keep trying to think of a way to continue writing about them!
The Mad Morelands #7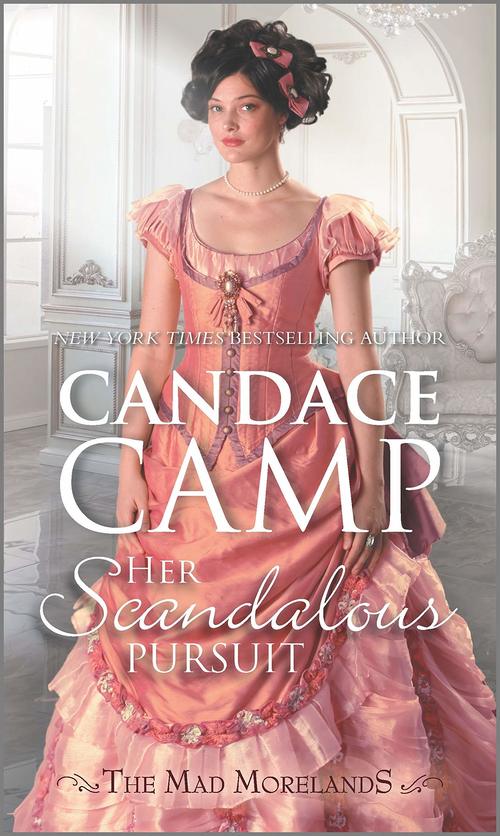 The long-awaited prequel to the Mad Morelands series—the story of Thisbe, the oldest Moreland daughter.
Thisbe Moreland is used to men not taking her seriously. As a scientist, she's accustomed to being the only woman at lectures and meetings, her presence met with scorn and derision. So it comes as a pleasant surprise when she sits next to a handsome young man who is actually interested in having a conversation about science.
Desmond Harrison cannot believe his good fortune when he sits next to Thisbe—she's intelligent and incredibly beautiful. He longs to see her again—but he's ashamed of his low birth. Not to mention his employment with the infamous Professor Gordon, a formerly respected scientist who turned to spiritualism and is now deeply scorned.
When Professor Gordon demands that Desmond recover an artifact for him—an ancient object reputed to have terrible power, known as the Eye of Annie Blue—Desmond realizes that only Thisbe holds the key. Desmond must choose between his love for Thisbe and his loyalty to his mentor…but humanity's very future will depend on his choice.
Romance Historical [HQN, On Sale: January 28, 2020, Mass Market Paperback / e-Book, ISBN: 9781335041449 / eISBN: 9781488054204]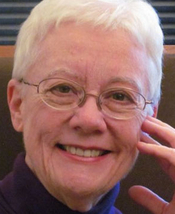 Candace Camp, born into a newspaper family, began writing fiction at the age of ten. She wrote her first novel, Bonds of Love, while she was in law school at the University of North Carolina, and she soon gave up the practice of law to devote her time to writing. Originally writing under the pseudonyms of Lisa Gregory and Kristin James, Candace now writes under her own name for Pocket books. Her novels have been set in a variety of times and places, but her favorite period is Regency England. Candace lives in Austin, Texas, and is married to Pete Hopcus. Her daughter, Anastasia Hopcus, is a writer of young adult novels.