1–What's the name of your latest release?
THE MAIL ORDER BRIDE'S SECRET
2–What is it about?
An outlaw with a large bounty on his head becomes sole guardian of twin nephews and a niece. He quickly sends for a mail order bride to help with the kids only she's come looking to find his loot and facilitate his arrest.
3–What word best describes your heroine?
Desperate
4–What makes your hero irresistible?
The love he shows these kids who have no one else.
5–Who are the people your main characters turn to when they need help?
Friends in the outlaw town of Hope's Crossing.
6–What do you love about the setting of your book?
It's wild and desolate—the perfect place for outlaws
7–Are you a plotter or a pantster?
I'm a true panster. I don't outline at all and want my story to unfold through the characters as I go and not through any preconceived plan.
8–What is an ideal writing day for you?
An ideal day is when the story flows through my fingertips and I can easily get 5k words.
9–Do you listen to music while you write, need total silence, or have the TV on?
I need total silence. No distractions. I have to hear the characters' voices in my head.
10–How do you approach research?
I love research. It's where I find hidden gems that make my story really come alive.
11–What is your publishing journey story?
I published my 1st book at age 53. I'd tried for 12 years to get noticed before I heard about the New Historical Voice contest at Dorchester Publishing. I entered the story I'd been working on called Knight on the Texas Plains. They liked it and offered me a contract.
12–Do you have critique partners/writing groups you want to give a shout-out to?
I critique with some amazing writers – Jodi Thomas, R. Taylor Moore, Michael David, Morgan Hysinger, and Dee Burks.
13–What are the most frustrating things about being an author?
Not having enough time for everything. I hate being in the middle of a new story and getting copy edits on another book or having to do promo on a release. There's never enough time.
14–What's your favorite scent?
Rain-cooled air. I just love the fresh smell of the air after a rain.
15–What movie will you watch no matter what if it's on TV?
To Kill a Mockingbird. I never tire of watching this. I think it's one of the best films ever made.
16–Do you like breakfast, lunch, or dinner best?
Breakfast. I love to start the day with a nutritious meal. I love eggs, bacon and all that.
17–What's the one thing you wish you knew more about?
How to pace better in my writing. I have the hardest time with this.
18–What's the silliest thing you've ever done?
Looking high and low for my glasses and they're on top of my head.
19–What can readers expect from you next?
The final Outlaw Mail Order Brides series – Once Upon a Mail Order Bride
20–How can readers reach you?
Through my website (LindaBroday.com,) Facebook, Twitter, Pinterest, Instagram
—
COMMENT TO WIN: What's your favorite thing about western romance? Tell us in a comment and you'll be entered to win a copy of THE MAIL ORDER BRIDE'S SECRET! US and Canada only – good luck!
—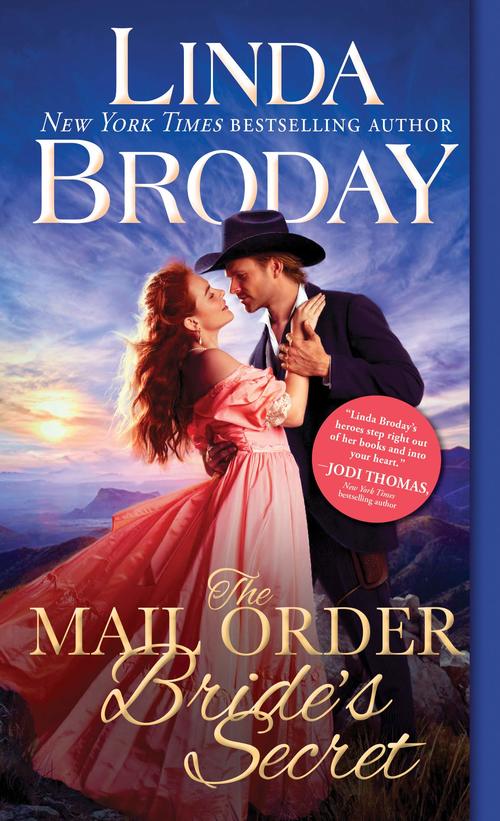 When the West was wild and man's law favored the few…
These extraordinary women could be found…in the heart of an outlaw.
When three young children show up on outlaw Tait Trinity's doorstep, he knows he can't help them—a wanted man has no business raising kids. And yet he can't bring himself to turn them away. At a loss, he sends for the mail order bride he'd been writing to, hoping the demure dressmaker will be the answer to his prayers.
Melanie Dunbar is nothing like the bride Tait was expecting. She's rough and tumble…and hiding an ulterior motive. Dangerous men have taken her sister hostage, and if Melanie wants to see her alive, she'll have to betray her new husband. There's only one problem—the more time she spends with Tait, the more she comes to care for him. Yet as the noose begins to tighten, Melanie will have to make a terrible choice: save her sister…or the man she loves.
Romance Suspense | Romance Western | Romance Historical [Sourcebooks Casablanca, On Sale: January 28, 2020, Mass Market Paperback / e-Book, ISBN: 9781492651109 / eISBN: 9781492651116]

Filled with adventure and memorable characters…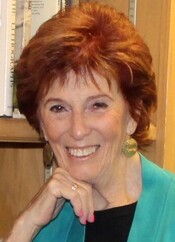 Romancing the West One Story at a Time
Linda Broday is a New York Times and USA Today bestselling author and makes her home in the Texas Panhandle on land the American Indian and Comancheros once roamed. She is a multi-published western historical romance author who lives and breathes cowboys and the American West way of life. Here in the panhandle it's very common to see cowboys, they've provided lots of inspiration. There's just something about a man in tight jeans, a Stetson and boots that gets her hot and bothered! Linda grew up watching TV westerns back in their heyday and fell in love with the desperados, lawmen and strong men and women who portrayed the people who settled this wild land that offered so much opportunity for those who wanted to seek it. They taught her the values, the strength it took to survive and the tremendous will to keep going when things got tough. She loves writing stories about similar people who could've lived back then. When Linda is not writing, She's scouring the internet looking for little tidbits to add depth to my stories. She has also been accused, quite unfairly she might add, of haunting museums and libraries. Linda's desire to keep history alive is what drives her and she can't imagine writing anything else.