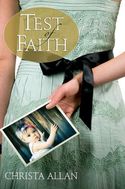 March 2014
On Sale: March 18, 2014
Featuring:
Elle Butler; Logan Butler
304 pages
ISBN: 1426733267
EAN: 9781426733260
Kindle:
B00IBJP62Y
Paperback / e-Book
Add to Wish List
Inspirational Fiction
Buy at Amazon.com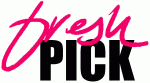 #InspirationalFriday can this family be saved?
A Test Of Faith
by Christa Allan
Will the revelation of a 16-year-old secret shatter—or mend—a fragile marriage?
Elle Butler has managed to hold on to her politically-driven husband and her secrets until the unexpected happens. When one phone call rips her world apart, Elle will have to decide if the truth is worth the consequences. Especially when it threatens to destroy the world she's so carefully built around her life and her marriage.
Excerpt
I wanted to kill my husband's mistress.
Of course, that was impossible. But Logan reassured me that the insufferable, insensitive and insistent creature that had consumed both him and our relationship would die a natural death.
But, once again, she beckoned him away for the night to another hand-shaking, wide-smiling, campaign-promoting event.
"It'll be over soon. I promise." Logan grabbed the back door handle and tossed his farewell over his shoulder like an old nubby sweater. The state of Louisiana was not to be denied. Just me.
Well, at least I didn't suffer the agony of deceit. Election day was six months away, and the all-consuming political campaign that seduced my husband would end. I'll deal with the "then what?" later. For now, I'll add it to the "then what"' collection Read More… Previous Picks