1–What's the name of your latest release?
Sweet on You
2–What is it about?
It's about a rivalry between a barista and a baker, set during the peak of the Christmas season on the Philippines.
3–What word best describes your heroine?
Stubborn.
4–What makes your hero irresistible?
He's charming, but not in the way that he thinks he is.
 5–Who are the people your main characters turn to when they need help?
Sari would rather suffer alone than ask for help, but if she had to, she would turn to her friend Kira or her older sister, Sofie.
6–What do you love about the setting of your book?
My family and I spend Christmas in Lipa, so it feels special to write a book in that setting, in that time.
7–Are you a plotter (follow an outline) or a pantster (write by the seat of your pants)?
Plotter, definitely! 
8–What is an ideal writing day for you?
Finishing a big scene or a chapter in a day, with a cup of iced coffee and maybe a sugar cookie.
9–Do you listen to music while you write, need total silence, or do you have the TV on?
Depends on how annoyed I am by my writing! I can usually have music on, but when I'm feeling frustrated, silence is the best way to power through.
10– How do you approach research?
Googling mostly, but also looking through the Instagram of the person who has similar work, and interviewing my primary resources.
11–What is your publishing journey story?
I have been self-publishing books since 2015. It was at that time that I joined #romanceclass, a community of creators of Filipino romance in English, and I was given the space, and the room to just write, and write and write! When Carina had a call for holiday romances, I already finished the draft of Sweet on You, and decided to send it, because why not? And here we are. 
12–Do you have critique partners/writing groups you want to give a shout-out to?
For this book in particular, I want to thank Layla for beta reading for me! She really pulled through for me, and it's one of the many reasons why I love her.
13–What're the most frustrating things about being an author?
Having a story, or a scene in your head, and having to write it. I swear, it's the most frustrating thing ever!
14–What's your favorite scent?
 My sister is using tea tree oil right now, and I can't get enough of it at the moment. I'm also burning a candle that smells delicious—it supposedly has notes of bergamot, jasmine, thyme, ginger and white tea.
15–What movie will you watch no matter what if it's on TV?
Simply Irresistible, Isa Pa With Feelings, Emma (2020), Pride and Prejudice (2005).
16–Do you like breakfast, lunch, or dinner best?
I like merienda best with a good pastry or sandwich with a cup of coffee or tea.
17–What's one thing you wish you knew more about?
Drawing people! I'm a frustrated artist, I always feel like I can't get it right. When I'm not writing or reading, I'm trying to draw fanart.  
18–What's the silliest thing you've recently done?
Learned the steps to the chorus of Itzy's Dallah Dallah! I still haven't mastered it.
19–What can readers expect from you next?
I'm hoping to release my #romanceclass Flair book, Making a Scene after this! And launch the new edition of one of my older books, If the Dress Fits.
20–How can readers reach you?
I'm on Twitter and Instagram as @carlakdeguzman! You can also reach me on my website, www.carladeguzman.com!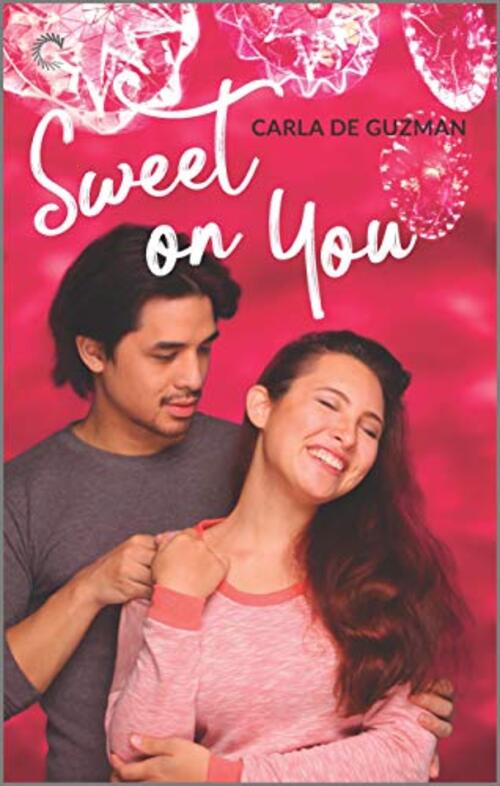 All's fair in love and prank wars
For barista and café owner Sari Tomas, Christmas means parols, family and no-holds-barred karaoke contests. This year, though, a new neighbor is throwing a wrench in all her best-laid plans. The baker next door—"some fancy boy from Manila"—might have cute buns, but when he tries to poach her customers with cheap coffee and cheaper tactics, the competition is officially on.
And Baker Boy better be ready, because Sari never loses.
Foodie extraordinaire Gabriel Capras wants to prove to his dad that his career choice doesn't make him any less a man. The Laneways might not be Manila, but the close-knit community is the perfect spot to grow his bakery into a thriving business. He wasn't expecting a gorgeous adversary in the barista next door, but flirting with her makes his heart race, and it's not just the caffeine.
It's winner takes all this Christmas. And more than one competitor might just lose their heart for the holidays.
Romance Holiday | Romance Contemporary [Carina Press, On Sale: October 19, 2020, e-Book, ISBN: 9781335652843 / eISBN: 9781335652843]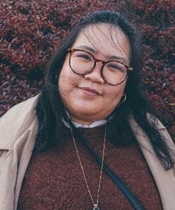 Carla believes that every romance has to have a happily ever after.
For her, there is always something new to share with the world through her art and her writing, and writes sexy contemporary romance in order to give her readers maximum amounts of kilig. She believes that every person needs a safe space, and she hopes her books provide that, too.
She also loves pain au chocolat, and is on a quest to see as many Manet paintings as she can.