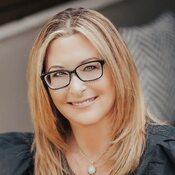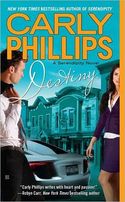 For the last few years, I've blogged about Romance on Valentine's Day.  Makes sense for a Romance writer.  But there's something else that defines Valentine's Day and I don't know how I've missed it until now.  CHOCOLATE.  🙂
There are many different kinds of chocolate:
Milk chocolate (my personal favorite)
Dark chocolate
Bittersweet chocolate
Semi-sweet chocolate
White chocolate
And those are just the basic kinds!
We can go a step further, too.  There's the fancy kind:
Godiva
Belgian Chocolate
Roche Ferrer
Ghirardelli
Sees
And the simple, inexpensive kind:
Hershey's
Cadbury (Easter bunny, anyone?)
Nestles
Russell Stover
Now I don't know about you but I don't think expense defines a gift.  I think a gift from the heart means more than a gift that costs a lot of money.  A gift remembered is more special than a gift reminded,
I wouldn't turn down the expensive kind of milk chocolate.  But I'm cheap n' easy.  give me drug store bought, milk chocolate red foil covered hearts any day.  Besides, Valentine's Day is the one day of the year we can eat chocolate and not feel guilty. (Okay there's also Halloween, and your birthday …)
So what do you think? How important is the price of the gift when giving or receiving? And more importantly, what's YOUR favorite kind of chocolate?  And let's be specific, okay?
Comment for a chance to win a $25 Godiva Gift Card … so you can buy, you guessed it, CHOCOLATE! (Redeemable at stores or www.godiva.com)
Carly Bio –
N.Y. Times and USA Today Bestselling Author of SERENDIPITY and DESTINY, (Berkley), Carly Phillips has written over 30 romance novels with contemporary characters that today's readers identify with and enjoy. She's a writer, a knitter of sorts, a wife, and a mom to two daughters (15 and almost 20!) and two crazy dogs (a 1 year old Havanese named Brady and a 4 year old wheaten terrier named Bailey). In addition, she's a Twitter and Internet junkie and is always around to interact with her readers. Carly lives in Purchase, New York and would love for you to like and follow her on the Internet!
Find Carly on the web:
Carly's Website – www.carlyphillips.com
Carly on Twitter – www.twitter.com/carlyphillips
Carly on Facebook – www.facebook.com/carlyphillipsfanpage
To comment on Carly Phillips's blog please click here.