Where does an author come up with her stories? Sometimes from watching a movie or reading a book or news article that piques her interest and gets her thinking "What if this happened next… And sometimes, when a secondary character sticks in her head and refuses to be dislodged until she agrees to tell his story.
Such was the impetus for my new Hadley's Hellions series, which begins this month with FORBIDDEN NIGHTS WITH THE VISCOUNT. The character in question was a key player in rescuing the heroine in FROM WAIF TO GENTLEMAN'S WIFE, a story set more than ten years earlier, when farmer's orphan David Tanner Smith was still a boy. But a sharp, intelligent, resourceful boy who so impresses hero Sir Edward Greaves that he decides to sponsor the lad at Oxford.
Davie has great ideas and a dream of reforming England so that commoners like himself have a voice in government. But power is wielded by those of birth and wealth, so I knew to implement those plans, Davie would need to link up with men of like ideas and better connections. Men who had compelling reasons to be estranged from others of their birth and class. One of them would become the leader of the reform group, and before I told Davie's story, I would need to tell his.
But unlike the character Davie, I knew nothing at all about this leader. Who would he be, where would he come from, why would he be an angry young man determined to change the world—and wrest power from the tight grip of the aristocracy from which he'd sprung?
Enter Giles Hadley. Estranged son of an earl whose father divorced and disgraced his mother when Giles was a small child, Giles grew up initially not knowing who his father was or that his ultimate destiny was to become Earl of Telbridge. Appalled when he is dragged from the cottage he shares with his mother and sent off to school for an education that will equip him to handle his eventual responsibilities, Giles never loses his anger over his father's treatment of his mother, or his desire to limit the power such a man wields over his family and the farmers and tenants who depend upon him.
What sort of woman could intrigue a man who grew up with such a bitter view of wedlock, he cannot imagine ever marrying? Maybe a heart-sore lady like widowed Lady Margaret Roberts, who herself has no desire to risk loving again. A strong, confident lady who may not gamble her heart, but is quite prepared to indulge her desires in a secret, illicit liaison with an irresistibly attractive gentleman, her goal a mutual giving and receiving of pleasure, no strings attached.
But passion brings intimacy, and when danger threatens, these two cautious lovers discover that love doesn't respect the limits they try to place on their emotions…
I hope you'll enjoy Giles and Maggie's story.
(BTW, Davie's story, STOLEN ENCOUNTERS WITH THE DUCHESS, will be out in September 2016.)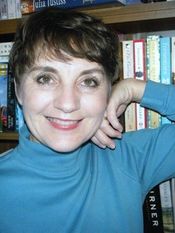 Real, intense, passionate historical romance
After twelve years as a vagabond Navy wife, an adventure that took her from Virginia Beach, VA, to Monterrey, CA, to Tunis, Tunisia to Oslo, Norway and back, Julia Justiss followed her husband to his family's East Texas homeland. On a hill above a pond with a view of pasture land, they built an English Georgian-style home. Sitting at her desk there, if she ignores the summer heat, she can almost imagine herself in Jane Austen's Regency England.
In between teaching high school French and making jaunts to visit her three children (a Seabee in Gulfport, MS, a clothing buyer in Houston and a mechanical engineer in Austin, TX) she pursues her first love—writing historical fiction.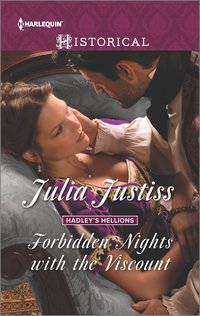 Leader of Hadley's Hellions, a group of outsiders who bond together at Oxford vowing to reform Society, Giles Hadley wants nothing to do with the earl, his father who banished him, or his stepbrother George, who is the bane of his existence. But he's curious about the woman rumor says George is to marry, daughter and political hostess of prominent Tory Lord Witlow.
For her part, Lady Maggie finds angry rebel Giles far more fascinating than George—so fascinating, that though she has no intention of risking her heart after losing her beloved husband, she might just be tempted into an affair…