I can't believe it's two years ago this month that I clicked to 'publish' the pre-order for my very first Indie book. And today is publication day of CAPTURING CALEB (Knight Security 3) my 21st Indie book, and also my 220th book.

It's been a wild roller-coaster 2 years—and I have enjoyed every minute of it. If anything I love Indie publishing more now than I did when I first decided to take that leap into the unknown. It's been an amazing learning experience, but also one that it very personally rewarding. It has also allowed me to connect on a more personal level with my readers. Keep those emails coming, I love to hear from you!
So, what have I learned in the past two years? Well, I now know how to put the whole book together, rather than just sending the book content to my publisher. Because I am now the publisher as well as the author. I choose the publication date, and the cover picture, how that cover is going to look, and all of the content, front, back, and sideways. I also decide what series I am going to write, and how many books will be in that series. I've also become adept on social media—something I never thought I would be. I've learned how to market my books, with blogs and interviews, and special ad campaigns for promo on book deals, and Free books. Talking of which, the first book in my Regency Unlaced series, THE DUKE'S MISTRESS, is now FREE.

I obviously have a great team to help me with all of this. My son Josh is my PR guy—couldn't manage without him. My son Matt is my formatter—ditto. My US editor, Linda, and US copyeditor, Kim, are just wonderful. And then there's the amazingly talented, Jo, also in the US, who designs my covers, memes, and website.
Which means, I may have the final say in all those things, but this past 2 years I've also learned how to delegate!
I look forward to sharing many more of my Indie books with you in the coming months and years.
As always, the stories in my Regency Unlaced, Knight Security, and Alpha series are all romances with a dash of suspense and/or danger. They are also more explicit in their language and sexual content than my other books. In other words, they're hot, so you have been warned!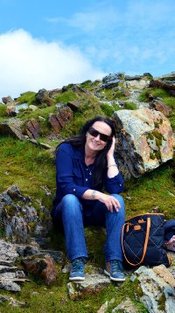 Carole Mortimer has written 220 books in the contemporary and Regency romance genres. She is 2015 Recipient of the prestigious Romance Writers of America Lifetime Achievement Award. A USA Today Bestselling Author. Entertainment Weekly Top 10 Romance Author—ever. 2014 Romantic Times Pioneer of Romance. In 2012 Carole was recognized by Queen Elizabeth II for her 'outstanding service to literature'.
She is very happily married to Peter, they have 6 sons, and live on the beautiful Isle of Man.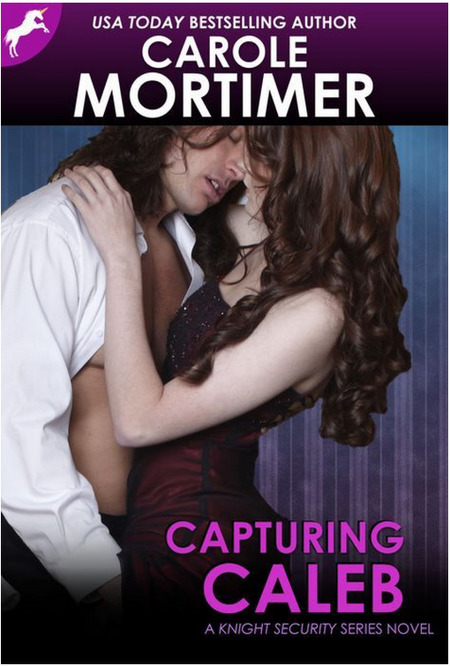 Caleb Knight's nephew wasn't alone when he was kidnapped three months ago, his young Spanish nanny was with him. They have Daniel back now, but Magdalena Roig is still missing. Caleb is ex-army, and he knows what it's like to be held prisoner and tortured, and he still lives his life by the code "no one gets left behind". Whatever it takes, however long it takes, he will find Magdalena and bring her home.
Lena has no idea how she's going to escape from the island where she's being held captive. The one thing she refuses to do is become a victim. She's a fighter, and she's determined to get away from the man who says she now belongs to him. No matter what she has to do, however long it takes, she will escape.
When the powerful Russian, Dimitri Volkov, arrives as a guest on the island, Lena finds herself drawn to this scarred and dangerous man in a way she's never been attracted before.
Dare she trust Dimitri, when he claims not to be who she thinks he is? Or is this just a trap to ensure her compliance when her 'owner' orders her to share the Russian's bed for the duration of his stay on the island?
Romance Suspense | Romance Contemporary [Author Self-Published, On Sale: November 30, 2016, e-Book, ISBN: 2940153736815 / eISBN: 9781910597392]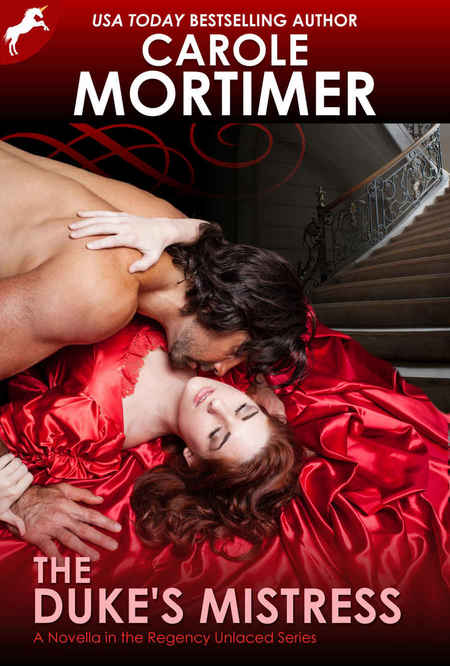 The young widow Lady Dorothea Fitzroy is bored with her life. Most especially so with her role as mistress of her brother's household, and the endless round of society engagements this forces her to endure.
What Thea so badly needs is a secret and passionate lover, to become mistress of another kind entirely, and so add excitement and spice into her humdrum life. But where is she to find this handsome and inexhaustible gentleman?
Julian Remington, the arrogant and haughty 17th Duke of Blackmoor has no interest in finding a mistress for his bedroom or his home. He's jaded, cynical, and distrustful when it comes to women. One woman, a woman from his past, has caused too much grief in his life for him to ever trust another.
Thea and Julian are about to be caught up in a passion for each other that blazes so fiercely, and so out of control, it is beyond the power of either of them to resist. The Duke's Mistress is the story of an arrogant duke and an adventurous young widow, caught up in their insatiable desire for each other, the vengeful woman who would like nothing better than to see Blackmoor suffer as she has suffered, and believes Thea Fitzroy to be the means by which she will achieve it.
Author's Note: The stories in the Regency Unlaced series are steaming hot and the language sometimes explicit.
Romance Historical [Author Self-Published, On Sale: November 1, 2015, e-Book, ISBN: 2940152350319 / eISBN: 9781910597132]