"Variety's the very spice of life, that gives it all its flavour." William Cowper.
Recently I read a post about readers liking their heroines to be strong and decisive and this got me thinking about the heroines I write.
I spend a lot of time in creating my characters and ensure they are unique and special in their own right. They all look different, have particular personalities but they're not all strong or wilful. Why? Because then they'd all be the same, it would be boring.
When reading a romance, you want to be swept away in the journey between the hero and heroine. They help each other to develop and grow (the character arc) so that they are different at the end of the book to how they were at the beginning of the book.
My most popular heroine is Daisy in WANTING MR RIGHT and I believe it's because she's sassy, upfront about her sexual desires and her ability to talk straight from the mouth. She's strong and wilful and definitely not your average woman. I suspect women would like to be her but in reality, not all of us can be blessed with slim bodies, six foot height and have the beauty to be a super model. She may look like she's got it all but in reality, she doesn't. Daisy is beautiful but can't find a man who'll like her for her, rather than her looks.
In TOGETHER AT LAST, Amielle, has lost her confidence after a hit and run accident. She's lucky to be alive but has lost her job working for a superstar, is recovering from a broken leg and wrist, and is now living back with her parents. She may be sooky but wouldn't you after your dream job was snatched away?
Unlike Daisy who's happy to have a friend "with benefits", Amielle, is not like that. For her, sex is special and she only wants to make love with some one she trusts and values.
Whilst most readers have loved TOGETHER AT LAST, a couple of readers have commented that Amielle is naïve and immature for a twenty-six year old and perhaps she is. But then, we're not all alike. Our unique and differing, childhoods and life experiences define us into who we are.
AN UNFORGETTABLE HOLIDAY features two reads that are clean romances with a splash of faith, and perfect to enjoy during the holidays. Although each novella is half the size of my regular novels, I still spent the same time in creating my heroines, Kiara and Lisa.
They've each had life-changing experiences and find love whilst on vacation, when they least expect it. I loved writing these books and I hope you will enjoy reading them.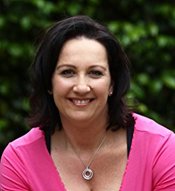 Joanne Dannon, an Australian author, writes to give her readers the experience she loves to savor–indulging in a sigh-worthy-happily-ever-after, being swept away from the everyday by diving into a delicious romance novel.
Joanne is a happily married mother of two heroes-in-training who loves spending time with friends and family.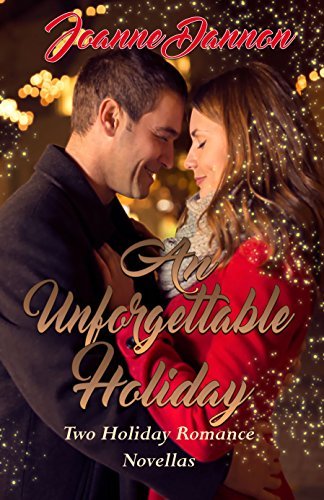 Heart warming holiday reads with a splash of faith. Give yourself the gift of love with these romances that will fill your heart with the magic of the holiday spirit.
When falling in love isn't as easy as falling in love.
A Magical Christmas In Jerusalem
Australian project manager Kiara Lonsdale is career focussed and determined to provide and care for the grandmother who raised her. Taking time off work to vacation has never been high on her agenda, but this year she's made an exception. She's helping her gran fulfil a life-long dream by accompanying her on a Christmas to the Holy Land tour.
Jacques Lenoir and his extended family run tours in Israel and he's committed to their business. Jacques feels responsible for his grandparents' welfare since they risked their lives, and others', as operatives in the French Resistance, during the War.
But over romantic dinners in the desert, camel rides, and mud baths at the Dead Sea, sparks fly between Kiara and Jacques. Will this only be a holiday romance or will a touch of Christmas magic make it last a lifetime?
A Magical Chanukah in New York
Lisa Sassoon has shunned the scandal of her loser-ex cheating on her by escaping to New York. Instead of sightseeing, she's become a recluse focusing on helping the less fortunate at a homeless shelter.
Gabe Olivari, entrepreneur and savvy business New Yorker, can't let go of the pain of losing his best friend. So caught up in his own grief and believing he doesn't deserve to be happy, he compensates by pushing everyone close to him away.
But when Lisa and Gabe meet, there is an instant connection that forces them to question not only their behaviours but their aspirations.
Can a dash of Chanukah magic help Lisa and Gabe realise that sparkling dates and dreamy kisses can lead to more? Perhaps even a lifetime of happiness?
Holiday | Romance Contemporary | Novella / Short Story [On Sale: November 25, 2016, e-Book, / ]