Hello to everyone at Fresh Fiction today! I'm so glad to be here for a visit with all y'all today. It was absolutely wonderful to see you guys in California at the RWA Conference this past summer.
At that time the release of A COWBOY CHRISTMAS MIRACLE seemed so far away but it's on the shelves now. With each book in this series, it became more and more difficult to create something the readers liked as well as the previous book. As the books found their way to the shelves, I kept wondering how on earth I'd end a feud that had been going on for a hundred years between the Brennans and the Gallaghers.
Then in ONE TEXAS COWBOY TOO MANY someone wondered aloud what would happen if a Gallagher fell in love with a Brennan. I'd never written a Romeo and Juliet story but as Declan and Betsy talked to me (yes, I hear voices and they tell me the most wonderful stories) it all started to come together. Betsy wanted to make her cousin happy with a Christmas play at the church. Declan needed to win a bet he made with Betsy's cousin.
My eyes misted when I finished writing A COWBOY CHRISTMAS MIRACLE. Betsy had a soft side and Declan wasn't nearly the tough guy he'd been in the previous books. I'd come to love these characters with their feuding and their passion so much that it was hard to end the series. But like one of my readers reminded me recently, the stories never really end because they can be reread over and over again.
To all my amazing, wonderful readers—keep your boots on. There's more cowboys on the way and a Luckadeau and an O'Donnell are about to vie for a particular ranch down in north central Texas next March in TALK COWBOY TO ME.
And September is triple dippin' month for my stories. About the time you finish A COWBOY CHRISTMAS MIRACLE, THE LULLABY SKY, a romantic women's fiction will be on the shelves (Sept. 13). Then on September 27, MERRY COWBOY CHRISTMAS, the third book in the Lucky Penny Ranch series, hits the market.
Two Christmas books in one month, makes me think of Christmas Carols…so get out the holiday CD's even if it's still three and a half months to the actual Ho-Ho-Ho day and think snow, hot chocolate, sugar cookies and snuggling up with sexy cowboys!
Do you read holiday books all year or just during the months that they are published? What's the one that you read over and over again every year?
GIVEAWAY
Tell us when you read holiday books and you may be the lucky winner of A COWBOY CHRISTMAS MIRACLE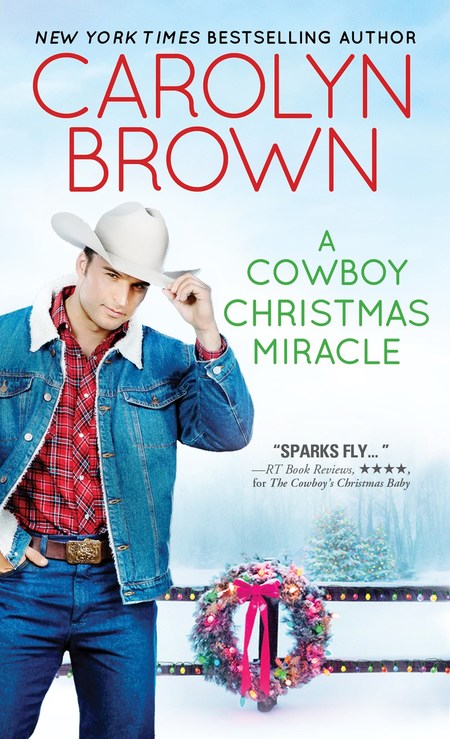 Fourth in bestseller Carolyn Brown's hot series: When these two feuding families come together, all bets are off!
CONTEMPORARY COWBOY ROMANCE
When tempers flare during a poker match, Declan Brennan bets Tanner Gallagher that he can sweep the next woman to walk in the bar off her feet. All heads turn when Tanner's fiery and stubborn cousin Betsy bursts in. Declan isn't one to shy away from a challenge, but wooing a Gallagher? He certainly has his work cut out for him.
It only gets worse when Declan falls head over heels in love with her, and Betsy finds out about the bet. Now it'll take a Christmas miracle to put them together and end the hundred-year-old feud between their families…
Romance Contemporary | Western | Holiday [Sourcebooks Casablanca, On Sale: September 6, 2016, Paperback / e-Book, ISBN: 9781402296147 / eISBN: 9781402296154]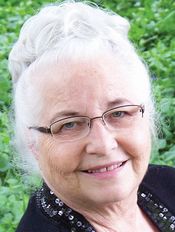 Carolyn Brown, a New York Times and USA Today best selling author and a RITA Finalist, is the author of more than 60 published books. Fourteen of her books have been published in large print, thirteen have been translated into foreign languages and two have been reprinted in Manga. She has written historical romance and contemporary romance and is very excited about new women's fiction trilogy. The Blue Ribbon Jalapeno Society Jubilee was published in 2014 and The Red-Hot Chili Cook-Off came out in April. The Yellow Rose Barbecue Ball is scheduled for release next year.
She credits her eclectic family for her humor and writing ideas. She was born in Texas but grew up in southern Oklahoma where she and her husband, Charles, a retired English teacher, now make their home in the town of Davis, Oklahoma. They have three grown children and enough grandchildren to keep them young.