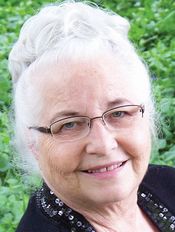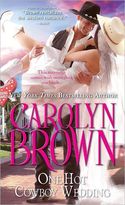 Hi all ya'll! Happy Easter everyone!
Spring! Romance! Weddings! Doesn't that all come to mind about now? Romance and weddings just naturally go together…add a touch of spring fever and boom, wedding bells are ringing and happy ever after is what it's all about.
Right?
Not always.
ONE HOT COWBOY WEDDING turns things around and upside down. It starts out with a wedding right at the start of the book and there's doubts that HEA will ever even happen.
Shhhh! It's a secret!
That line had run around in Jasmine's mind all day on a continuous loop. She imagined two little girls playing out on the grassy lawn with their Barbie dolls and it was a secret where Barbie and Ken were going for supper. Then two middle school girls in her bedroom gossiping about boys, and it was a secret.
Oh, the secrets she and Pearl had shared through the years, and now she had one that she couldn't share with anyone, not even Pearl.
"No one in Texas is ever going to know. Not even Pearl. I'll go home and everything will be the same. I'll wake up Monday morning, open the Chicken Fried Café, and business will go on as usual and by then I'll forget all about this wedding. It'll be a secret, alright, but between me and Ace, and no one else will ever know."
And it was a secret right up until the time that they found out they'd won the big contest at the Cupid Wedding Chapel and the whole thing was broadcast on national television!
Oops!
Now all their friends and families knew and they had to pretend they were really married.
In the process of pretending Jasmine found out that she needed and wanted a cowboy of her very own, and she really wanted that cowboy to be her husband, Ace Riley. Which brings me to what I wanted to discuss today: why every girl needs a cowboy of her very own.
To begin with cowboys are just downright fun. They are down to earth, come up with the neatest places and ideas for dates. No dinner and movies for them; no sir! Ace took Jazzy fishing!
"What is that?"
"Band is to get your hair off your neck. Sun block is to keep you from burning. You put up your hair and I'll lather you up good with the lotion before I start the motor and we get on down the river. There's a deep hole about three miles from here where the catfish might be biting."
She finger combed her hair up into a ponytail and secured it with the rubber band. "You think of everything?"
"When I'm taking a beautiful woman out on a date, I do my best. When it's my wife, I do even better."
His touch was light when he applied lotion to her back and arms. He handed her the bottle and said, "You'd better do your legs. I get that close to your underpants, I'll have to fight the desire to take them off."
"You are a rogue." She giggled.
"No, I'm just an old cowboy who's married a beautiful woman with the sexiest legs in Texas. No, wait—in Texas and Oklahoma, because we are officially in Oklahoma when we are floating in the river." He pulled a cord and the engine roared to life. He kept it at a slow, steady speed for twenty minutes before he killed it and let the waves float the boat back toward the bridge at a lazy pace.
Cowboys treat women right.
Watching him working so hard to pamper her really was so sweet. He started a small fire with twigs that he'd gathered near the site, set up a rigging that the black pot hung from, and poured it full of oil. While that heated he cleaned the fish, rolled the fillets in a corn meal mixture he brought out of the cooler, and laid them on a paper plate.
She pointed at the cooler. "You got a beer in there?"
He pulled out an icy cold one and carried it to her. "You were supposed to be sleeping. How can Prince Charming awake Sleeping Beauty if she's wide awake?"
And there's that slow drawl that will make a woman just plumb swoon.
All of the O'Donnell men—Rye, Dewar, and Raylen—were tall, dark-haired cowboys that had a swagger in their walk and a drawl in their talk. Handsome beyond description, they were. But not a one of them made Jasmine's pulse race like Ace did when he took her hand in his.
And the most important reason every girl, including Jasmine, needs a cowboy of her own is the same reason all the grandkids in the back yard at the annual Easter egg hunt work so hard at finding a lot of eggs…it's all about sharing.
Kids don't like to share their candy. Cowgirls will not share their cowboy…so it goes beyond wanting a cowboy of their own. They need a cowboy of their own to keep them out of jail. Kids whine if someone steals a piece of their candy. Cowgirls tend to get a lot more physical if some brazen hussy comes along and tries to steal their cowboy!
Why do you think a cowgirl needs a cowboy of her very own? A) The drawl; B) The fun C) They are sexy; D) They treat a woman right. Or is it all of the above? Two commenters will win their own copy of ONE HOT COWBOY WEDDING
A marriage made in Vegas…
Hunky cowboy Ace Riley wasn't planning on settling down, but his family had other plans for him…The only way to save his hide, and his playboy lifestyle, is to discreetly marry his best friend, Jasmine King.
Can't possibly last…
Fiesty city-girl Jasmine as just helping out her friend—that is, until their first kiss stirs up a whole mess of trouble, and suddenly discretion is thrown to the wind.
One hot cowboy, one riled up woman…
And they'll be married for a year, like it or not!
ABOUT THE AUTHOR
Carolyn Brown is a New York Times and USA Today bestselling author with more than forty books published, and credits her eclectic family for her humor and writing ideas. She writes bestselling single title cowboy and country music mass market romances. Born in Texas and raised in southern Oklahoma, Carolyn and her husband now make their home in the town of Davis, Oklahoma, where she continues to write more cowboy romances! For more information, please visit www.CarolynLBrown.com.
To comment on Carolyn Brown's blog please click here.