Many readers are familiar with the Orphan Trains that took impoverished children from large cities in the East to live with families in small towns and on farms in the Midwest. But did you know during that same time period more than 100,000 poor and orphaned British children were sent from England to Canada as British Home Children? This child emigration scheme was started by those who had good intentions and who hoped to clear the streets, children's homes, and workhouses of orphaned and abandoned children in England's overcrowded cities and towns. The children were promised a better life in Canada, but sadly that was not the case for all of them.
Most of these children were not adopted and welcomed into families. Instead, the boys were taken in as indentured farm laborers and the girls worked as household servants called domestics, even at very young ages. Those who took them in simply filled out a form and paid a small fee. There was little screening and often no follow up. Because of this, and prevailing attitudes of the time, many of these children suffered neglect and mistreatment. Many slept in barns or other outbuildings and were not given adequate food and clothing. They also suffered the pain of rejection and felt like outcasts and misfits because of social prejudice against home children.
Reading the true accounts of what happened to many British Home Children touched me deeply, and I knew I needed to share their experiences and honor their memory. I wondered what it would be like for a family to be separated by hardship and caught up in this child emigration scheme. How would the children respond to that separation, and what would they do to be reunited with their siblings? How did the attitudes of those who took them in impact the children, and what happened to the children as they grew up? How did a program that began with the intention of helping poor children end up harming so many of them?
No Ocean Too Wide answers some of these questions as I weave actual accounts of British Home Children into the fictional McAlister family. When their widowed mother becomes seriously ill, three of the four children are taken into a children's home and soon sent to Canada without their mother's knowledge or permission. The oldest sibling, Laura, searches for them, following them all the way to Canada to try and rescue the children and reunite the family. She soon realizes she needs the legal help of a wealthy young solicitor, and the two join forces to confront the injustice of child emigration. My hope is to shine a light on the faith and determination that so many of these children demonstrated in the face of such challenging hardships. It is inspiring to know that many of them went on to build productive lives and strong families of their own.
I hope you'll enjoy reading No Ocean Too Wide and it will give you a glimpse into the lives and experiences of British Home Children.
Have you ever heard of child emigration and British Home Children? I'd love to hear your thoughts!
Mcallister Family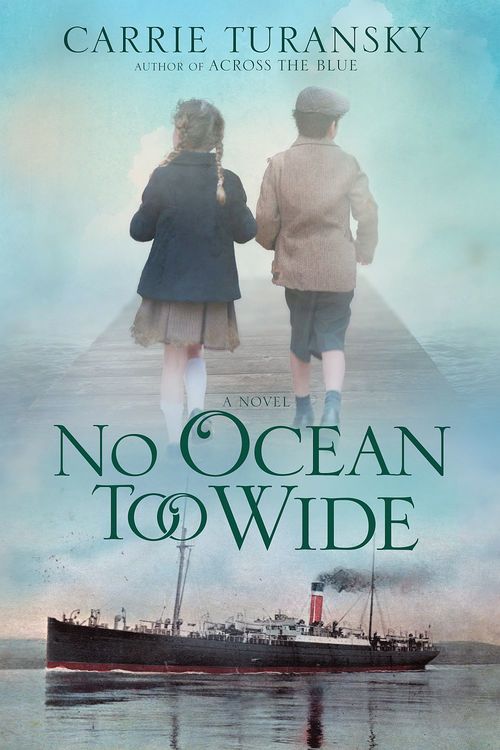 Between the years of 1869 to 1939 more than 100,000 poor British children were sent across the ocean to Canada with the promise of a better life. Those who took them in to work as farm laborers or household servants were told they were orphans–but was that the truth?
After the tragic loss of their father, the McAlister family is living at the edge of the poorhouse in London in 1908, leaving their mother to scrape by for her three younger children, while oldest daughter, Laura, works on a large estate more than an hour away. When Edna McAlister falls gravely ill and is hospitalized, twins Katie and Garth and eight-year-old Grace are forced into an orphans' home before Laura is notified about her family's unfortunate turn of events in London. With hundreds of British children sent on ships to Canada, whether truly orphans or not, Laura knows she must act quickly. But finding her siblings and taking care of her family may cost her everything.
Andrew Fraser, a wealthy young British lawyer and heir to the estate where Laura is in service, discovers that this common practice of finding new homes for penniless children might not be all that it seems. Together Laura and Andrew form an unlikely partnership. Will they arrive in time? Will their friendship blossom into something more?
Inspired by true events, this moving novel follows Laura as she seeks to reunite her family and her siblings who, in their darkest hours, must cling to the words from Isaiah: "Fear thou not; for I am with thee: be not dismayed; for I am thy God".
Romance Historical | Historical [Multnomah, On Sale: June 26, 2019, Trade Size / e-Book, ISBN: 9780525652939 / eISBN: 9780525652946]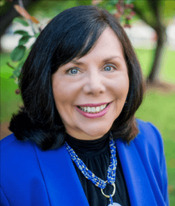 Carrie Turansky is an award-winning author of more than twenty inspirational romance novels set in Edwardian England and the US. She loves weaving heartwarming tales about family, faith, and lasting love. Her novels have been translated into several foreign languages and enjoyed by readers around the world. Carrie enjoys connecting with reading friends on social media and through her website and blog: http://carrieturansky.com.