Warrior in Love is about a professional tomb robber and a Valkyrie on the hunt to retrieve an ancient artifact before it's used to trigger Ragnarök – but treasure hunters have been around for decades!
Here are my Top 5 Tomb Raider movies!
#5:
Tomb Raider with Angelina Jolie as Lara Croft
Oh, come on – you knew this was going to be here!
Yes, I know it's from a video game – and yes, it had a sequel and has been rebooted since. But to me, this first movie was a great show of female power and strength, with Lara charging in where men feared to tread to find the treasure. A great movie!
#4
The Mummy
(NO, not the Tom Cruise one – the Brendan Fraser one!)
Rick O'Connell kicked Royal Butt in this movie, chasing down an ancient mummy along with finding true love with Evy – a librarian who is much tougher than she looks. Don't you DARE email me and argue for the Tom Cruise version – no, no, no!
#3
The Mummy Returns
No, it's not cheating! Not when you see that Evy and Rick have an ADORABLE little boy and he's just as much of a sneak as his parents! From the beginning that introduces The Rock as the Scorpion King (and leading to his own mini-movie series), this one has a wonderful steampunky vibe to it that makes it so much more than just a sequel.
#2
The Mummy: Tomb of the Dragon Emperor
I know, I know – but it's not really a sequel! It starts off with an older Rick and Evy retired from their globetrotting ways (and WHERE is my spinoff series of the two of them acting as spies during the War???) and their son stepping up to deal with a new threat. But our favorite couple aren't going to just sit back and let Alex, who obviously wasn't frightened off by the incident in the previous movie, deal with a new threat! This is one hell of a family – and when you think that there was supposed to be ANOTHER sequel that was canceled for the Tom Cruise movie… grr…. I'm so angry!!!
And #1…
The One and Only…
Raiders of the Lost Ark
I won't lie and tell you I haven't seen this maybe thirty, fifty times. Who didn't want to be Indiana Jones, saving the world? Or Marian Ravenwood, hopelessly in love and determined to survive? This was the First, Great Tomb Robber movie, in my opinion!
Agree? Disagree? Tell me your choices and argue for why I should revise my list!
Odin's Bastards #3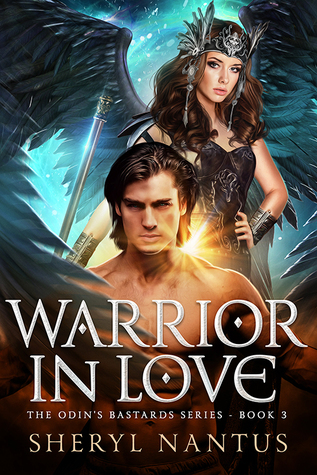 Special Agent Trace Dyson races around the world, retrieving priceless artifacts from criminals. But his one dream is to recover a spear, stolen from The Valkyrie's Tomb. It's his family's White Whale, his father and grandfather's unfulfilled mission––and when he sees a beautiful and mysterious woman steal a bracelet from the tomb's exhibit, he's intrigued. Before he takes her to jail, he has a few questions.
Laila Nyland is a Valkyrie on the edge––worn out from her duties, her final mission is to come to Midgard and find a mystical spear lost centuries ago. Forced into a partnership with Trace, she can't help but be attracted to the hardcore treasure hunter even if he drives her up a wall. The more she learns about him––the harder it is to lie to him about her mission.
Before their secrets rip them apart, these two will be responsible for saving the world––that is if they can trust each other longer than two minutes.
Science Fiction Romance | Romance Science Fiction | Romance Paranormal [Entangled: Amara, On Sale: June 24, 2019, e-Book, ISBN: 9781640638105 / ]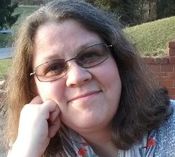 Sheryl Nantus was born in Montreal, Canada and grew up in Toronto, Canada. A rabid reader almost from birth, she attended Sheridan College in Oakville, graduating in 1984 in Media Arts Writing.
She met Martin Nantus through the online fanfiction community in 1993 and moved to the United States in 2000 in order to marry. A firm believer in the healing properties of peppermint tea and chai she continues to write short stories and novels while searching for the perfect cuppa.
She has published multiple books with Swerve, Entangled Publishing, Samhain Publishing and Carina Press. In 2011 she won two second-place Prism Awards from the Fantasy, Futuristic and Paranormal chapter of RWA for her steampunk romance, "Wild Cards and Iron Horses" and the first volume of her superhero romance trilogy, "Blaze of Glory". In 2013 she won a third-place Prism Award for her paranormal romance, ""Blood of the Pride"".