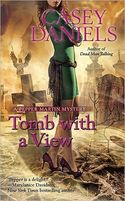 As a kid, I remembering not only wondering if they were real, but being terrified of ghost stories. Things that go bump in the night had a way of making me peer into shadows and wonder . . .what was lurking out there?
Then in high school, I met Mary. She was in my grade, a tall girl with flowing hair. Mary told ghost stories like some of us talked about what we were going to wear to the next Friday night dance. Her family had a long tradition (fact or fiction?) of living in haunted houses, and every chance she got, Mary talked about their experiences. Mysterious hand prints that could never be removed from walls. Noises. Specters. Messages from beyond the grave. Back in the day before staying with friends was called a "sleep over," we called them "pajama parties," and the highlight of every pajama party was a story from Mary that had us all squealing and finding it impossible to sleep.
Fast forward a bunch of years (you didn't really expect me to tell you how many, did you?). We were adults, both of us with children and careers. I was writing romance (historical and contemporary). Mary was an RN and working as an administrator in an extended care facility. She was a brilliant and caring nurse, a wise manager, a loving mother. And she was still telling ghost stories.
I suppose Mary is one of the reasons I started writing my Pepper Martin mystery series. You see, I'd always wanted to write a mystery, and when I thought of having a heroine who worked as a tour guide in a cemetery . . . well, it was only natural that ghosts be part of the stories.
Book #6, Tomb with a View" has just come out and this time, I will admit, I've taken the ghost thing farther than ever. In the other books in the series, the ghosts have always been fictional. This time, Pepper is dealing with the ghost of someone very real, none other than James A. Garfield, 20th president of the United States.
Why chose a presidential ghost? Well, I did that for a couple different reasons. Number one, as a writer, I found it a challenge to incorporate a real person into a fictional story. It was also fun. As I wrote Tomb with a View, one of the things I found myself doing was mixing words Garfield really spoke (in speeches, letters, etc.) into his fictional dialogue. Another reason I used the president was because of a comment from a reader. At a mystery conference a couple years ago, I was on a panel and a friend in the audience asked if I ever planned to make a ghost out of one of the real people buried at the cemetery my fictional Garden View is based on. I was caught off guard (I'm sure that's just the way he planned it!) and blurted out, "Sure, James A. Garfield." Later in the day, I was cornered by a reader who said, "Honey, if anyone can make Garfield funny, it's you!"
What writer wouldn't accept that thrown gauntlet!
As I found out when researching, Garfield was a fascinating man. He spearheaded a number of government reforms, he was a Civil War hero, an educator and a linguist. He could write Latin with his right hand at the same time he wrote Greek with his left!
Obviously having Pepper-as young and impatient as she is-solving a mystery with the help of the commander in chief presents a whole host of opportunities, both for suspense and laughs.
Tomb with a View is the sixth book in the Pepper Martin series and there are more to come. I suppose I have Mary to thank for that. I only wish she were here to read the books. Mary passed five years ago this summer. And since I know you're going to ask, yes, she's been back to visit. I guess that pretty much proves she was right about the ghosts all along!
To comment on Casey's blog please click here. One winner for copies of TWO of the Pepper Martin books!