AJ gave her a head start and slowly made his way behind her. A small amount of traffic offered him some disguise. The fact that the sun had set aided him in his effort to go unnoticed.
A lift in his chest filled him with a ray of hope when Sex Kitten stayed on the road leading to Richter.
Maybe he should bug off now and follow her again on another night from a different starting point.
Memories of his sister's smile kept him moving forward.
AJ peered out at the nearly deserted road and eased off the gas.
Sex Kitten didn't bother with a directional when she turned on one of the last twists in the road that would take her to the school.
He should just drive past.
Only as the turn drew closer, he knew he couldn't.
He rounded the corner and his heart skipped several beats.
No taillights. None. Not hers. Not anyone else's.
There was at least a mile between this point and the turnoff to the school.
"Where the hell did you go?" he asked himself as he sped up.
He made it four hundred yards before his windshield was flooded by a single spotlight in the middle of the road.
AJ slammed on the brakes and swerved. His tiny rental car pitched to the opposite side of the road to avoid whoever was in his lane.
Once his car stopped, he jumped from his seat and outside the vehicle. "Jesus!"
She stood there, legs spread two feet apart, her high-heeled boots lifting her three more inches toward the sky. Her helmet dangled from her fingertips.
"I could have killed you!"
"Why are you following me?"
AJ shuffled his feet.
His palms itched.
"You're from Richter."
Crickets filled the air in the dark space between them.
His statement was met with deadly silence. A weapon to intimidate.
It worked.
Instead of saying anything, she lifted the helmet above her head.
He sprang forward, hands in the air. "Wait!"
Her helmet took a defensive position in front of her, one of her hands lifted in the air. "I wouldn't, if I were you."
AJ jolted to a stop. "Please, I just need to talk to you."
She shifted and lifted her helmet again.
He took another step.
Her eyes shot toward his.
"It's about my sister. She used to be a student at Richter. Last month she was found facedown on the banks of a river. Execution-style murder." AJ wasn't sure if he was getting anywhere, but the woman facing him wasn't walking away.
"No one at the school will answer my questions. Amelia was an analyst for the UN. Dead from three bullets is not how she should have left this world." Just reciting how his sister was found made his heart ache and his fists clench.
Something passed over the woman's eyes. Hesitation, concern . . . AJ wasn't sure which.
"Go to your embassy." She lifted her helmet again.
"It didn't happen here." He lifted a hand down the deserted street. "She was murdered in Washington, DC. The authorities have nothing. Not one lead. Three weeks ago I found a connection to Richter."
Sex Kitten narrowed her eyes. "What kind of connection?"
"One of her classmates died when someone shot holes in her tires while going around a curved road on the side of a cliff six weeks ago."
"Sounds like a coincidence, not a connection. People make enemies."
"Not my sister. Everyone liked her. Are you faculty at Richter?"
She didn't answer.
"A visitor?" Richter didn't entertain visitors. They didn't let him past the gates without an escort to and from the headmistress's office.
She kept silent.
"Alumni?"
No emotion, not one speck of light, shifted on her face, but he was fairly certain he'd hit her association to the school.
"Two young women a half a world apart murdered within the same month. Both went to this school. A place I know damn well doesn't just teach reading and writing. Amelia knew better than to mess with anyone that would kill. Like anyone from Richter." He ran a hand through his hair before dropping his palm to the stubble on his chin.
"I'm sorry for your loss, but I can't—"
"No," AJ almost yelled, emotion choking in the back of his throat. "You can help. Maybe you don't want to. But don't tell me you can't." He took a couple of steps closer.
She stiffened.
With slow movements, AJ reached for his wallet. "I'm just getting a card," he told her as he carefully did just that.
The woman in front of him held her ground, like a cat watching a circling dog.
AJ approached with his card dangling from his fingertips. "Lodovica wouldn't talk to me outside of offering her condolences. The police have zero leads. Her name was Amelia Hofmann." He waved the card. "Take it."
She hesitated.
"Do you have siblings?"
She didn't answer, but something flashed on her face.
His heart sped in his chest. "If they suddenly ended up dead, wouldn't you want to know why? I didn't protect her."
Catwoman lifted her gloved hand and took the card.
For the first time in weeks, his voice grew husky with emotion. "I'll be back at the pub tomorrow night."
"I make no promises," she told him before tucking her head into her helmet and swinging one leg over the bike.
Two seconds later the night air roared with her engine and all the sounds of wildlife stopped.
(C) Catherine Bybee, Montlake Romance, 2019
First Wives #5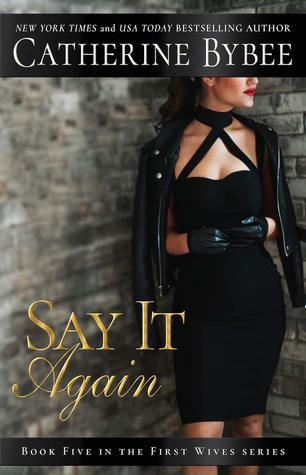 In the final First Wives novel by New York Times bestselling author Catherine Bybee, falling in love could become the most dangerous dare of one woman's life.
Protector-for-hire Sasha Budanov is accustomed to life as a loner. Always on the move, she's now reached a crossroad. Looking for answers about her shadowy youth, she's returned to the strict boarding school in Germany where she was raised. It's also where she was trained in the stealthy, militarized art of survival. But behind its gleaming gates, Richter is a fortress of secrets, including those buried in Sasha's mysterious past. To uncover them, she's clinging to her first rule of defense: stay guarded.
If anyone can challenge Sasha's rules, it's devilishly sexy stranger AJ Hofmann. He wants answers, too. And he needs Sasha's help. The recent deaths of several of Richter's former students—including AJ's own sister—have aroused his suspicions. He's arousing something more in Sasha. Never one to surrender to her emotions, she senses something tempting in AJ. She trusts him. He's fearless. And he kisses like a demon. Sasha's found her match.
But treading Richter's dark halls—and following their hearts—has its risks. As the decades-old secrets of the past are mined, Sasha and AJ are falling deeper in love…and into danger.
Romance Contemporary [Montlake Romance, On Sale: September 24, 2019, Trade Size / e-Book, ISBN: 9781503905351 / ]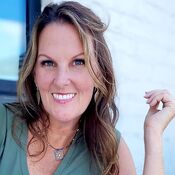 New York Times, Wall Street Journal, and USA Today bestselling author Catherine Bybee has written twenty-eight books that have collectively sold more than 4.5 million copies and have been translated into more than a dozen languages. Raised in Washington State, Bybee moved to Southern California in the hope of becoming a movie star. After growing bored with waiting tables, she returned to school and became a registered nurse, spending most of her career in urban emergency rooms. She now writes full-time.